Explore the delicious vegetarian & vegan recipes...
Do you love easy to grab and go breakfast smoothies? Here is one such recipe with Kale and fresh seasonal fruits like cantaloupe, pineapple, and berries and with no added sugar. This green smoothie is a perfect vitamin and antioxidants rich smoothie to brighten up your mornings.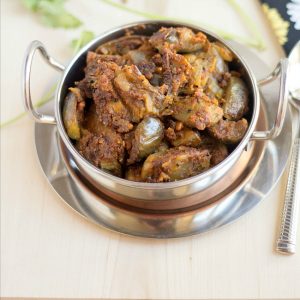 A tasty, and zesty dry curry to pep your meal – here comes my brinjal/ aubergine or Indian eggplant dry curry with freshly ground spices. It is popularly known as Katharikai Podi Curry or Katharikai Kaara Curry. Check out how to prepare this delicious brinjal curry or katharikai podi potta curry with step-by-step pictures.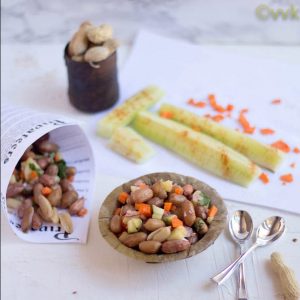 Are you looking for a healthy snack/salad/chaat to curb that pesky hunger pangs? Can a street food be a solution? Yes, if it's this delicious, no oil and crunchy beach style boiled peanut sundal with veggies. Check out how to prepare this yummylicious beach style peanut sundal or verkadalai sundal recipe with step-wise pictures.