Home » Home
I am back with a veggie and plant-protein loaded meal planner with seasonal fruits and vegetables. There is a lot of chopping and soaking involved. So let's get straight to it.
Nothing can beat homemade stuff. Learn how to make cauliflower rice from scratch today. You can now make your low-carb cauli rice with your Instant Pot quite easily. Check out how to make perfect cauliflower rice!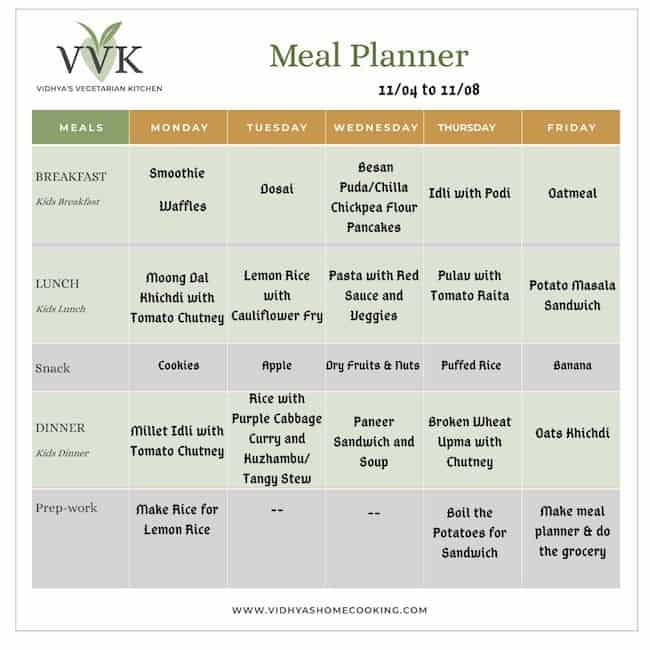 Is your work week crazy? Are you looking for a manageable meal planner for your busy week? Then you are in the right place. Check out my meal planner that is perfect for those busy weeks.
Fore more VVK vegan and vegetarian recipe collection --
Click here
Back To Shool | Lunch Box Recipes
Home » Home