This chutney is for rice. It uses urad dhal along with red chillies and tamarind. It will slightly thicker than the regular coconut chutney that we use for idly and dosa. Three to four table spoons of water is more than enough for this chutney. Less water more shelf life for this chutney. When you don't have sambhar or kuzhambu this chutney fills the gap. This chutney with hot rice and gingelly oil is very comforting. This chutney goes well any other mixed rice like lemon rice or coconut rice.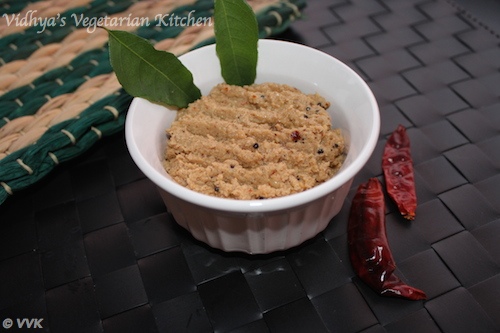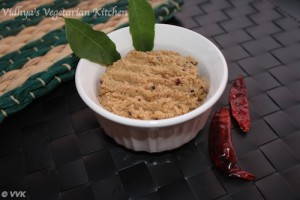 Ingredients:
Grated Coconut – 1 Cup
Dry Red chillies – 3 to 4
Tamarind – 1 inch (if using paste 1 tsp)
Salt – as per taste
Mustard seeds – 1 tsp
Urad dhal – 3 tbsp
Oil – 1 tsp
Hing – 1/4 tsp
Water – 3 to 4 tbsps
Method:
Dry roast Urad dhal,asefotedia and red chillies till they become golden brown.
Once you turn off the heat, add the tamarind piece and let it cook down. (Adding tamarind to hot ingredients makes it soft/tender).
Grind roasted ingredients along with salt first.
Then add the coconut and grind them together by adding little water.
Do the tempering seperately. Heat the oil and add mustard seeds.
Once they start splutter, add it to the thuvaiyal.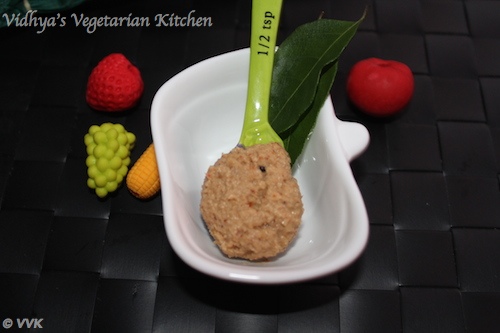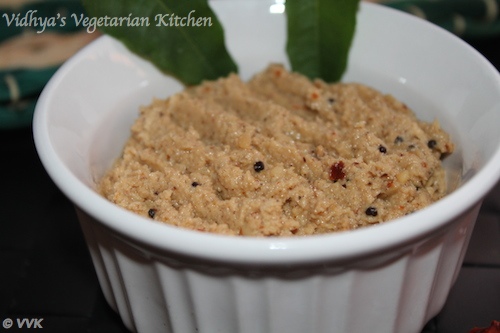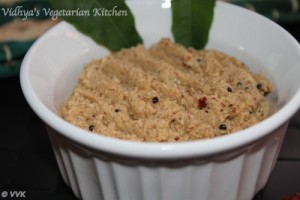 Tips:
Let the chutney be coarse. So that it would be great when mixed with rice, it gives a nice texture.
Add little water so that it stays for more than 2 days.