Here is the much awaited Rotimatic review – part 2. In this post, I am mainly concentrating on the pros and cons of Rotimatic and the pricing structure. Is it worth $999? With the ongoing summer sale, you're getting $100 off its price, and free express shipping, worth $119. And with this coupon – ROTIMATIC50, you get an additional $50 off. That's a total of $269 saved on your Rotimatic. Read further to know is it all worth it?
Disclosure: This is not a paid post. I received this product for review from Zimplistic, but the opinions and thoughts expressed here are my own.
Before getting into the review, I would like to share something. I do get offers for sponsored posts and collaborations often, but I don't accept them all. I usually do my bit of homework for any product collaboration, and if it fits into my niche, I agree. I did extensive research before deciding to this Rotimatic collaboration. For Rotimatic, I went far and beyond. I am not exaggerating. I read different forums, reviews on Quora, talked to friends who own the product and what not.
As I mentioned in my reveal post, I saw it at my friend's place and liked it. That's when I got this collaboration opportunity as well. Wondering why I am saying all this? Recently on FB, I saw a blogger posting her Rotimatic Review (which included both pros and cons), and the comments hurt me. One of the comments was "Very biased useless review," and other said, "centered on your like of the machine which is unsurprising given it was a sponsored post." Not only for Rotimatic, but I have also seen these kinds of comments for other sponsored posts as well. The reviews are not biased just because it is sponsored. Before accepting a product, we all do extensive research. I am a product owner as well. Every product has its pros and cons.
I tried my level best to cover all the points. If I have missed any, kindly let me know, and I can talk about it as well. On the Rotimatic recipe posts also, I will be sharing my feedback about the product, its features, pros, and cons. So, this is not the end of the review.
I discussed the features of the Rotimatic last week here. Now let me share the cons before the pros,
The weight of the Rotimatic: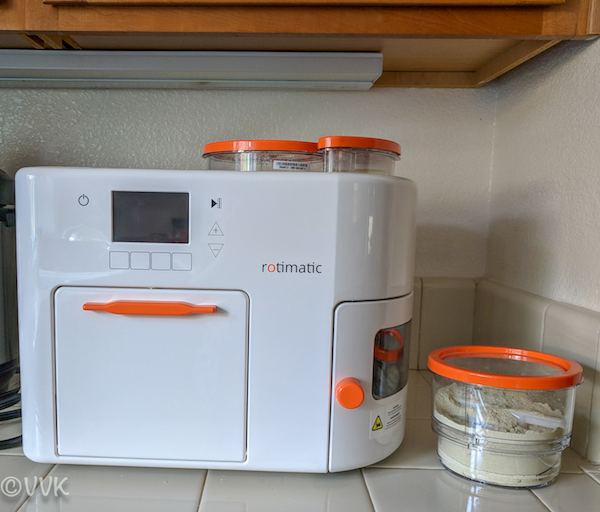 It is super heavy. You cannot carry it around like an instant pot or even wet grinder. I keep my wet grinder in my pantry, and when needed I bring it to my kitchen and use it. But with Rotimatic, that's not the case. You need to set aside space where you have the electric connection as well as good internet connection. So let's say, if you want to carry it during your vacations and take it to vacation rentals, it is quite hard, but not impossible though. Last week, I tried moving it close by my window to take good pictures, but oh boy it was quite a task.
Power Consumption:
The Rotimatic site mentions the power consumption for the 110v is somewhere between 1.6kw to 1.8kw. It is hard to quantify how much is power is consumed by Rotimatic alone. When you compare it with heater, it is less but when you compare it with mixie, the power consumption is high.
Noise:
If you are someone using a wet grinder on a regular basis, this wouldn't be a problem. Rotimatic is noisy during warmup and during the roti making process as well. When the little ones are napping, you need to consider the noise factor.
Cleaning: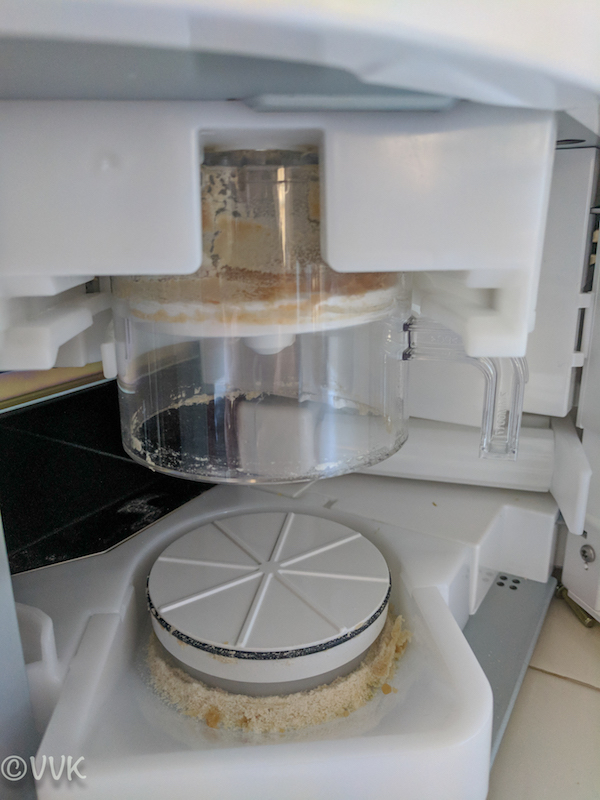 I said cleaning was easy last week, but now I include that in the cons list too. Cleaning is easy, but you NEED TO CLEAN. You cannot skip cleaning. If you miss cleaning, your Rotimatic warns. I don't want to find that my Rotimatic needs cleaning when I am hungry. The dough kneading part needs daily cleaning.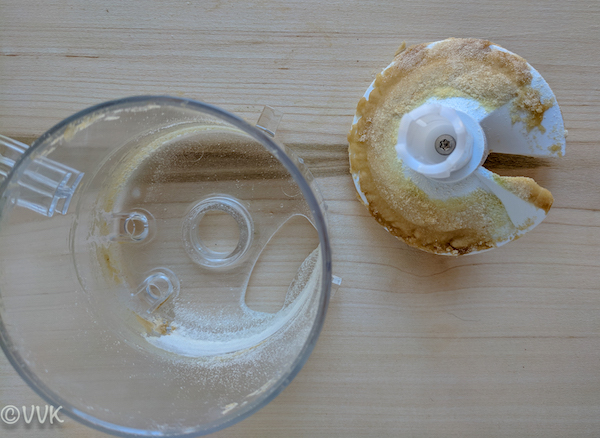 You need to clean and ensure it is dry before fixing it. It's easy to clean the parts right after the rotis are made, but get progressively tougher to scrub if you put off the cleaning.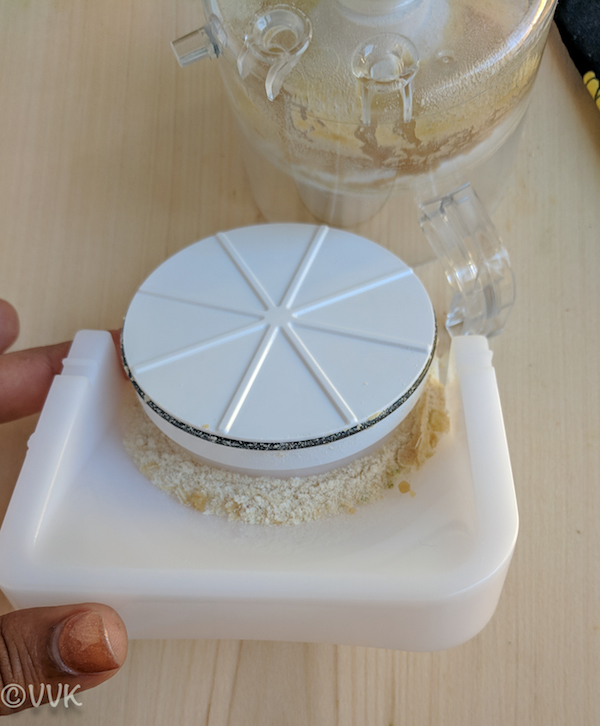 My nine year old can operate and make rotis easily (a big plus) but last week, we forgot our daily cleaning routine, and next day the kiddo couldn't make rotis. A little bit of drama, and I learned the lesson to make sure I clean it without fail. So like skin care routine, you need to have Rotimatic daily cleaning routine as well.
Price:
When it comes to Rotimatic, the biggest thing is the Price. Let's forget about the discount price ($849) and keep the original price $999. Is it worth the money? It's all in perspective. Food, Shelter, and Clothes are the basic necessity. How much we spend on each is depending upon each and everyone's comfort level and the need. But let me do a little breakdown.
Let's say the price of Frozen Rotis (10 per pack) is $5 and you buy 8 of those every month. It makes it to $40 per month. The cost of Rotimatic is like buying two years of roti ahead of time. With a Rotimatic one-time investment, you can make fresh and healthy rotis, more than ten rotis every single day. In this case, you need to buy wheat flour additionally.
The big difference is, you know what goes inside your Rotimatic roti, unlike the frozen ones where you don't know about the additives. If you're very health conscious and if you are looking to make mess-free fresh rotis, then this is one of the best options.
You can pick your favorite wheat flour or millet flour when using Rotimatic. Rotimatic doesn't just make rotis. You can make pooris, pizzas, and tortillas as well.
When it comes to Rotimatic, you pay for the convenience and for the healthy Rotis it makes. It is an investment. Period.
If you don't want to pay $999 as a single payment, you can opt for monthly payments which makes it to $84 per month with 0%APR.
Nice to have features:
I am not sure if I am expecting more. But hey we are talking about a kitchen robot so why not huh? I would love to have the programmable delay feature. I would like to set a timer in the morning for making rotis in the evening. I always love the programmable elements. That's something I would like to see in the future.
I have subscribed to Rotimatic Youtube channel and I love the recipes they post. I can't wait to try the Quinoa Pasta Basil Soup. What I noticed was, the videos don't show the rotimatic setting part clearly. As a new rotimatic user, I want to see the selection options like roast level, oil, thickness and when we mix different flours what flour selection to make. If they can clearly show that, it would be great.
Now that, I have talked about the cons and nice to have features, let me talk about the pros.
Roti Quality:
As I mentioned in my previous post, the roti quality is excellent. It is soft, fresh and healthy. Also, it puffs up really well and perfectly cooked inside and outside including the edges. You can see that on my IG story highlights as well.
We all have our unique style of cooking, so does Rotimatic. There are mum's rotis, and there are Rotimatic rotis. They both have their own charm, and it would be unfair to say one is worse than the other. IMO, both are equally satisfying!
Ease of Use:
My nine year old can operate it, and he can make rotis on his own. And that says it all.
One Hardware and Multiple Software updates:
This is the BIGGEST advantage in my opinion. I love kitchen gadgets, and my love for Instant Pot is universal. Can you believe I own two? I have a 7 in 1 and also a 9 in 1 version. (Hey no complaints here and if they release next one, I am sure I will buy that one as well) So when there is an update, you need to buy a new machine, but with Rotimatic, you don't need to. The software upgrade takes care of it. You only pay for the original hardware.
Cleaning: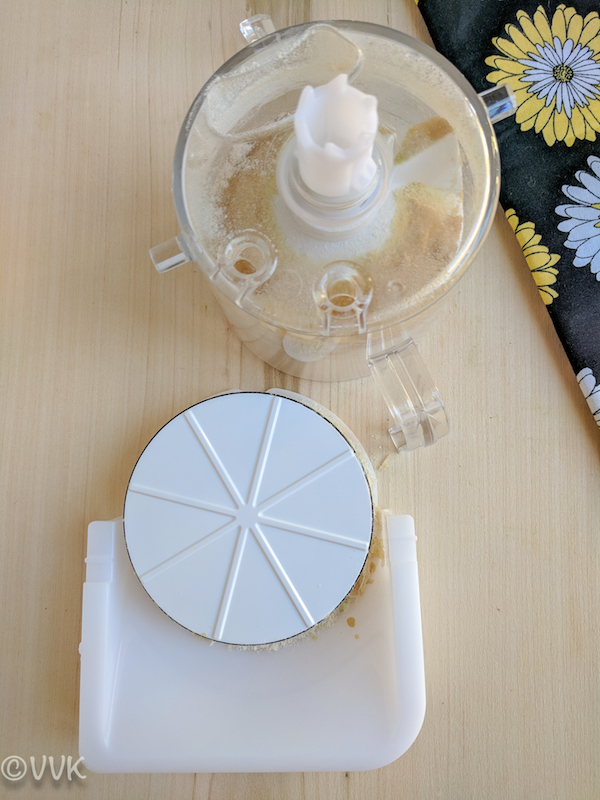 Cleaning is quite easy, but as I mentioned above, you cannot skip the cleaning routine after making the rotis. The parts are dishwasher safe.
The price is you pay is for the convenience, for the fresh and healthy rotis.
I would like to insist on the summer sale and the ROTIMATIC50 coupon code. It brings the cost down to $849 with free express shipping. Avail it before it ends.
Note:
Internet Access and What if you don't have Internet?
In one of the Rotimatic discussion forums on Quora, I read that your internet router has to be close by the machine and you should have a reliable internet connection. I have my internet router close by my kitchen so its working fine. I tried disconnecting my internet and tested, even though it's not the case in the USA. It worked perfectly fine.
Initial Tries:
During initial few tries, I noticed that some of the rotis weren't getting pressed. It just came out as a huge blob. I forgot to take a picture, but it didn't happen after that. What I learned from the Rotimatic Team was that Rotimatic sensors take time initially to adapt to the new setting like humidity etc and gets better with time until it learns how to roll the perfect dough ball. I am so amazed by the power of Artificial Intelligence and its capabilities.
Warranty and Refunds:
You can read about the warranty, refund policy on Rotimatic website. I don't want to repeat it. I hope I have covered all the points. If you feel, if I have missed any, please feel free to leave a comment or contact me via my social channels. I would love to address those as well.
You're also able to read the rest of the customer reviews here
Now the recipe time begins. Stay tuned for my Rotimatic Recipe Series.