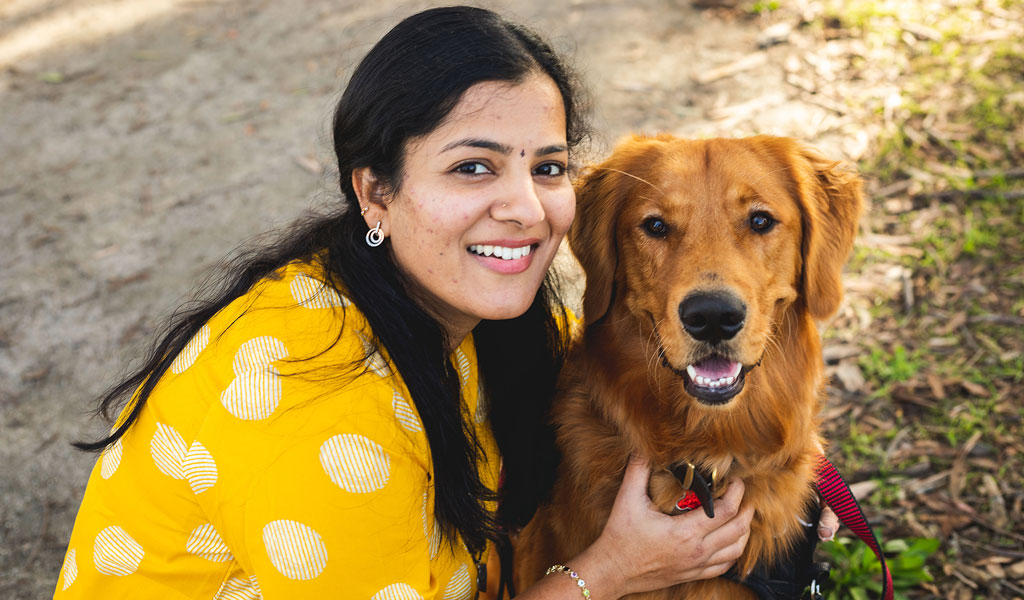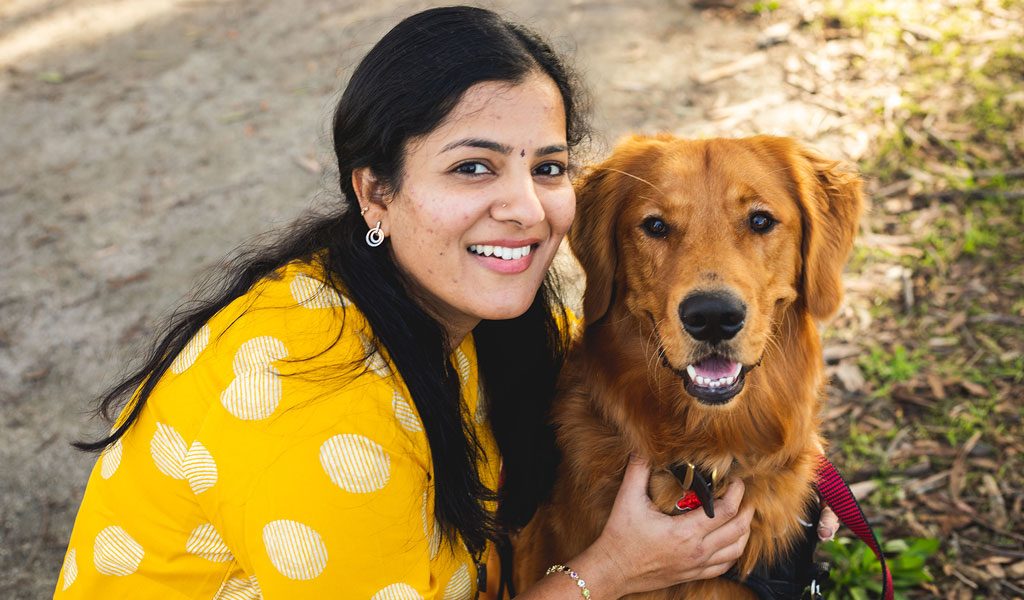 A warm welcome to Vidhya's Home Cooking, also known as Vidhya's Vegetarian Kitchen – A vegetarian and a vegan food blog with unique and exciting recipes from all over the world. From traditional, authentic recipes to fusion and eggless bakes, you can find it all in Vidhya's Vegetarian Kitchen.
Me, My Food, and I
Hi Folks, I am Srividhya. You can call me Sri or Vidhya or Srividhya. I am the author, cook, and photographer behind this blog, VVK. I am from Tamil Nadu, India, India and I now live in New Jersey, USA. I have a master's degree in Computer Science from CSU-Sacramento. I am a full-stack engineer by profession, but a chef by heart. It is quite hard to separate me from coding and cooking.
Food has always fascinated me. I started cooking when I was around 13. I vividly remember the first dish I ever made. It was upma – a savory South Indian vegetable porridge made with semolina. My mom is my inspiration for cooking, and I am so grateful to her for introducing the culinary arts to me at an early age. She taught me all the basics and she is my cooking guru. But my culinary roots go even deeper – my paternal grandfather was a restaurateur, and my maternal grandmother ran a home-based mess, where she was the chief cook. The passion for food, cooking, and serving runs in my veins.
I firmly believe that the mouth is the way to the heart. There is nothing more fulfilling than cooking for my family and friends and seeing their happy faces when they relish my food. Their joy brings me such satisfaction.
I now live in New Jersey with my husband, my 12-year-old son, and my fur child — Rhino. My husband, Manikandan, is my pillar of strength, and without his constant encouragement and support, I cannot even imagine running this blog. He helps me with both technical and non-technical aspects of the blog, and he inspired me to start doing full-length videos.
And what do I say about my son, Raghav? He is my sous chef, and he helps me a lot with photography and food videos. He inspires me to cook more and try new recipes. A single nod of approval from him takes me to cloud 9 every single time.
My family, of course, also remains my most enthusiastic recipe testing team!
How Vidhya's Home Cooking Came About
I started this blog in 2009 when my mom visited the US for the first time. I was a new mom myself then, and eager to pass along the food of our culture. So I asked her to write down the recipes for all chutneys and thuvaiyals, and then thought, "Why not add them as a blog entry?" And I created this space just for me, to save all her recipes. Initially, I didn't even add any pictures, no background stories, nothing. I just tried all her recipes and wrote it down.
That same year, I took a huge leap and decided to quit my full-time job and to start my Master's degree. With a six-month-old baby at home and as a full-time grad student, I couldn't focus much on my blog. I was completely occupied. After I graduated, I just wanted to spend time with my kiddo. I wanted to keep this space alive, so I was posting sporadically until 2012.
In 2013, I started focusing more on the blog. I really wanted the world to see the recipes my mom had started, and I had continued. So, I went back to the old recipes, updated them with new pictures and fresh content, and also created my Facebook page and other social media channels.
I would like to thank all my readers for keeping this blog alive. Your support has meant the world to me.
The name of the blog has evolved as the blog itself has. I wanted my name in my blog, as well as a descriptive title. So it began as Vidhya's Home Cooking – the same as the web address. This reflects the importance of home cooking in my life. But because I want to make it clear that this is a vegetarian blog, I changed the title to Vidhya's Vegetarian Kitchen. And finally, it has become Vidhya's Home-Cooked Vegetarian Food. That's how my URL and blog title became different. I hope you'll forgive me, dear readers. With over 850 vegan and vegetarian recipes, you can also say VVK as Vegan and Vegetarian Kitchen. Flexibility is all part of cooking!
What You'll Find Here:
My mom introduced me to traditional Indian vegetarian cuisine. Most of the traditional South Indian recipes are handed down to me by her. I have also learned and taken recipes from various members of my family and friends. You'll find all the due credits in the corresponding posts, and I'm sure you'll be inspired as I have. I'm lucky to be surrounded by so many wonderful cooks.
Coming to the States opened up a whole new food world, and I started exploring all the cuisines. Being a foodie, I love to try and experiment with all new vegetarian recipes. My love for eggless baking pushed me to look out for egg substitutes, and you can find a lot of eggless recipes on my blog as well. I love to research food and the ingredients used in each and every cuisine. The exposure to other cuisines easily paved a way for my deeper food research. I try to source the authentic and original ingredients and learn their flavor profile, but for a few recipes, I have used substitutes as well.
Cooking is like therapy for me. I enjoy every moment in my kitchen lab. Only the most successful experiments are here for you on my blog! Along with my recipes, you will find my kitchen stories, organizing, my experiences and some product reviews too.
Most of the recipes that I have shared on my blog are simple and everyday cooking meals. When I plan my meals, I use a simple set of questions:
Will my kiddo like the food?
Do I need to change any ingredients so that he likes the food?
How can I make it healthy?
How can I prepare it fast?
Indian inspiration, culinary experimentation, and a dash here and there of improvisation – that's how I ended up with such a wide range of Instant Pot recipes, savory bakes, and fusion foods.
Soon, I will start sharing details of my garden as well! In addition to cooking, I inherited the gardening interest from my mom. I am fortunate to live in a house that has a huge backyard and I have recently started experimenting with my vegetable gardening. You can find details of my gardening journey on my Instagram, and I will be including these in my blog in the very near future.
My Cookbooks:
You can find my e-books on Kindle:
Keeping in touch:
Thanks for stopping by! Hope you all enjoy my recipes and musings. I would like to share a favorite quote from Julia Child:
"Learn how to cook- try new recipes, learn from your mistakes, be fearless, and above all have fun!"
Featured On: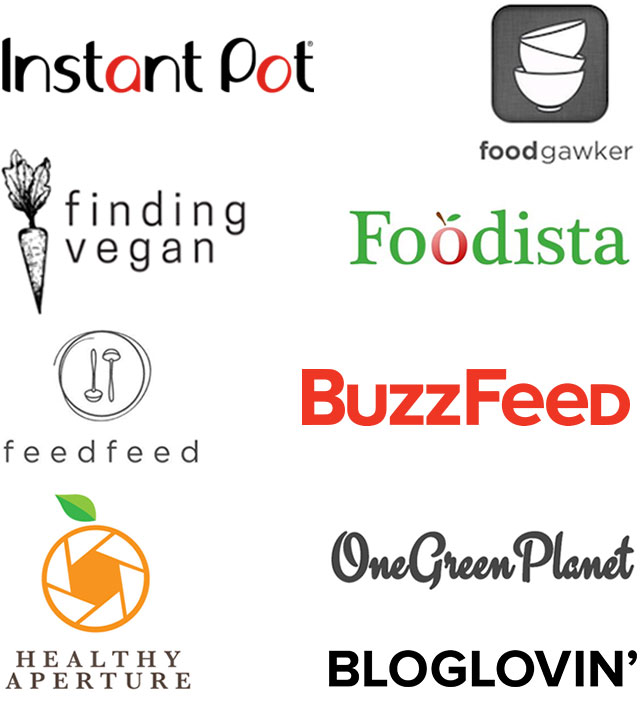 Disclaimer:
I am not a nutritionist or dietitian. All these recipes are followed and passed on in my family generations after generations. Cooking is an art and I am still learning it. I am venturing out all the new procedures in cooking like microwave cooking, slow cooking, baking, etc. My knowledge and information is based on my research and reading from different resources. I have provided all the references in their corresponding posts.
I am glad to hear your feedback and suggestions. You can contact me via the above social media or email or via this contact form.