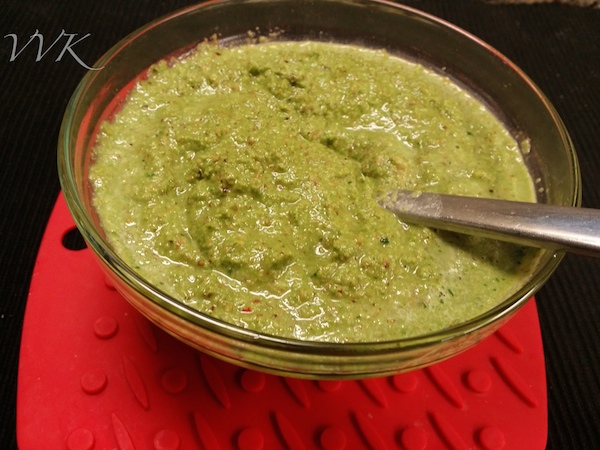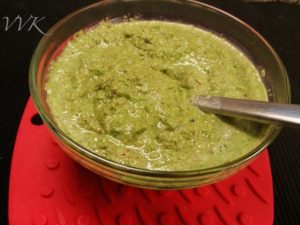 Curry leaves are abundant in India whereas cilantro is abundant here in US. Especially in farmers market. You can get three big bunches for one dollar. With three big bunches, what I can do? Cilantro chutney and here it is..
Ingredients:
Cilantro – 1 bunch
Dried red chillies – 3 to 64
Urad dhal – 3 tbsp
Oil – 1tsp
Salt – as per taste
coconut – 1/2 cup
Channa dhal – 1 tbsp
For Tempering:
Oil – 1 tsp
Mustard seeds – 1 tsp
Hing – 1/2 tsp
Method:
Wash cilantro, drain all the water and chop roughly.
Fry urda dhal, channa dhal, red chillies in the oil first and then add the cilantro.
Cook for a minute and turn the heat off.
Allow it cool down.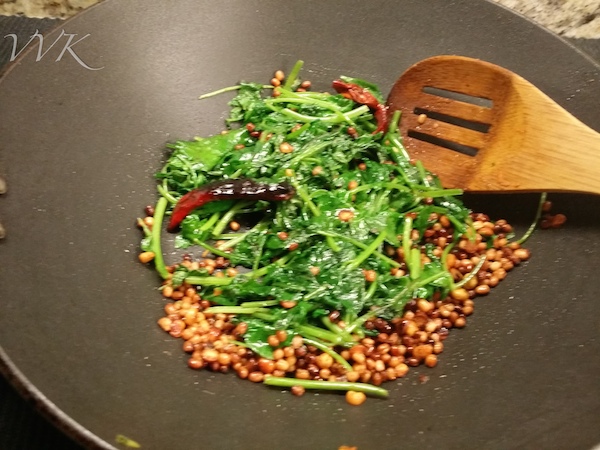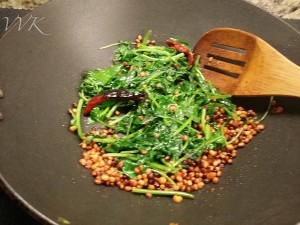 Grind this mixture with coconut and add salt while grinding.
Then do the tempering seperately.
This chutney goes well with dosa and idly