Here are my top 10 Must-Try Vegetarian Pasta Recipes that are perfect for lunch or dinner! From pasta salads to soups to veggie-sauce-based pasta, I have it all!
Imagine a magical chef who makes tailor-made dishes to suit unique and diverse customer preferences in just a blink of an eye. And what if I said that you could be that magic chef? Yes, you! The magic spell is 'Pasta Sauce.' One pasta – various sauces!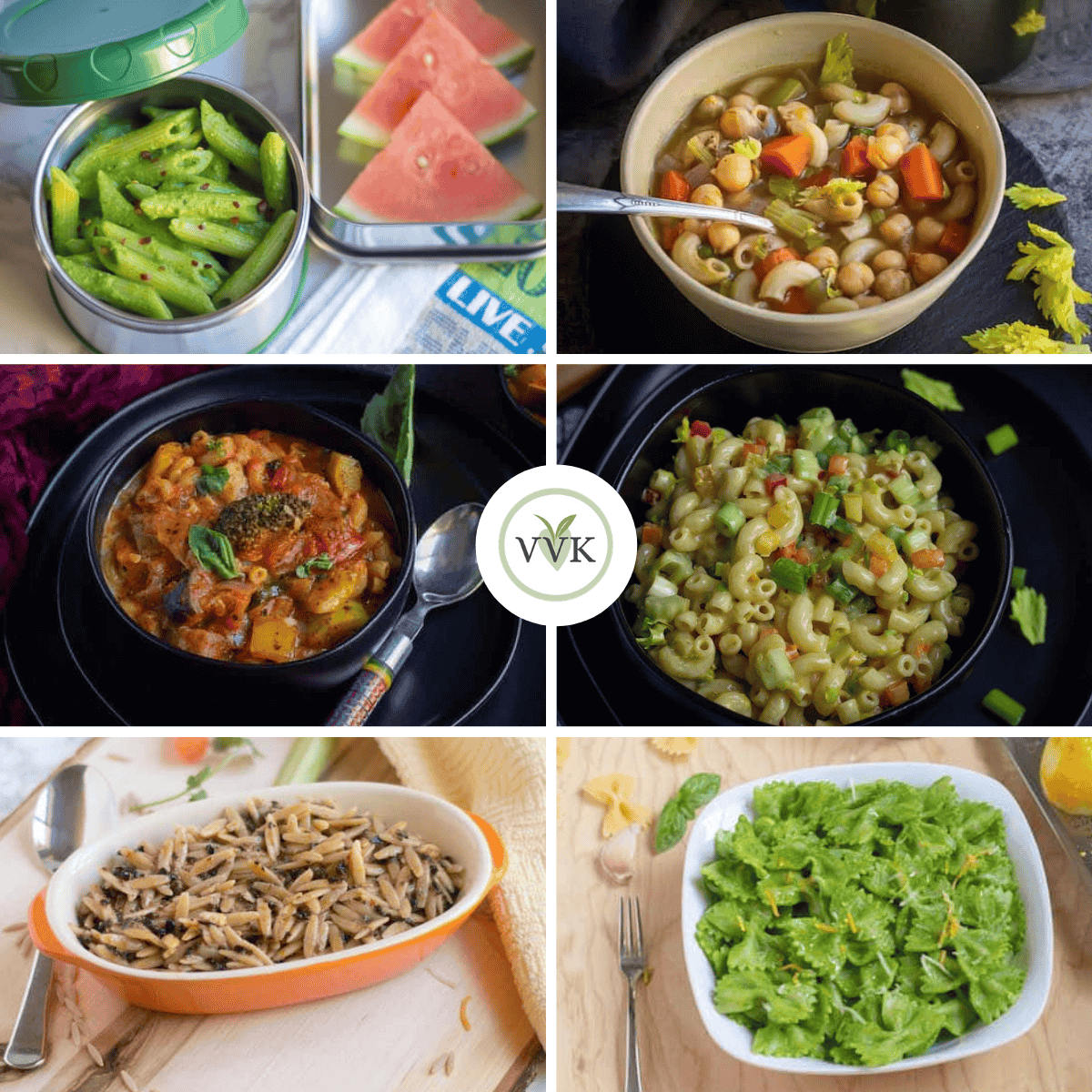 Italian dish by birth and adopted as group favorite worldwide, pasta is the uncrowned king. It is easy to cook, kids love it, and you can sneak in a whole lot of goodness in any flavor.
We know simple white sauce pasta, pesto pasta, and the classic red sauce pasta. Let's not forget the Mac n Cheese.
But that's not it. You can make some delicious pasta dishes with assorted veggies.
And my list is all about that.
Nothing can beat a good homemade pasta sauce with fresh veggies. (Pasta sauce in the fridge is a lifesaver when you want to whip a quick lunch or dinner)
How about making some delicious pasta sauce with carrots, butternut squash, and sweet potatoes? And how about making pesto with spinach and cilantro? Sounds interesting and exciting, right?
While a summer picnic is incomplete without a pasta salad, the cold winter nights are incomplete without a pasta soup! My list can help you find satisfying and comforting pasta soups, cold salads as well as sauce-based pasta.
Check it out, and let me know your favorite ones!
Substitute whole-grain or gluten-free pasta according to your dietary specifications.
And without any further ado, here are my 10 must-try vegetarian pasta recipes.
Must-Try Vegetarian Pasta Recipes
P.S.:  If you have any questions, please leave a comment, and I will get to it A.S.A.P. 
Enjoying these Vegetarian Pasta Recipes? You will love these, too:
Have you made one of these recipes?
If you try any of these pasta recipes, please don't forget to comment and rate the particular recipe. Please share your pics on Pinterest, Facebook, Instagram, YouTube, or Twitter – I will be delighted to see your results! Join my Facebook Group for more gardening and recipe updates, and you can also sign-up for my newsletter for weekly updates!