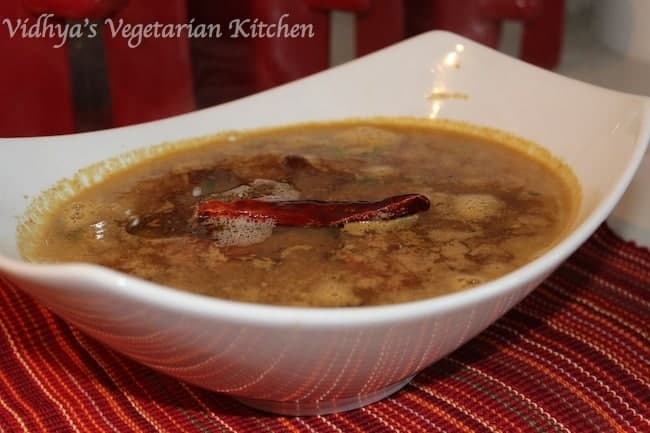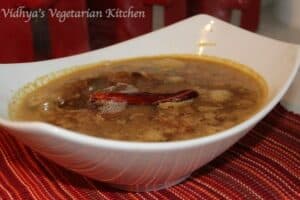 I always collect recipes from magazines and I have loads of clippings and pictures. To add to my pile my amma gave all her collections also. On top of it my friends and colleagues who knew my interest gifted me with loads of books related to vegetarian but Non-Indian cuisine. I added this post about cook books that I treasure this January. But I got 3 more new books from my colleagues after that. These three books are culinary books with basic techniques, information about the ingredients and explanations along with recipes. I am really thankful to all who gifted me with these books.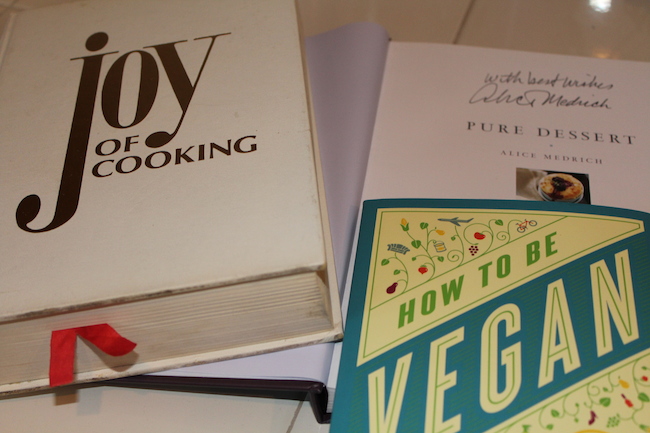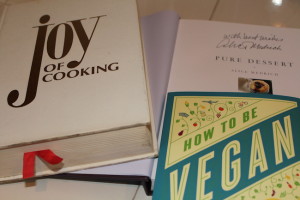 Here are some of the recipes that I tried from my pile of recipes.
Ok, why am I talking about all these now? I am participating in Cooking from Cookbook challenge. ;-) When I saw this in Valli's blog I decided right away that I am going to participate in this for sure. Monthly two recipes from any cook book, clipping, or magazine is what I need to post. Not bad huh?
So I am starting with my favorite recipe from my favorite chef's cook book. If you would have read my "about" section you might have guessed by now. Its Meenakshi Ammal. This mysore rasam recipe of hers is from "Cook and See" book. The base recipe underwent few variations and finally here is my version with couple of changes.
Ingredients:
To Roast and Grind:
Grated Coconut – 2-3 tbsps
Dhaniya – 1 tbsp
Channa dhal – 1 tbsp
Cumin seeds – ½ tsp
Pepper corns – ½ tsp
Red chilly – 1
Other Ingredients:
Tomato – 1 (chopped)
Curry Leaves – 1 strand
Cilantro – finely chopped 3 tbsps
Tamarind – 1 small gooseberry size (if using paste, dilute 2 tsps in 1 cup of water)
Salt 1.5 tsp or as per taste
Toor dhal – ¼ cup (Since I depend upon this toor dhal for protein I use lot of toor dhal. all you need to rasam is ¼ cup of mashed toor dhal )
Turmeric powder – ½ tsp
Water – 3 + ½ cup
Jaggery – small piece
For seasoning:
Oil/Ghee – 1tsp
Mustard seeds – 1tsp
Jeera – 2 tsps
Hing – ½ tsp
Steps:
Pressure cook the dhal with turmeric powder and with 1 ½ cups of water.
Let it cool and mash it well.
Meanwhile dry roast the ingredients given under to roast and let it cool. Add ½ cup of water and grind it into smooth paste.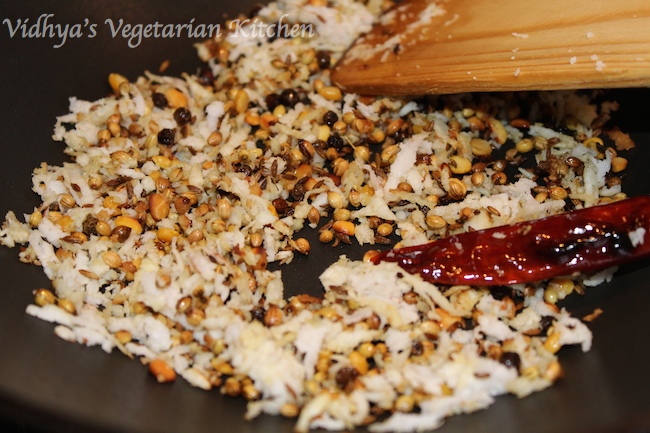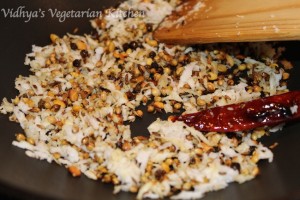 Soak the tamarind in water ( 1 cup) and extract the juice, if you are using paste mix it in 1 cup water (During weekdays I prefer tamarind paste)
Take the vessel, in which you are going to make the rasam.
Add the tamarind water, salt, chopped tomatoes and mix it well. Add the curry leaves also.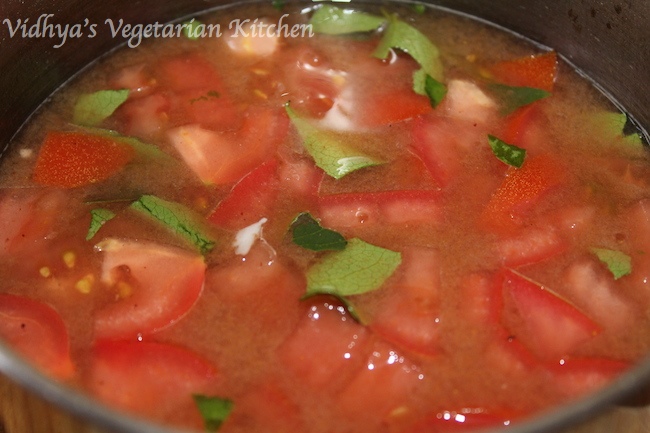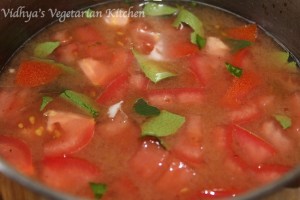 Now keep it in the stove and simmer it in medium flame for 5 minutes.
Now add the grinded paste and simmer it for another 5 minutes.
When it begins to boil, add the boiled dhal and 2 cups more water and the jaggery.
Let it simmer till it creates froth on top.
In the separate kadai or seasoning laddle heat oil or ghee. Add mustard seeds, hing and jeera. Once they start splutter add this to the rasam.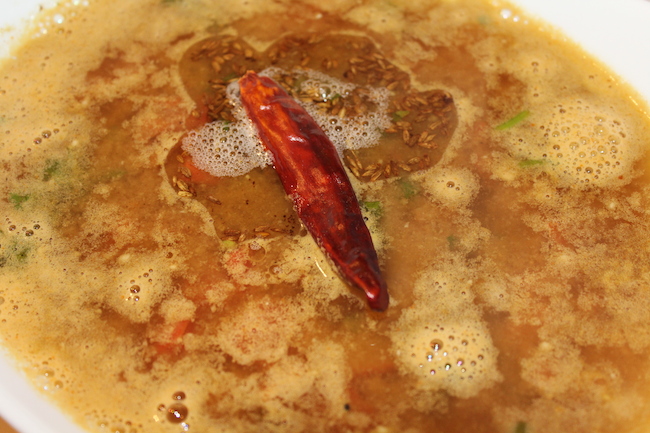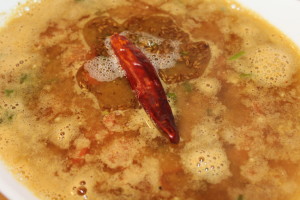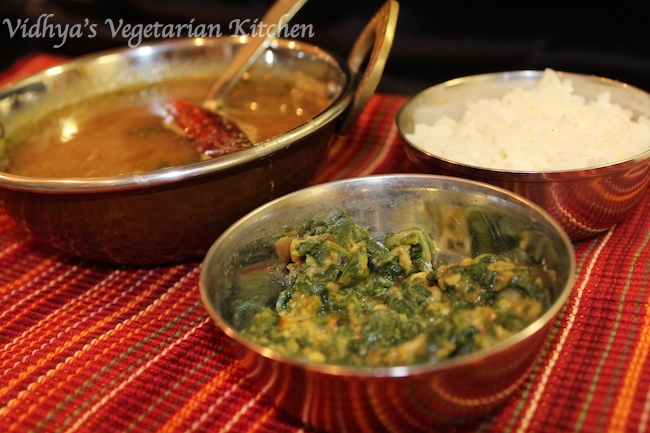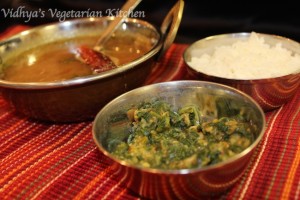 Submitting this recipe for Cooking from Cookbook Challenge Group.