Check out how you can serve the humble aloo paratha with assorted side and make it into a simple paratha thali or platter! Here comes my aloo paratha brunch platter/thali.
Indian flat-bread thali-
Last week, I shared all South Indian thalis and lunch combo that I make during weekends or for some special occasion. This week, it is going to be a flat-bread thali. You can even call it as paratha thali platter. I have some exciting parathas lined up this week, and I hope you will all enjoy it!
And this is what I shared last week – Vathal kuzhambu and paruppu usili thali, mor kuzhambu and yam roast thali, sambar and potato roast thali and pathiya sapadu.
I love weekend brunch. We all need a break, and one day I sleep in late, we leisurely wake up and make a hearty brunch instead of separate breakfast and lunch. And I always opt for parathas or biryanis for our brunch, and somehow I never got a chance to click my parathas and share it on the blog. I have a few, but I missed all the basic ones, and it's high time I add them here on the blog.
These platters are not-so-elaborate. They fall some way between the mini thali and elaborate thali. If you are interested in some mini thalis, do check my mini Maharashtrian thali, Bengali thali, and TN thali.
Disclaimer – Ok, before getting into the plate details, I am not claiming these are the traditional or authentic ways to serve parathas.
Usually, in restaurants, they serve parathas with raita and pickle. But I add some salads or somedays I even make a gravy or dry curry to pair with it and make it wholesome. That's the beauty of home-cooking.
Also, all the pickles that I have used here are South Indian style ones. These platters are just an idea of how I pair different dishes and combine them.
Aloo Paratha Brunch Thali-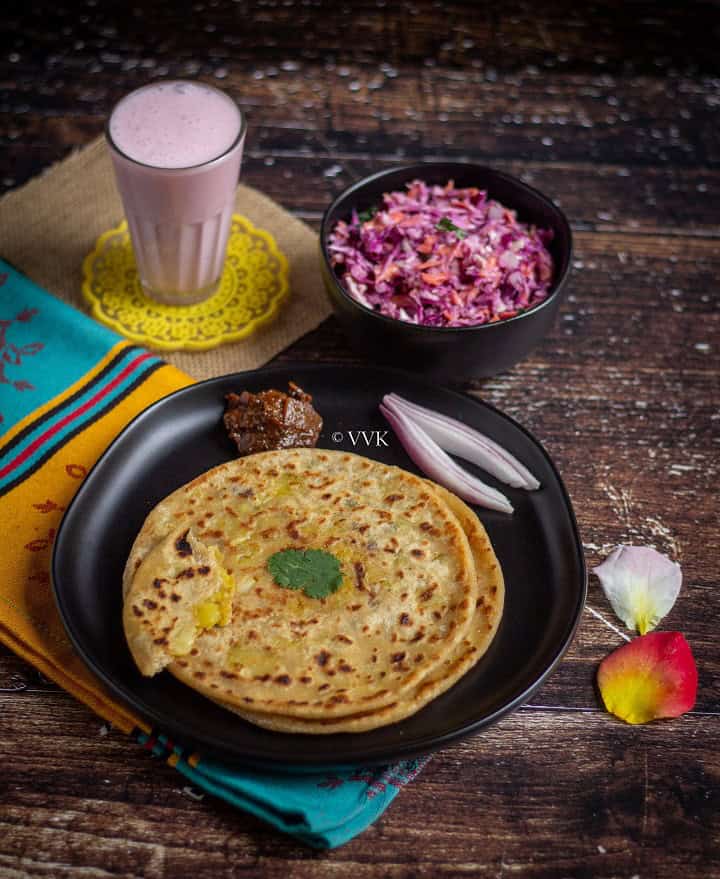 Today, I have the aloo paratha served with sweet and spice lemon pickle with a side of cabbage coleslaw and rose lassi in this platter.
If I make parathas for breakfast, I make tea or coffee, but I made lassi as I made this for brunch. The drink varies depending upon the weather and also what everyone wants at home. This summer, we drank a lot of this rose and lychee lassi. It's very refreshing. Do give it a try, and you will love it.
I either use homemade pickles or store-bought pickles. I made these pickles in Instant Pot and stocked some. So paired it with the paratha.
Now, why coleslaw – no significant reason. I wanted something mild and crunchy, so I ended up making cabbage coleslaw. Coleslaws are perfect summer salads, especially for parties and picnics. As no outings this year, I made some for us at home and relished it.
Brunch / Lunch Menu List-
Aloo Paratha | Stuffed Aloo Paratha Recipe
Here is my easy aloo paratha recipe- a popular Indian flatbread recipe stuffed with delicious and mildly-spiced potatoes.
Check out this recipe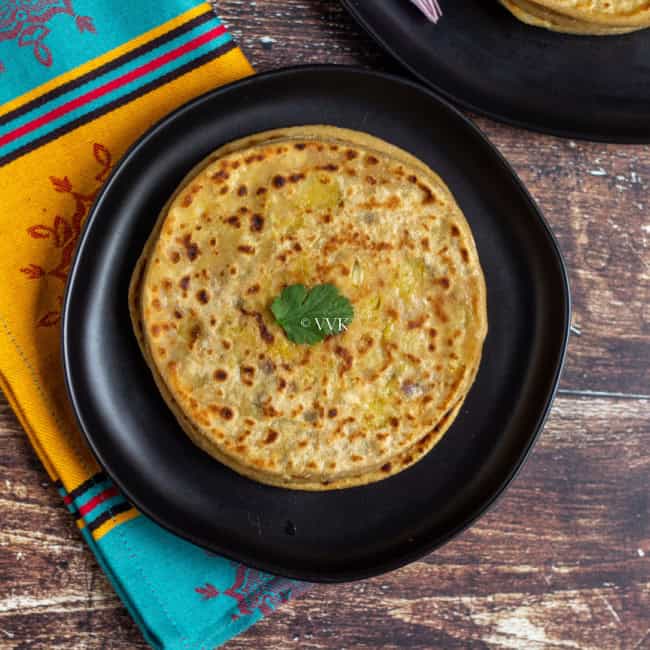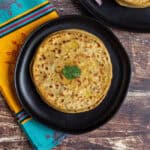 Cabbage Coleslaw | Cabbage Coleslaw with Yogurt Dressing
Light, crisp, refreshing, and creamy – that's what my low-calorie cabbage coleslaw is all about! My easy-peasy cabbage coleslaw with yogurt dressing is perfect for your summer parties and potlucks.
Check out this recipe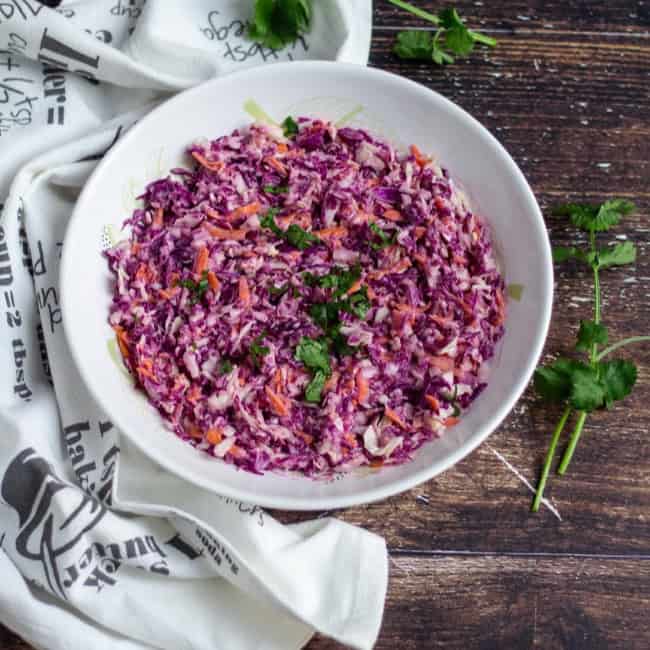 Sweet and Spicy Lemon Pickle | Easy Indian Lemon Pickle Recipe
A delicious and easy recipe of sweet and spicy lemon pickle made in Instant Pot. A lip-smacking instant lemon pickle made with Meyer and Persian lemons that is perfect for both rice and paratha.
Check out this recipe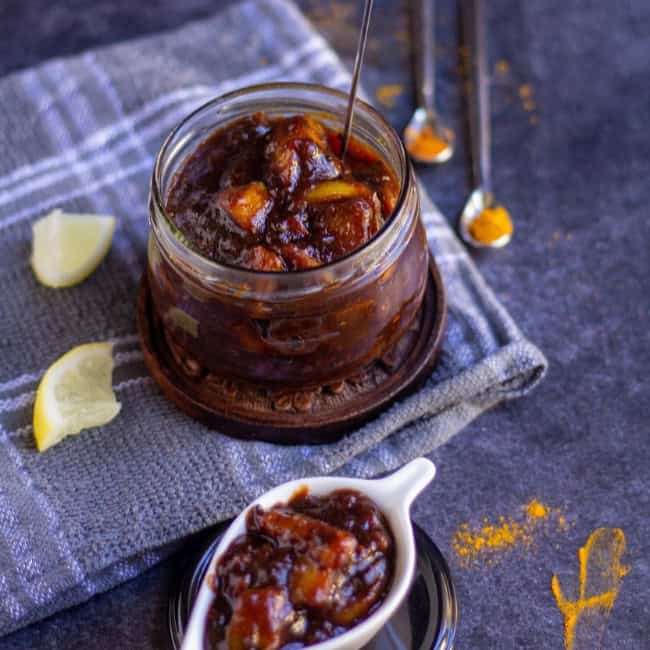 Rose Lassi with Lychee | Lychee Lassi
A super simple recipe for refreshing and delicious lassi with the floral and fruity flavors fresh lychee and rose syrup.
Check out this recipe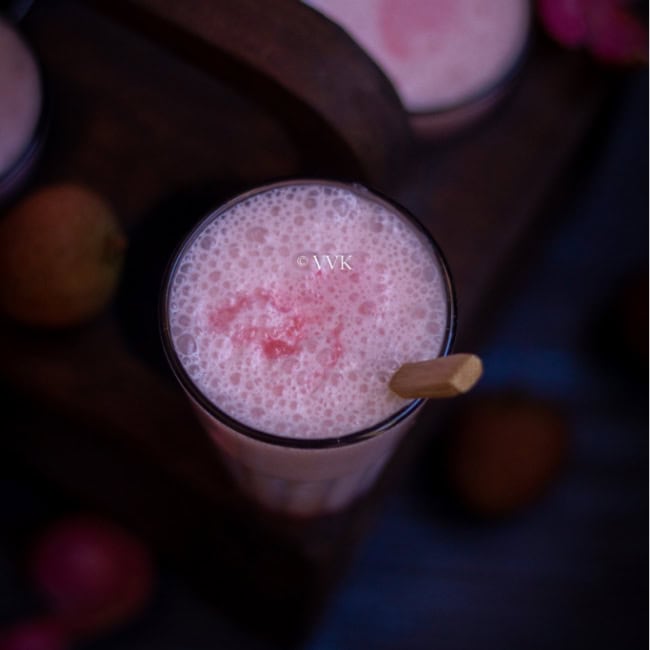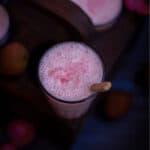 PS: Follow me on Instagram or join my Facebook Group for more gardening and recipe updates. If you try this aloo paratha brunch combo, please don't forget to comment and rate this recipe. If you have any questions, please leave a comment, and I will get to it asap. Make sure to follow me on my Pinterest for more healthy and delicious ideas!
Check out the Blogging Marathon page for the other Blogging Marathoners doing BM#116