As I have mentioned before, most of my dishes are handed down by my mom. I do make some slight variations according our taste, but this kheer /payasam recipe is my mom's recipe without any change. (Ee adichan copy – meaning copied ditto) For this recipe amma doesn't use any cardamom powder or cloves and any nuts. Its just rice, milk and sugar but it tastes heavenly. The month of Adi(Āshāḍha) is going to start from next week and lot of pujas and virathams will start too. I got my pujas date list from MIL yesterday. :-) So thought of posting this today so that we can make this for naivedyam also.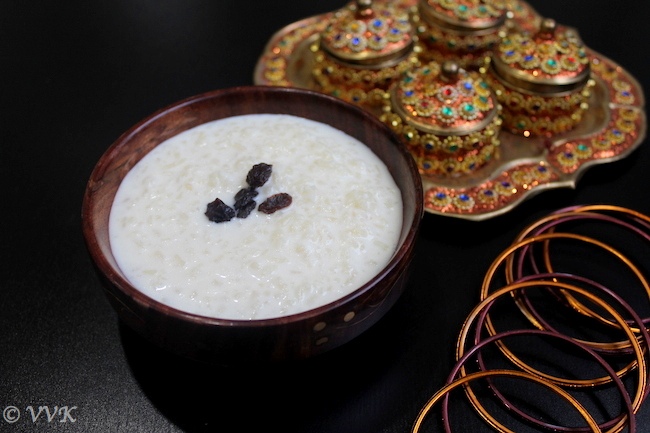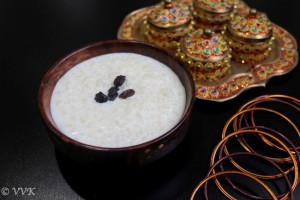 Ingredients:
Milk (2% preferable) – 5 cups
Rice – ½ cup
Sugar – 1.5 cups (adjust according to taste)
Water 1 cup for soaking rice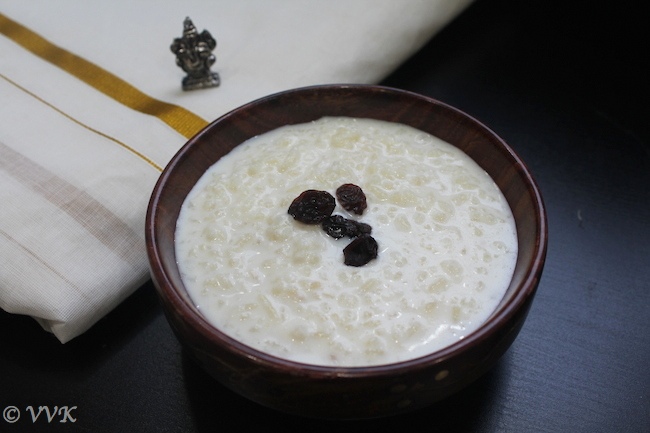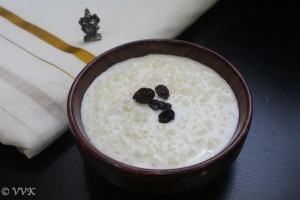 Steps:
Heat the kadai and dry roast the rice without any oil for 5 minutes or so.
Soak this roasted rice in 1 cup of water. (Rice gets cooked faster by this way)
In a heavy bottomed vessel, add the 5 cups of milk.
Once its about to boil (Pongu varum bodu), reduce the heat.
Now add rice and let it cook in the milk. you will notice that the milk quantity slowly gets reduced.
Add sugar and once the sugar dissolves, thats it. Rice kheer is ready.
As we are adding rice, milk gets absorbed fast, so if required add boiled milk before serving. You can serve this kheer either hot or cold.