Gowri habba/festival special lunch menu with kheer, raw rice dosai, and other dishes. Here is yet another no-onion no-garlic lunch menu that I usually prepare for Gowri habba or festival.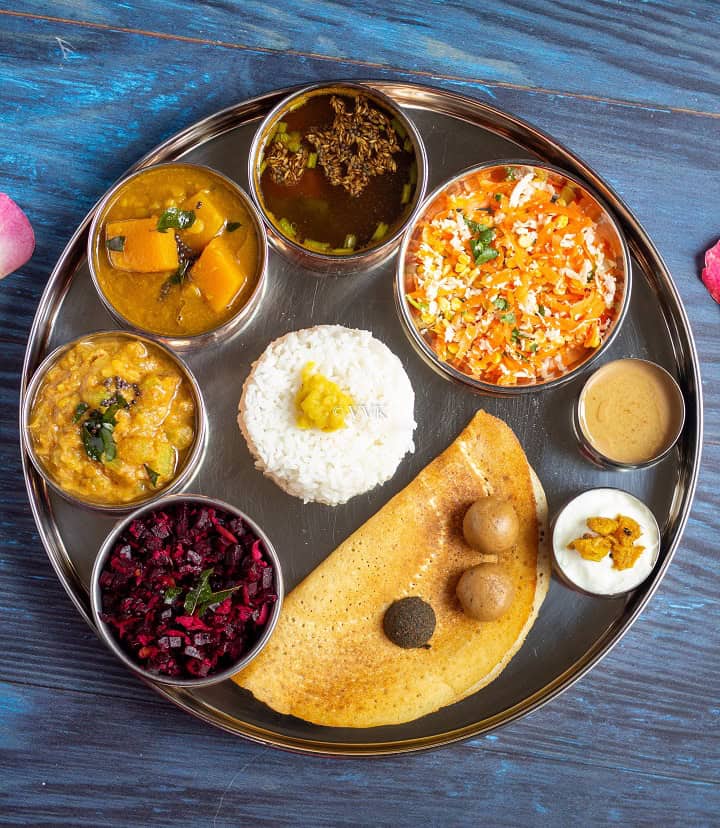 I have been posting some festival lunch menus that we usually prepare for those festivals like the Garuda Panchami, Amavasya, Aadi Perukku, and Thiruvathirai. And next in the line is Gowri habba, which we celebrate the day before Vinayaka Chaturthi.
Gowri Habba-
There are many stories behind this Gowri habba but let me share what I learned from my MIL.
The Gowri festival is the day when Goddess Parvati/Gowri visits her parent's place. We welcome her and do all the pooja and formalities. And the very next day, Lord Shiva sends Vinayakar or Lord Ganesha to bring her back home. That's Vinayaka Chaturthi. On the 3rd day or 5th day, or 7th day, we send both Gowri and Ganesha back home, the visarjan day.
As I mentioned before, there are many stories behind this pooja. Still, eventually, all will end up saying, we do this pooja or celebrate the festival to seek the blessings of Gowri. That's what our Indian festivals are all about right – To seek the blessings of the divine God.
So for this habba, we make Gowri with turmeric, and we call the Gowri as arishina Gowri. Arishina means turmeric in Kannada. I shared how I decorate the kalasam for this festival on my IGTV. Do check it out.
Gowri Habba Menu-
Ok, festivals mean food, in my opinion. We seek blessings from God, and in the name of offering/neivediyam, we end up eating all the sweets and savories. :-)
When it comes to the festival menu, you can cook elaborately and make two to three sweets and two curries and a few fried goodies, and you can keep expanding the menu. And every family also will have their own set of menus or recipes for each function.
For us, chigali, tambittu, kozhukattai, and raw idli/dosa are mandatory for most of the festivals, and for this Gowri habba, we make raw rice dosai. And I don't know the reason behind it. Some make obbattu or holige also. But I try to make obbattu for Ugadi or Avani Avittam, not for these festivals.
As I mentioned on the Garuda Panchami thali post, I don't strictly follow the festival menu. I try to make a sweet for sure, mostly kheer. And I make sesame seed laddu and rice flour laddu as I can prepare them quite easily. I plan the other dishes depending upon the time and situations.
As you can see, I have skipped vadai in this thali and kept it simple with kheer. I did not prepare any fried goodies. But you can very well prepare vadai and also add papad.
Recipe Links-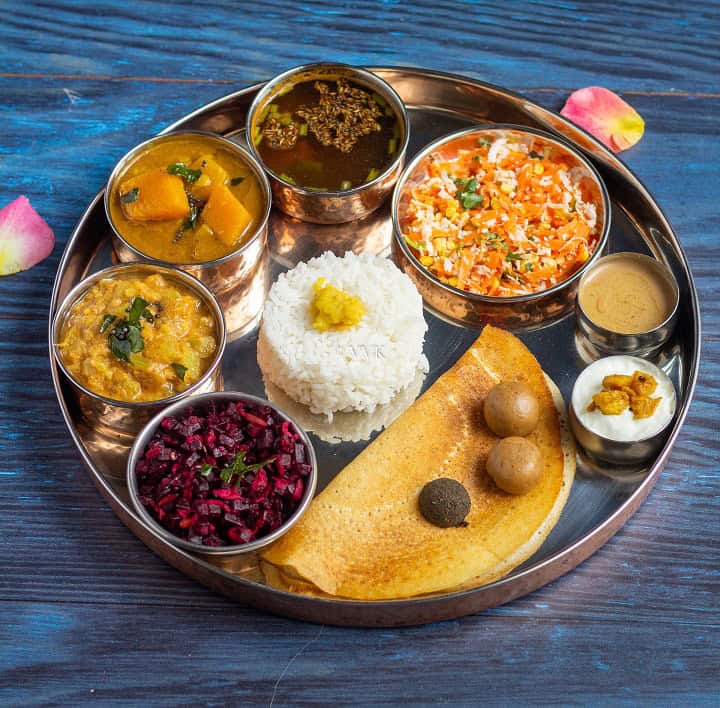 Without any further ado, here is what I have on the plate. Please click the links below for individual recipes. I am yet to post raw rice idli and dosa, and I will add the link once I have it.
The sambar is more like arachuvitta sambar but without onion. I used butternut squash instead. But I am linking the shallots sambar below.
PS: Follow me on Instagram or join my Facebook Group for more gardening and recipe updates. If you try these Gowri habba recipes, please don't forget to comment and rate this recipe. If you have any questions, please leave a comment, and I will get to it asap. Make sure to follow me on my Pinterest for more healthy and delicious ideas!
Check out the Blogging Marathon page for the other Blogging Marathoners doing BM#116
You are invited to the Inlinkz link party!Click here to enter