Here is the much needed simple and light meal planner after the Diwali celebrations. Check out what recipes I have for this week and how I am using the leftovers for lunch.
I hope you all had a fabulous Diwali celebration, and if you are wondering what I prepared for Diwali, check out this post on my Instagram.
Also, I posted a few recipes that I mentioned in my meal planners earlier, like the broad beans / avarakkai poriyal and also white pumpkin coconut milk kootu / poosanikai paal kootu.
I had mentioned in my earlier meal planners that I do pack leftovers for us and also for my son. I usually pack what I made for dinner the previous day, and I don't carry forward food more than a day. Even if its leftover, homemade food is far better than store-bought packs or outside lunch. Don't you all agree?
I am saying that this week's menu is light and straightforward. I am not compromising on vegetables, but I am going with easy-to-make kinds of recipes. Let me explain it in detail.
PS: Don't forget to check out another simple Indian meal planner.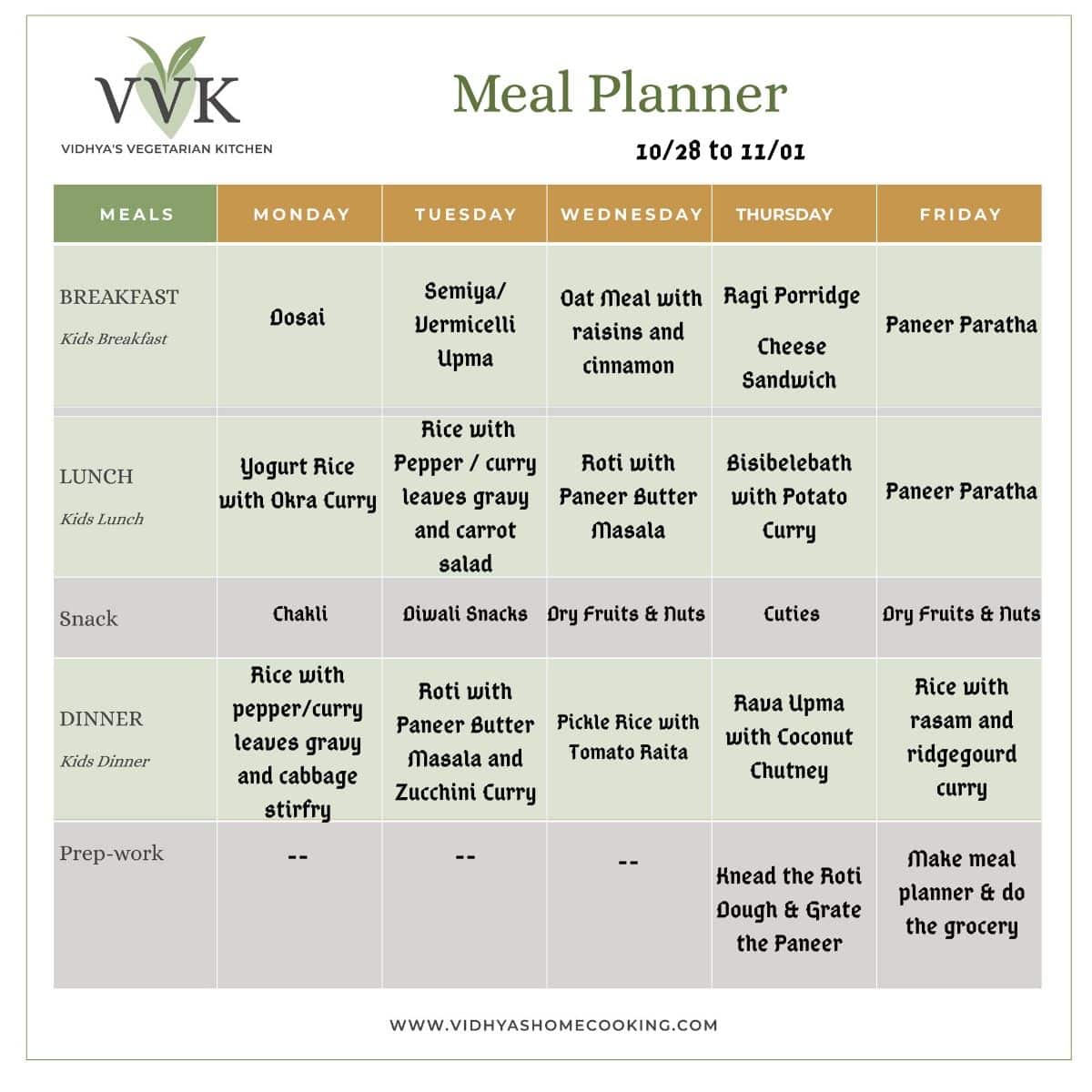 Meal Planner Details & Recipes:
Monday:
Tuesday:
Wednesday:
Thursday:
Friday:
I hope this menu planner helps, and you all can draw some inspiration. If you have any questions, please leave a comment below. I will share the daily updates on my Instagram and my FB group. So stay connected!