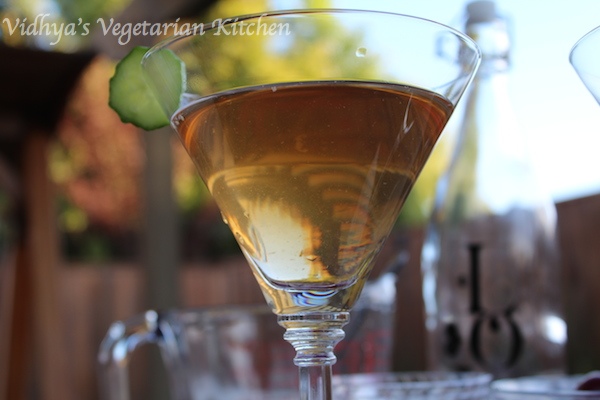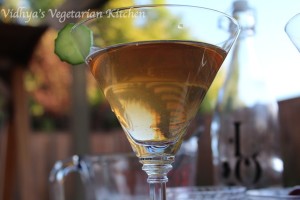 When I heard that this week DFT theme is mock tail I was super elated. To get acquired to green tea I have mixed and matched various combinations. So immediately I thought I will do a green tea mock tail. We all very well know the health benefits of green tea. Green tea is rich in anti-oxidants and according to WebMD Green tea seems to help keep blood sugar stable in people with diabetes.

As it is a party mock tail I made into a spritzer by adding non-alcoholic unflavored sparkling water. But you can always ignore and go without it also. Also berries, citrus fruits and juicy fruits like cherries, apricots and plums go well with green tea. I got home grown plums and apricots so included them along with some raspberries. You can find the health benefits of each and every fruit here.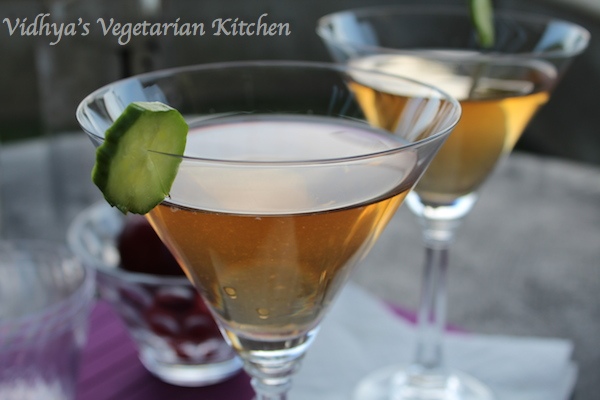 Before getting into today's recipe the successful mix and match green tea combinations that I have tried and worked out are,
Green tea with lemon herbal tea
Green tea with barley water with a dash of lime and black salt
Green tea with store bought raspberry juice
For today's recipe this is what I did.
Green tea – 2 tea bags
Handful of raspberries
Apricot – 1
Plum – 1
Mint leaves – a couple
Fresh lime/lemon juice – 2 tsps
Water – 2 cups
Non-alcoholic sparkling water – 1 cup (adjust accordingly to your taste)
Steps:
Boil the water and add the green tea bags and let it cool luke warm temperature.
Meanwhile crush the raspberries and roughly chop the apricots and plums.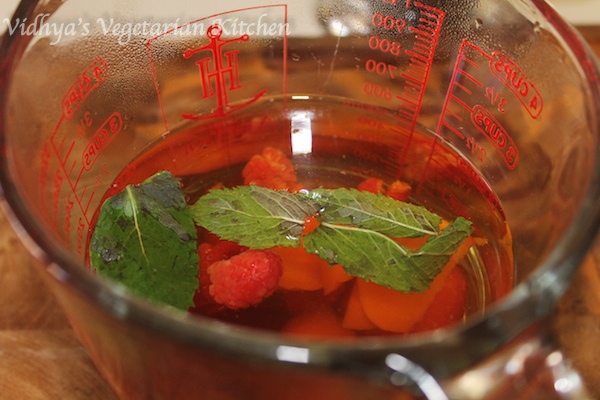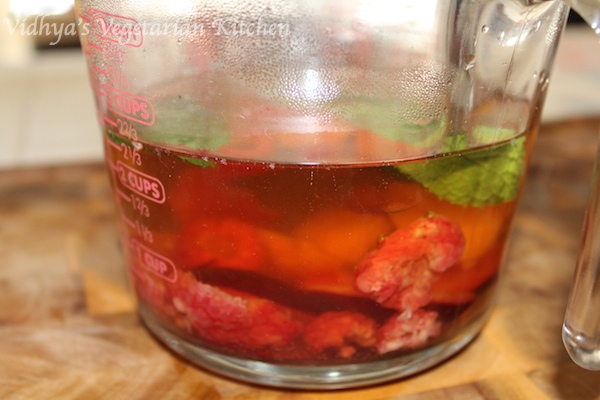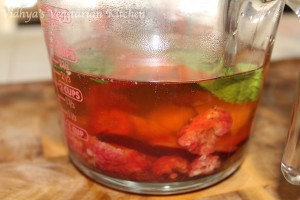 When it is luke warm remove the tea bags and add these chopped fruits, lemon juice and mint leaves.
Let it site for up to 2 hrs. And that's it your base drink is ready.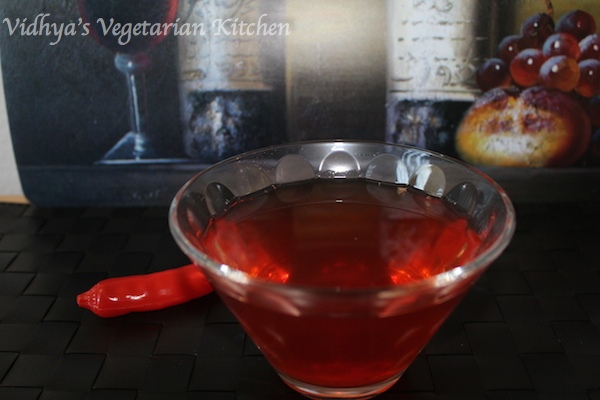 Before serving remove the fruits and add the sparkling water.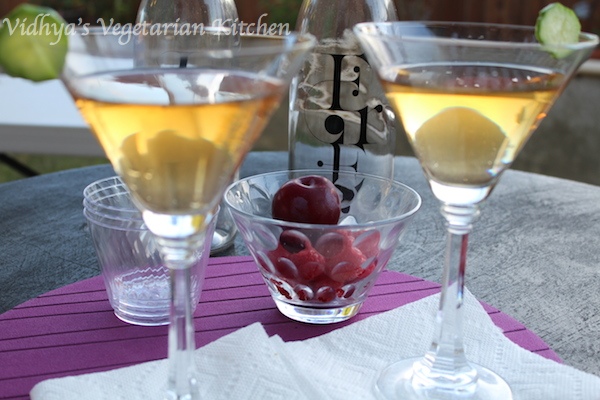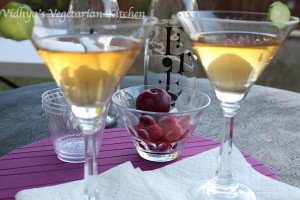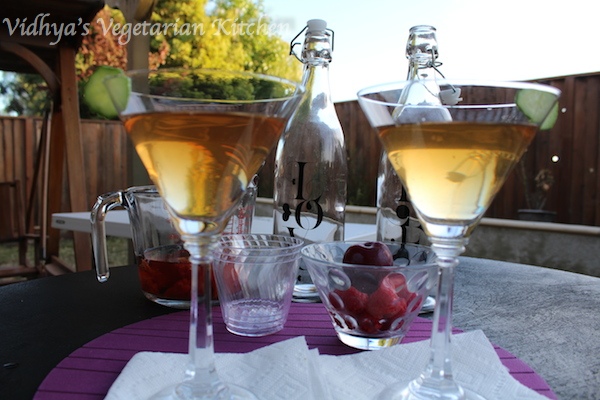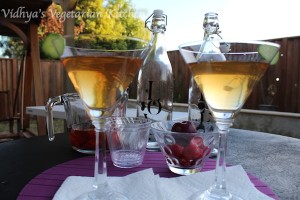 <em>Disclaimer: I am not a nutritionist or dietitian. My knowledge and information is based on my research and reading from different resources. Please consult your doctor or dietitian before making any changes to your diet.</em>