It's the new year and a new beginning. I am back with my meal plan, precisely the Indian meal plan with breakfast, lunch, and dinner options.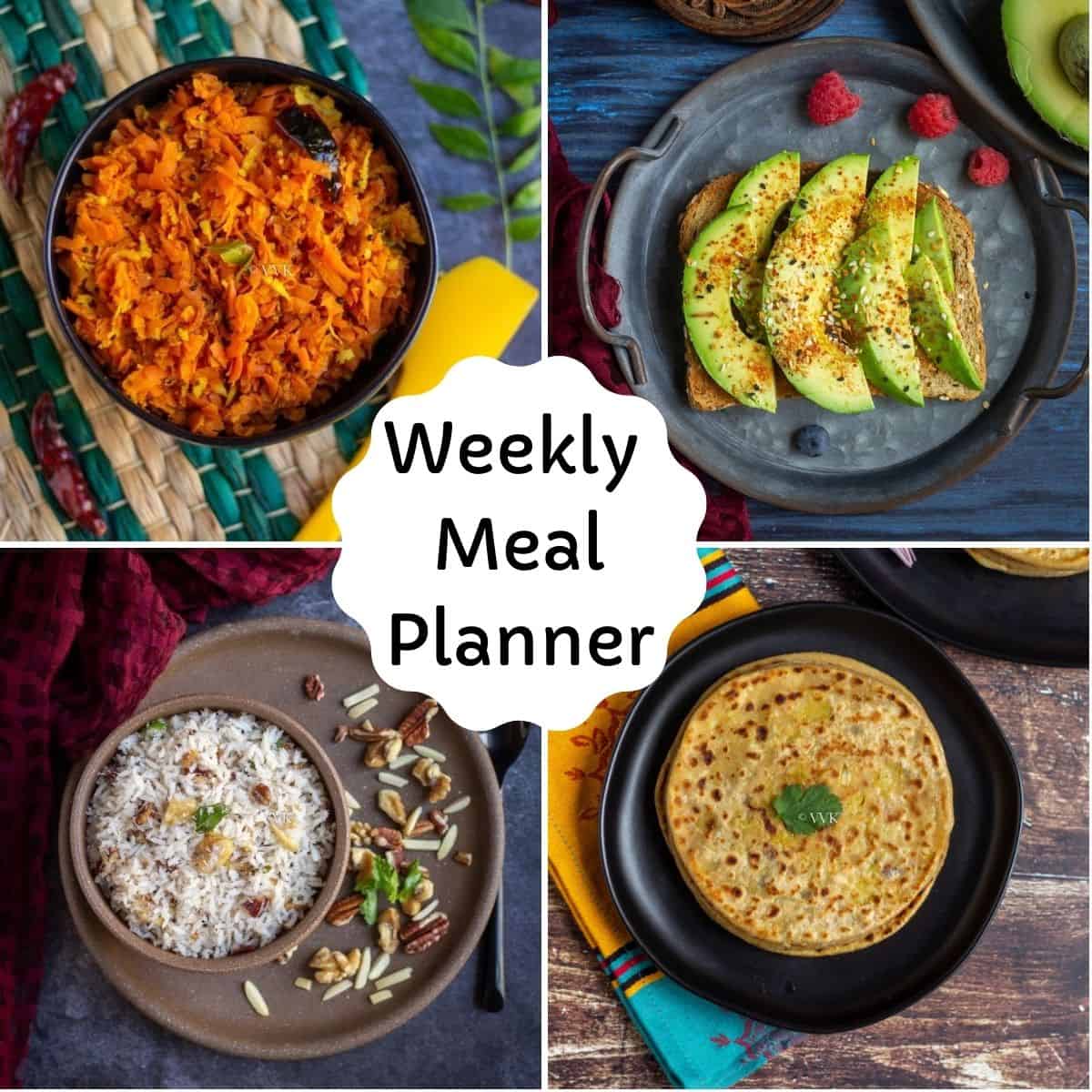 PS – Substitute the rice with grains of your choice.
For all my new readers, I have been sharing some meal planners for the past two years. I have shared over 20 meal planners, and you can check them out all under the "meal planner" category. All meal planners and unique, and you can draw some inspiration.
I know I am repeating this, but I have to repeat it one more time. Even though I was planning and making my meal planners, I couldn't share them on the blog regularly. Last year, I was inconsistent. I hope to share them regularly this year.
Kiddo's school started (with limited kids and all the precautions), and I have to prepare breakfast and lunch before 7:10 AM. So I can't skip meal prepping and meal planning for sure. Seriously, half the cooking is done, when we know what we are going to cook. Don't you agree?
Starting this week, I will answer some of the frequently asked questions regarding the meal planner.
The first and foremost one: 
What if I can't stick to the meal plan?
Not all days go as planned. There are a few days when we can't follow the meal plan to T, which's perfectly fine. You can swap the menu or make something simple with the veggies that you have. For example, if you were planning to make stuffed okra, but if time doesn't permit, make a simple okra stir fry. If you have to order out, then freeze the veggies or adjust the plan so that the veggies don't go waste.
Disclaimer: This meal planner is specially designed based on my family likings. I have a 11-year old son, and he can handle spicy food. He cannot reheat his food in school, so I try to avoid certain foods that need to be heated. I pack the lunch in stainless steel containers, mostly Lunch Bots, and keep in an insulated lunch bag. It keeps the food warm. Last but not least, I do pack leftovers.
Without any further ado, here is this week's meal planner.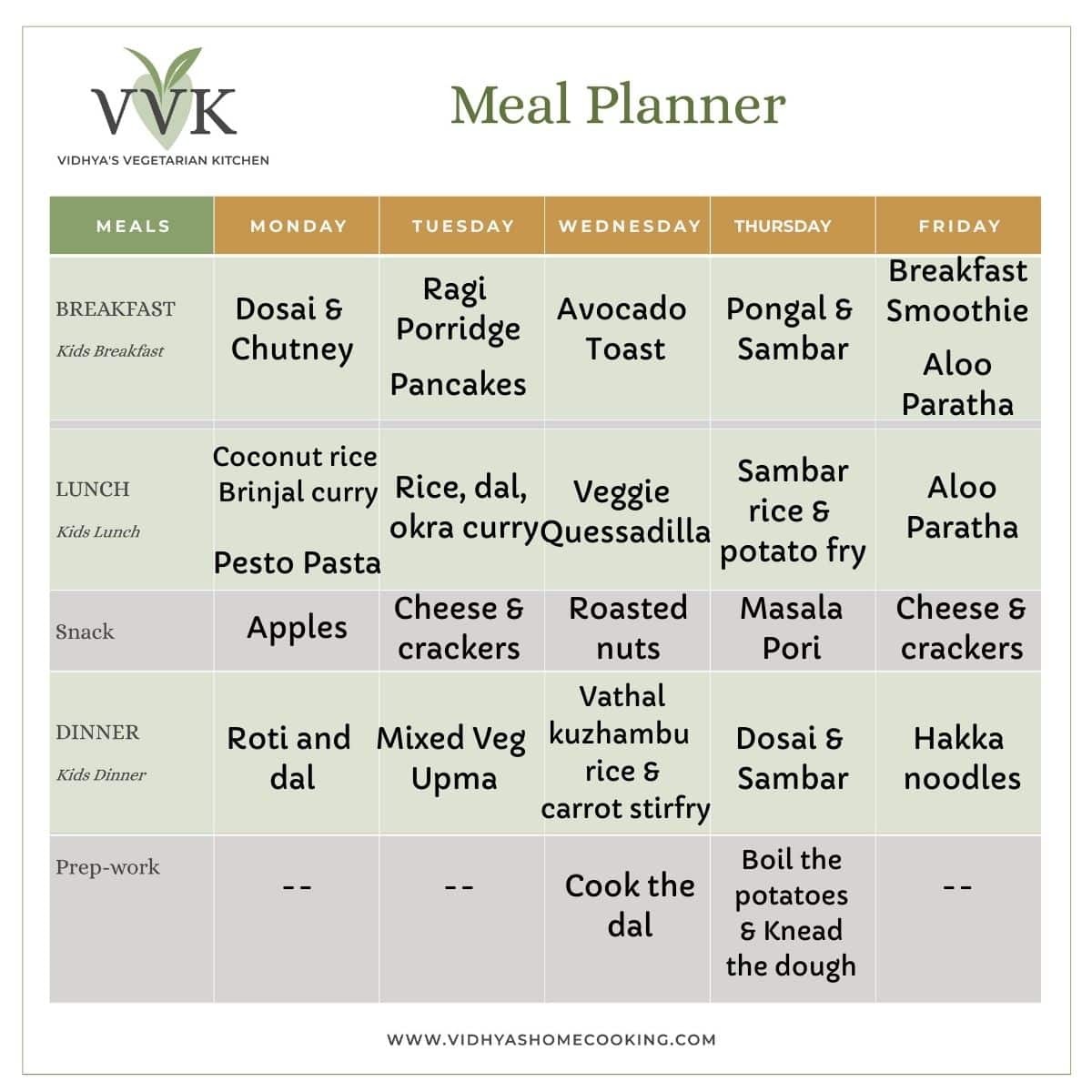 Meal-Prep-
Chop all the required veggies. (okra, grated carrots)
Make sure you have yogurt and prepare idli-dosa batter. You can also knead the dough for the roti.
Everyday Menu Details & Recipe Links
Monday Menu
Tuesday Menu
Breakfast – Ragi porridge (I have linked the homemade porridge powder. But you can make similar one with ragi flour) and pancakes
Lunch – Rice, dal and okra curry
Dinner – Mixed Veg Upma (I have linked rava kichadi, you can add more veggies to it.)
Wednesday Menu
Thursday Menu
It's one sambar that I am planning to pair it with pongal, dosai and rice.
Lunch – Rice with sambar and potato fry
Dinner – Dosai with sambar
Friday Menu
I hope this menu planner helps, and you all can draw some inspiration from it. If you have any questions, please leave a comment below. I will share the daily updates on my Instagram and my FB group. So stay connected!
Stay Safe & Happy Cooking!
Vidhya