After My Mother's Kitchen, this is my second cook book review. This book is written by my favorite blogger Gayathri. I love all her recipes and her measurements are so perfect that you can just blindly follow as is. I love and prefer egg less bakes. (It's just my personal choice and preference). All my cookies and cakes in my blog are egg less. But finding the proper egg substitute is the key in egg less bakes as egg is one of the important ingredients in any baking. It acts as the binding agent and emulsifier and provides the moisture and the rich flavor.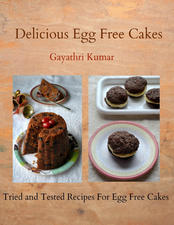 Looking for egg substitutes? Then this "Delicious Egg Free Cakes" from Gayathri Kumar is for you. This mini book provides the basics of egg less baking and its substitutes. First of all, a big kudos and hats off to her effort and book. I love her decorations and they are so intricate. Wish she could write a book about that designing and frostings. I am not exaggerating. Just check this decorated page link.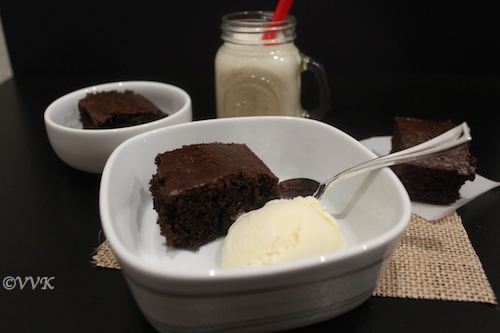 What I liked about the book was,
The detailed explanation about the substitutes and which one can be used for what.
The Do's and Don'ts of the baking.
Of course the recipes. The step by step instructions are really great.
One thing that I wanted to mention is all the temperature measures are in Celsius. I had to convert to Fahrenheit. I know it just shows my laziness huh?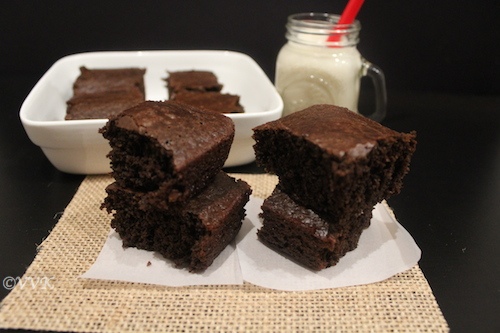 I have already tried her Egg less Zebra cake for my April baking and it is in my blog. From this book I tried her egg less brownies and it came out really well. Her recipe calls for white chocolate chips and I didn't have it my pantry. But I went ahead with my favorite sea salt drizzle instead. I love brownies with the drizzle of sea salt and I usually serve it with ice-cream. We really enjoy that combo.
A great book to have and you can find the book at,
I just reduced the measure by half and this is what I did,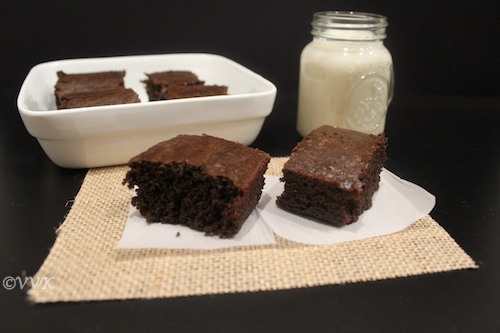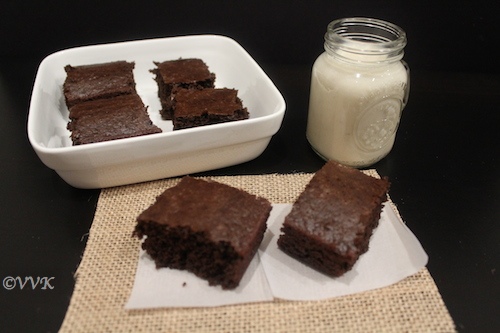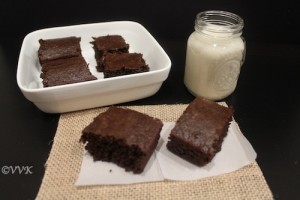 Ingredients:
All purpose flour – 1 cup
Baking Powder – ½ tsp
Baking Soda – ½ tsp
Instant coffee Powder – ¼ tsp (I used Bru)
Sugar – ¾ cups
Cocoa Powder – ¼ cup
Yogurt/Curd – ¼ cup
Vegetable or Refined Oil – 3 tbsps + 1 tbsp for greasing.
Milk – ½ cup
Sea Salt – 2 tsps
Steps:
Preheat the oven to 350 degree F.
First mix the dry ingredients together. Mix APF, baking powder, baking soda, coffee powder, sugar and cocoa powder.
In another bowl, mix the wet ingredients. Whisk yogurt, milk and oil together.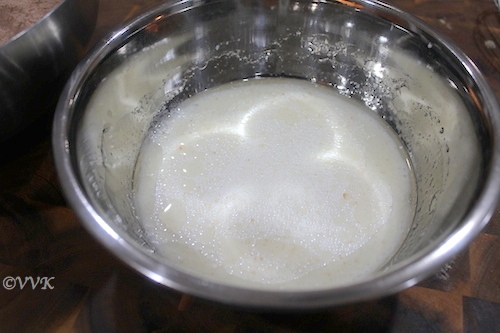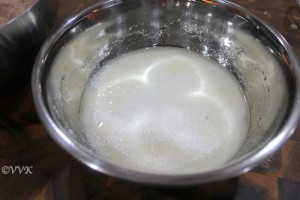 Now slowly pour this in the middle of the dry ingredients and mix well until combined.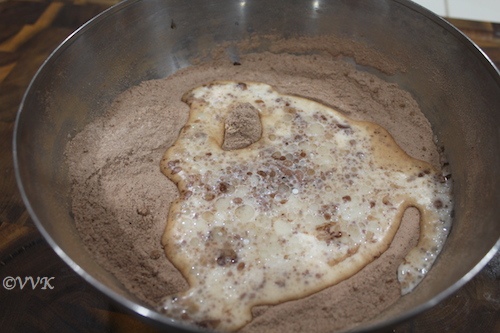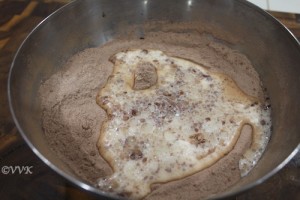 Now pour this in greased tray. I used a square tray.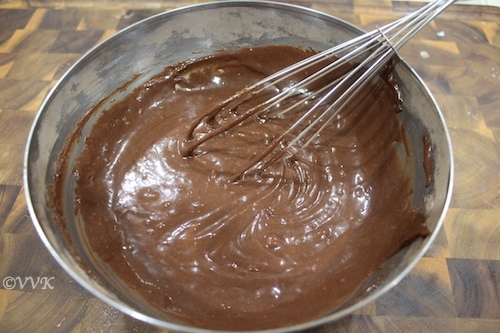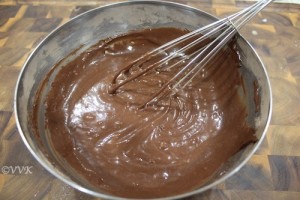 Drizzle the sea salt on top and swirl it once.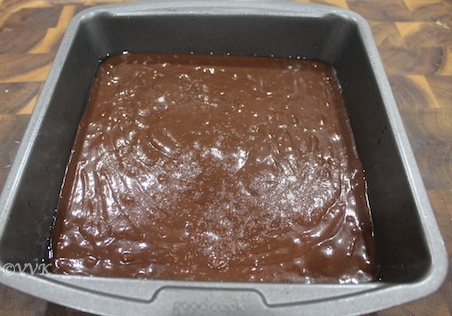 Bake it for 20 minutes or until a tooth pick inserted comes out clean.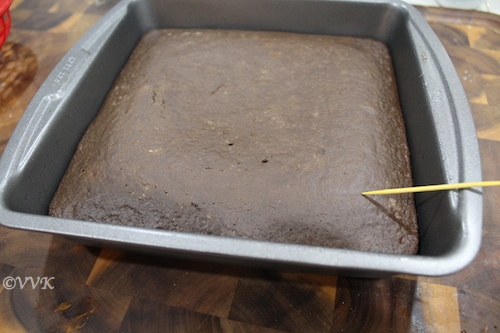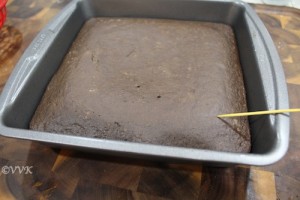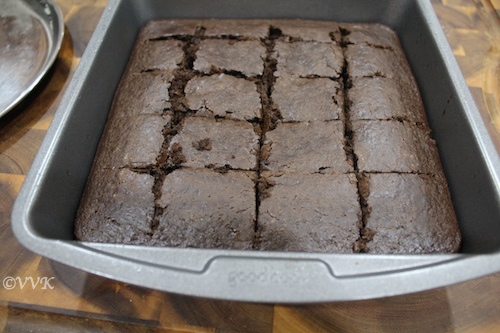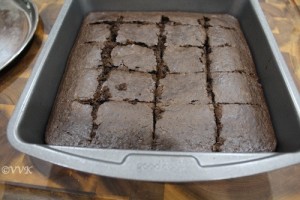 Let it cool and slice it to desired shapes.
Serve it with ice cream or the way you like.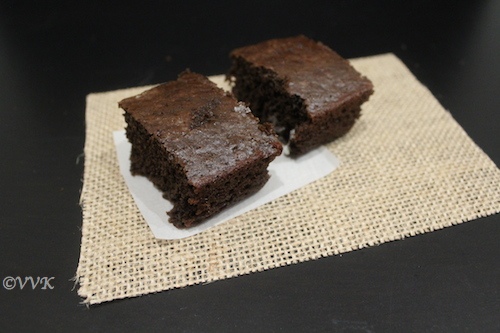 Notes:
You can add vanilla essence if you like.
Sea salt is optional and you can add dry fruits and nuts of you choice