Welcome to the 7th day of Baking Mania. Today I thought of trying zebra cake. It's the combination of vanilla and chocolate flavor. I am not sure if I can call this cake as zebra cake, that's why included vanilla and cocoa cake. The base recipe was taken from Gayathri's blog but the measurement got changed. This time not to blame the kiddo it was my fault. I miscalculated while converting from Gms to cups and added ¼ cup of cocoa powder. Also Gayathri recipe calls for 1/3 of cocoa mixture but because of the measurement mistake I took ½ of cocoa mixture and ½ of vanilla mixture. Because of increase in cocoa I had to add more milk too. . I thought it's going to be sodappal only. But it was pure sheer luck that it turned out ok. As it had more chocolate flavor, it turned it into bite sized pieces and served along with vanilla ice cream and it became a huge hit.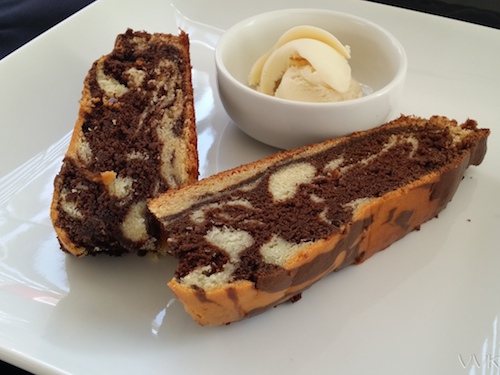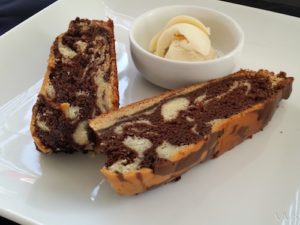 So here is the recipe.
Eggless Zebra Cake / Vanilla cocoa cake
Ingredients:
All Purpose Flour-2 cups
Condensed Milk – 1 can / 14 oz
Baking Powder-2 tsps
Baking Soda-1 tsp
Butter-1/2 cup
Vanilla Essence-1 tsp
Cocoa Powder- 1/4 cup
Instant Coffee Powder-1 tsp (I used Bru)
Milk-1 cup + 1/2 cup + 1/4 cup
Steps:
Mix flour, baking powder and baking soda in a bowl.
Using a hand mixer mix the butter and condensed milk.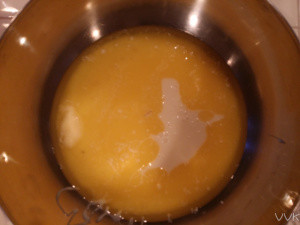 Now add 1 cup of milk and vanilla essence and mix well with the mixer.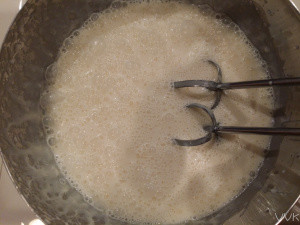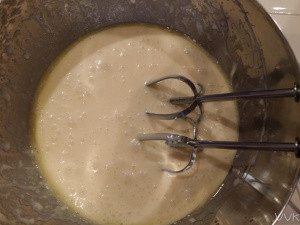 Add the flour mixture to the butter, milk mixture and mix them together till they are incorporated well.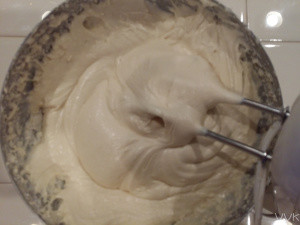 Divide the portions into two.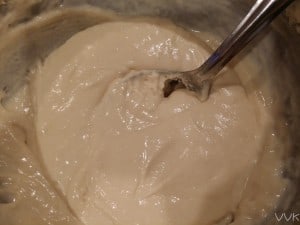 Now start preheating the oven to 350 degree F.
Cocoa Mixture:
Now sift the cocoa powder and instant coffee powder into one half of the mixture.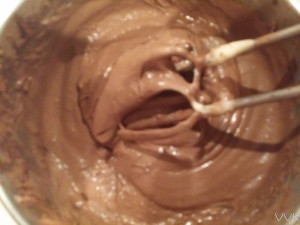 Add 1/2 cup of milk and fold in the batter.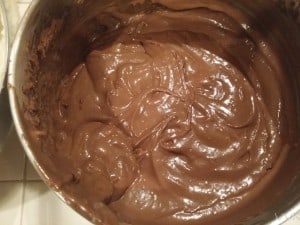 Vanilla Mix:
Add 1/4 cup of milk to the vanilla batter the other half and mix.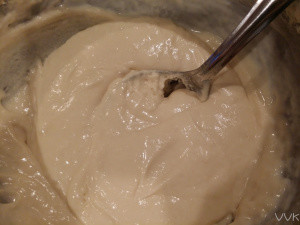 Grease the cake pan.
Pour the batters alternately into the pan. Do not press the batter. Let it flow by it self.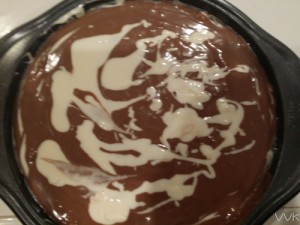 Once all the batter is used up, bake the cake for 40-45 minutes.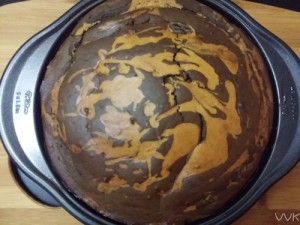 Check with a toothpick. If it comes out clean, then remove the cake from the oven and let it sit on counter until it is easy to handle.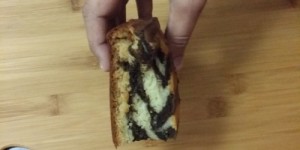 Let it cool and slice and serve it along with vanilla ice cream.