Yeah yeah.. you read the topic right. I finally B.A.K.E.D. It's not that I don't bake, but with the two moves in the last year, I kind of forgot about baking. The other main reason behind my baking is there were four ripe bananas hanging in the basket and its been a year since I made this bread. I took the base recipe from here but tried without eggs though. I like the idea of adding orange juice. And I have tried orange zest, lemon zest and also lemon juice instead of orange juice and it has turned out good.
So our favorite Starbucks special banana walnut bread is here without eggs.
Ingredients:
All purpose flour : 2 cups
Ripe bananas – 4
Sugar (I used cane sugar) – 1/2 cup
Lime Zest / Citrus zest – 2 tsp
Walnuts – 10 (chop them roughly)
Salt – a pinch
Oil (I used saffola) – 1/2 cup
Vanilla extract – 1 tsp
Baking powder – 1.5 tsp
Baking soda – 1/2 tsp
Cooking spray or 1 tsp of oil for greasing the loaf pan
Steps:
Preheat the oven to 350 degree F.
Meanwhile, sift all the dry ingredients except for walnuts and mix them well.
Then add oil, vanilla extract, lime zest blend them with hand mixer.
Now add the bananas and blend it with the mix nicely for about 5 minutes.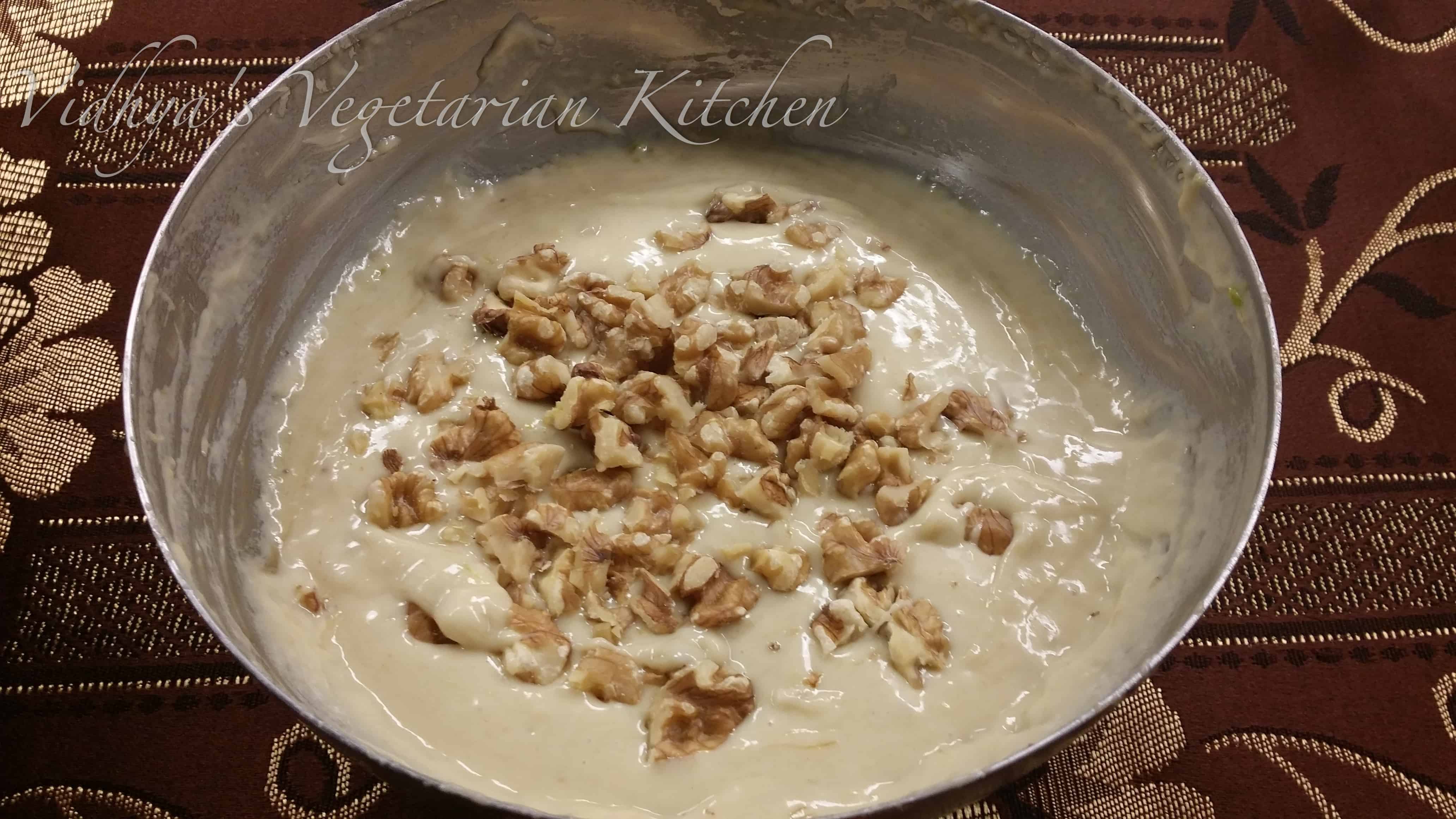 Now add the walnuts and slowly pour it into greased loaf pan (mine is 9 X 5 inch pan)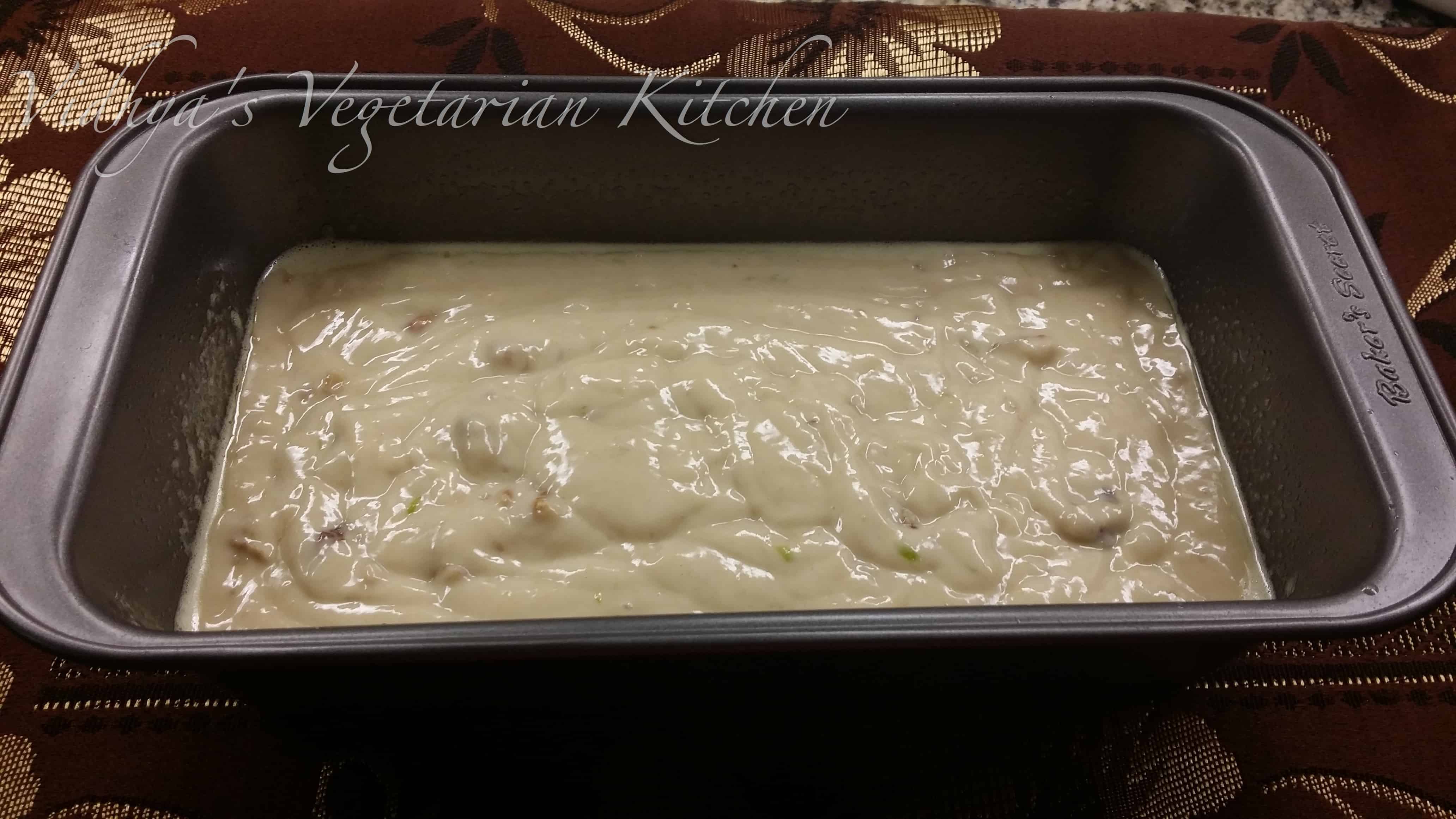 Bake it for up 45 minutes. Around 40 minutes you can check the bread by inserting a tooth pick and see it comes out without any bread mix.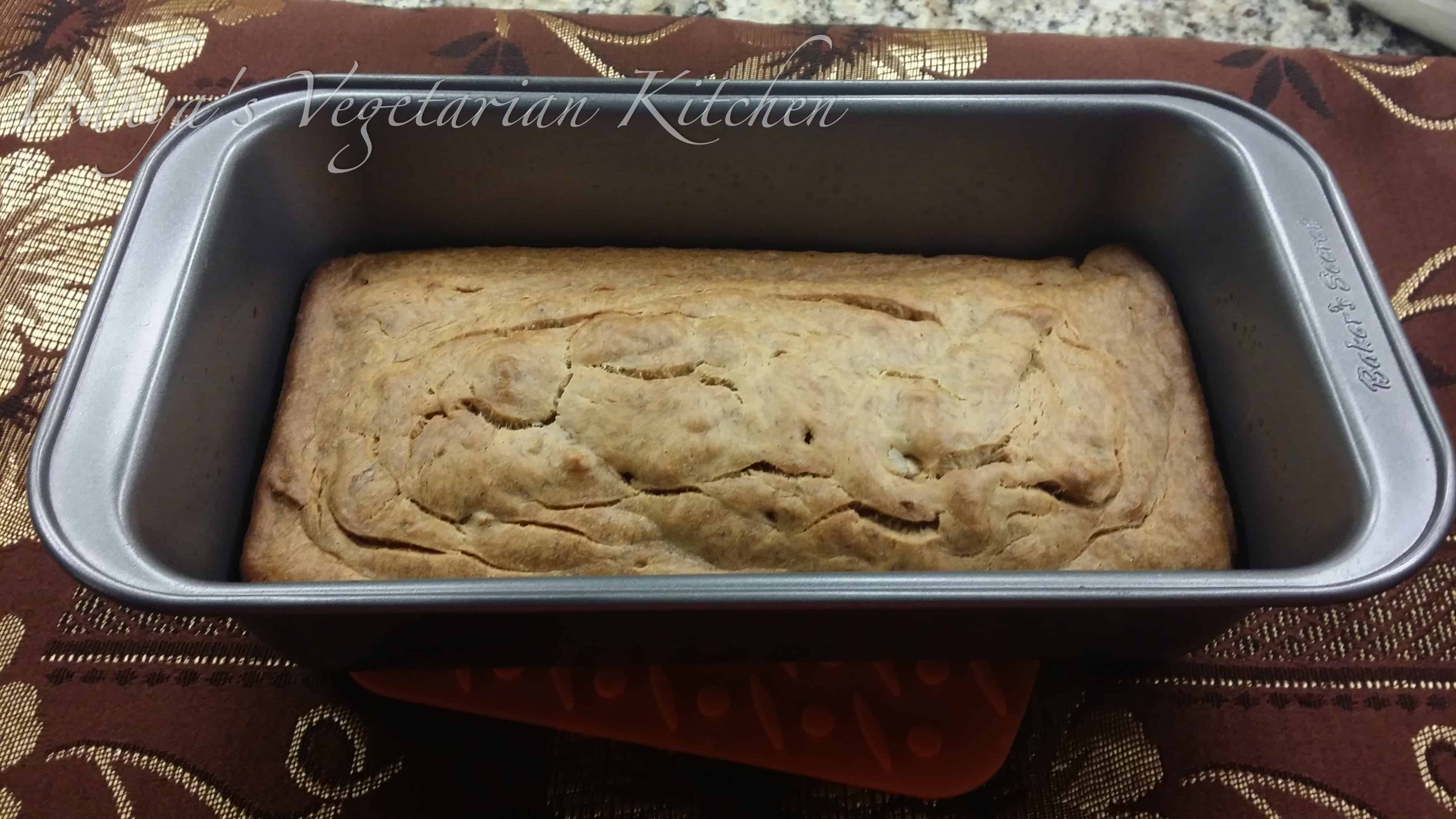 Let it cool and thats it yummy banana bread is ready.
Notes:
You can reduce the sugar or even ignore it.
For this flour measure, you can also use 3 bananas.
Don't bake for more than 50 minutes.