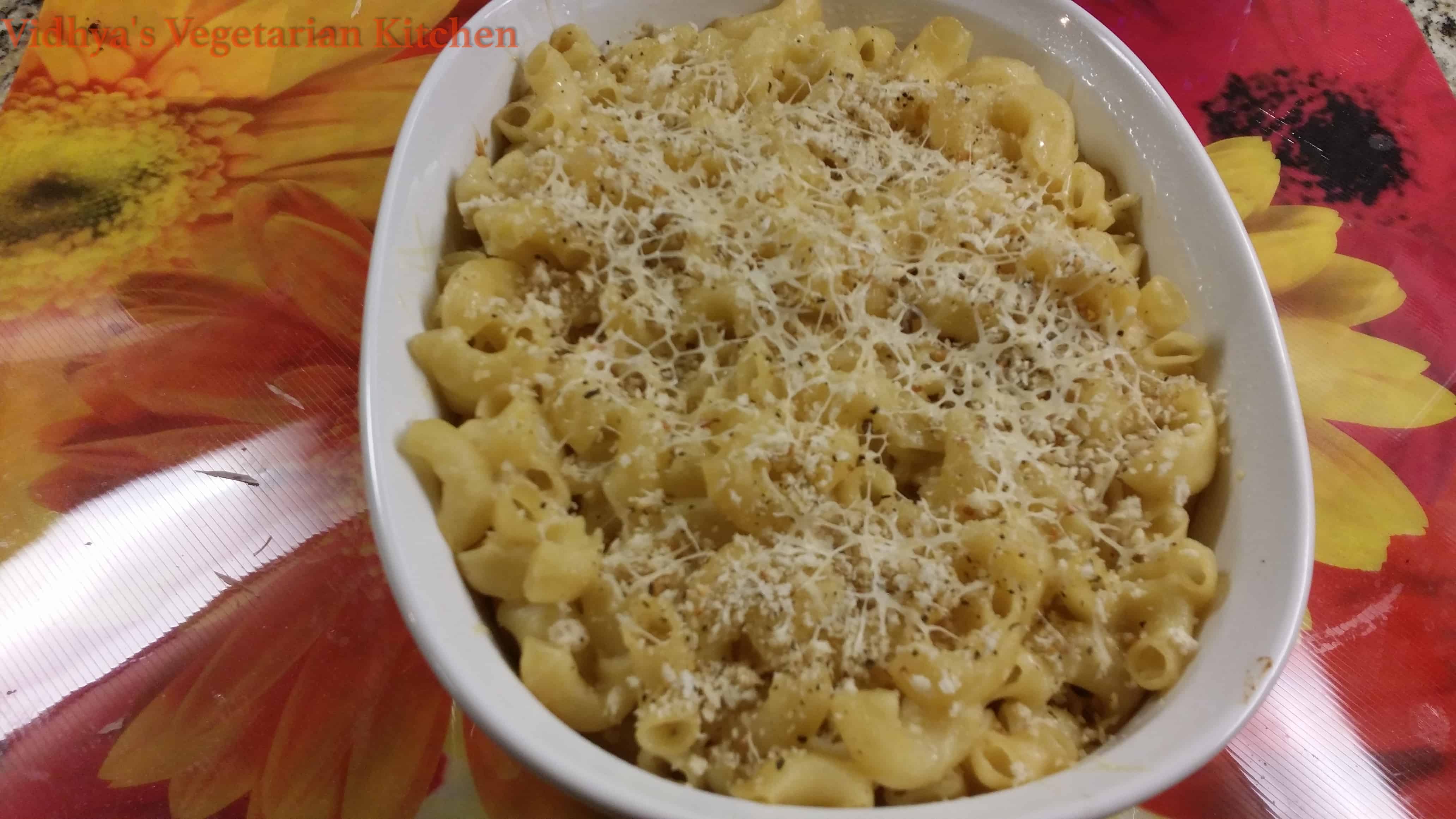 The kids anniversary party started with pesto rolls as a starter. And now the main course – The traditionally baked mac and cheese. On busy morning, I usually don't bake and also just add 1 cheese but when it comes to potluck and parties I go with the traditionally way of baking them and also add Gruyere cheese. This cheese is the key ingredient here. It adds more taste and baking adds crispiness to the pasta. Gruyere cheese is hard yellow cheese which is both sweet and salty.
Baked Mac n Cheese
Servings: Yields 5 serving
Difficulty: easy
Ingredients:
Elbow shaped pasta – 1/2 pound
Mild cheddar cheese – 1/3 cup
Gruyere cheese – 1/3 cup
Parmesan cheese – 2 tbsps
Water – for cooking pasta
Salt – 2 tsps
Pepper – 2 tsps
Nutmeg powder or freshly grated nutmeg – 1/2 tsp
Butter – 1 tbsp
Milk – 1 cup
All purpose flour – 2 tbsps
Bread crumbs or panko bread crumbs – 2 tbsps.
Preparation Work:
Grate all the cheese and keep them ready.
Boil the milk and keep it luke warm.
Steps:
Cook the pasta as per the instructions and save 1/4 cup of the pasta water.
Now heat a casserole or vessel in which you are planning to do the pasta.
Add the butter and once its melts add the all purpose flour. This is the thickening agent.
Now add the milk and stir in slowly and let it get thickened.
Now add the cheddar and gruyere cheese and stir in till the cheese melts and blends in completely.
Meanwhile preheat the oven to 350 degree F.
Add the cooked pasta, salt, pepper and nutmeg and mix them well.
Let it cook for 2 minutes.
If you using casserole, you can bake directly or transfer it into a baking pan or glass ware. (Make sure it is greased with oil before)
Add the bread crumbs and parmesan cheese and bake them for up to 15 mts.
So yummy mac n cheese is ready. You can leave the mac n cheese in the oven itself in warm mode and bake it again for 5 mts before serving.
Here is the starter and the main course together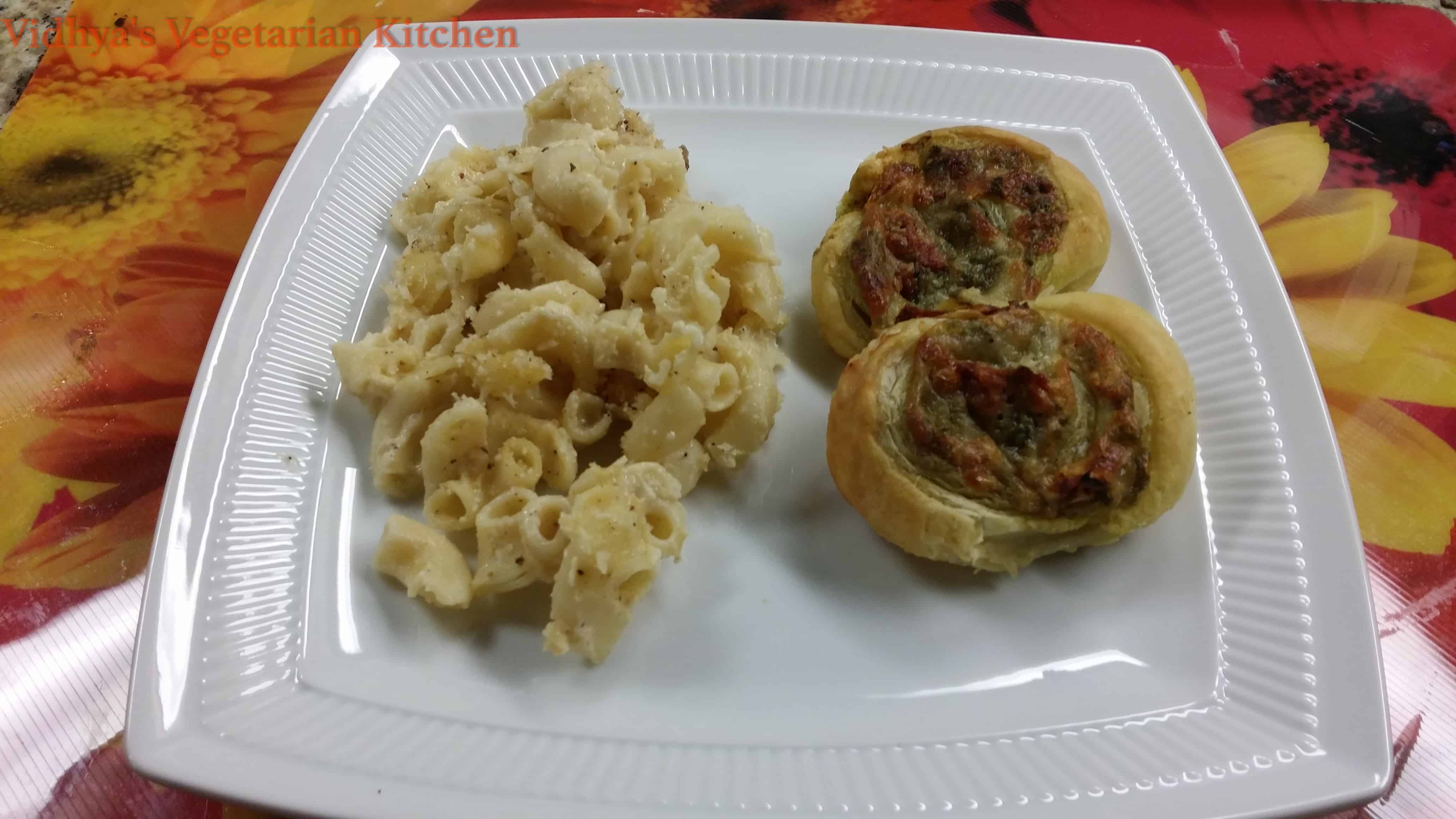 Submitting this post for Blogging Marathon #45 – A 3 day marathon for 4 weeks
Blogging Marathon page for the other Blogging Marathoners doing BM#45
Submitting this post for Kid's delight anniversary party.