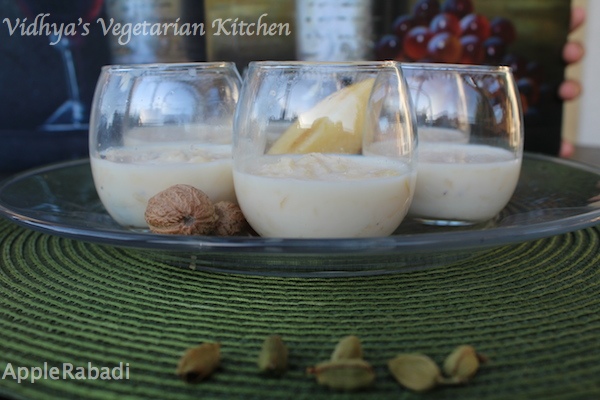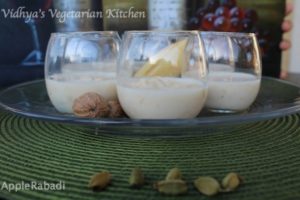 This week Diabetic Friendly recipe is a Father's Day Special recipe. I wanted to try some low calorie sweet and when I was thinking what to prepare I found this "Delicious Diabetic Recipes – Low Calorie Cooking" book by Tarla Dalal. I don't know how I missed this book for such a long time. Its great book with detailed information about diabetes, types of diabetes, causes and diagnosis. These invaluable information was shared by Dr. R.B Phatak, an eminent diabetologist.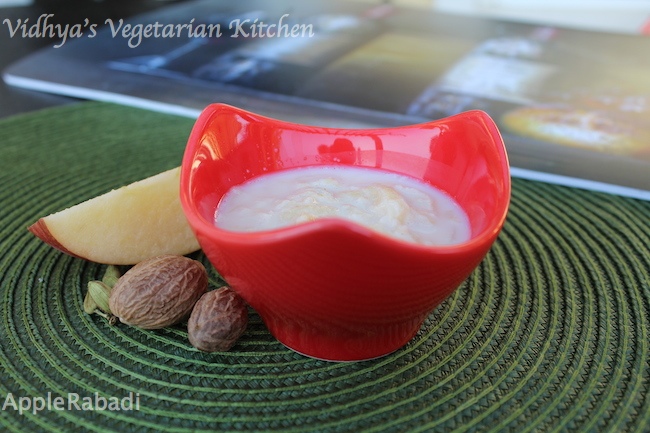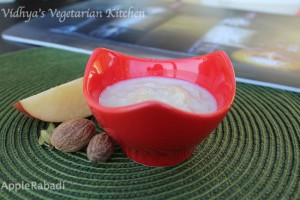 I slightly modified this recipe by ignoring sugar completely and went with fat free milk. Make the apple you are using is sweet and not sour. Sour and sharp apples may spoil the milk. If you feel its not sweet enough try adding 2 tsps of sugar or honey. I am not a big fan of artificial sugar so I am not suggesting that. Now my new cooking and eating mantra is "Moderation". Will talk about in a separate recipe post soon.
Here is the simple apple rabadi recipe. Its a four ingredient fix.
Ingredients: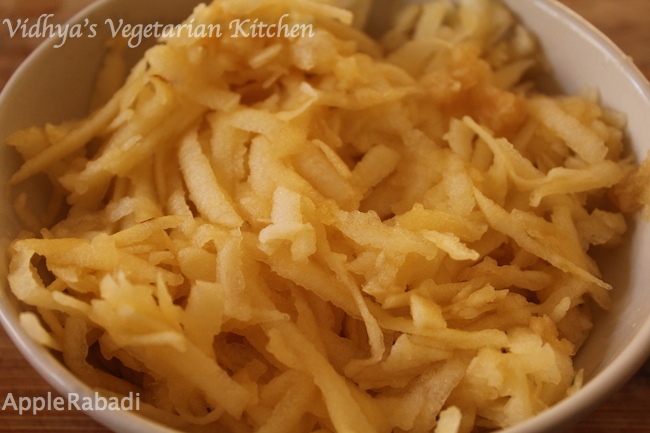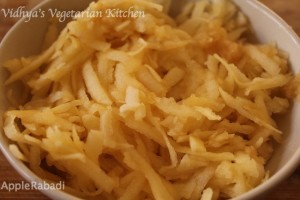 Fat free or 1% milk – 3 cups
Apple – 1 grated
Nutmeg / Jaadikai powder – 1/2 tsp
Cardamom powder – 1/2 tsp
Steps:
Bring the milk to boil in a heavy bottomed pan.
Once it starts to boil, lower the heat and simmer it for 10 more minutes till it gets reduced to 3/4th.
Now add the grated apple, nutmeg and cardamom powder and simmer it for another 10 minutes.
That's it. Turn off the heat and let it cool.
Simple and yummy rabadi ready. Serve cold with nuts and raisins.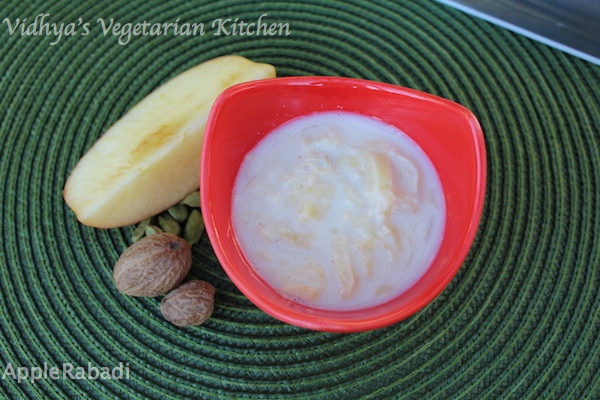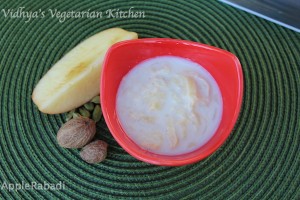 Disclaimer: I am not a nutritionist or dietitian. My knowledge and information is based on my research and reading from different resources. Please consult your doctor or dietitian before making any changes to your diet.