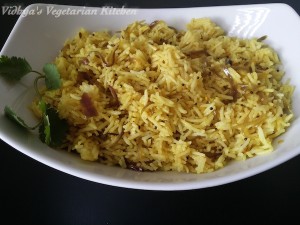 Mixed/Variety rice are very easy to prepare in the morning and to pack for lunch. This recipe is given by my mother. It is a simple but a yummy dish.
I love this rice and during my school days, this was my lunch for most of the days. I can eat this for breakfast, lunch and dinner too. :-)
Ingredients:
Big Onion – 1 (chop in length wise)
Oil – 3 tbsp
Mustard seeds – 1tbsp
Fennel seeds – 1 to 2 tbsp (Saunf)
Green chillies -3 Finely chopped (Adjust according to taste)
Turmeric powder – 1 tsp
Garam Masala – 1 tsp (I use the store bought one)
Salt – 2 tsp (Adjust according to taste)
Rice – 1 cup
Steps:
Cook the rice separately and keep it aside.
Heat the oil in kadai.
Add mustard seeds, when mustard seeds splutter add fennel seeds.
(This fennel seed is the key ingredient. It give a unique flavor to this dish.)
Then add green chillies and fry for 2 minutes.
Add onions, turmeric powder,garam masala and salt too.
Fry well, till onion turns translucent.
Then add the cooked rice and mix nicely!!!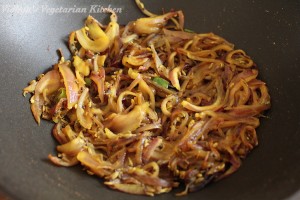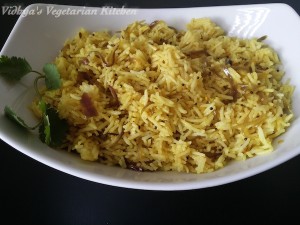 Onion rice is ready!!! Serve with raita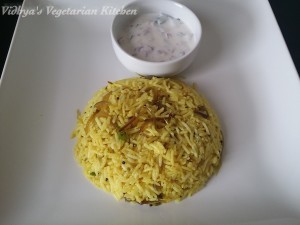 1