My Paniyaaram Saga continues.. The proud DFT team brings the indulging dishes made in Appe/Paniyaram/Abelskiever Pan! Indulge with Appe/Paniyaram/Abelskiever Pan Goodness!
You can find my traditional sweet and savory paniyaarams in the below links.
This is yet another paniyaaram dish but with a twist to the traditional one. The batter is completely different. No Rice and No Urad dhal at all. I am using red poha/flattened rice, oats, quinoa, toor dhal, moong dhal and flax seeds.
I usually try adai with this mix but this time thought why not try paniyaaram?? I also added the veggies that I had in stock and eureka!!! Here is the multigrain paniyaaram with veggies. You can add any veggies that you have in hand. Its a filling and healthy meal/snack loaded with veggies and grains. You can serve this with the tomato onion chutney or with any spicy chutney that you like.
Ingredients:
For the batter:
Toor dhal – 1/4 cup
Moong dhal – 1/4 cup
Quinoa – 1/4 cup
Red poha/flattened rice – 1/4 cup
Flax seeds – 1/4 cup
Regular Oats – 1/4 cup
Water for soaking
Salt – 1 tsp
Steps:
Soak all the grains and dhals in water for at least 4-5 hrs. (I let it soak for overnight, oats gets mushy but its ok)
Wet grind them like idly dosa batter and add salt and mix well.
Let it sit for 4 to 5 hrs.
For the Veggie Masala:
Grated Carrot – 1/4 cup
Grated Cauliflower – 1/4 cup
Finely chopped half of medium sized onion.
Chopped cilantro – 2 tbsps
Red chilly – 1
Green chilly – 1
Curry leaves – 1/2 strand
Oil – 2 tsps + making paniyaaram
Mustard seeds – 1 tsp
Urad dhal – 1 tsp
Channa dhal – 1 tsp
Salt – 1/2 tsp
Steps:
Heat the kadai and add 2 tsps of oil.
Once the oil is hot add the mustard seeds, urad dhal and channa dhal.
As they start to splutter add the curry leaves, the red chilly and the green chilly.
Let it cook for a minute and then add the finely chopped onion.
Cook till the onion turns translucent.
Now add the grated carrot and cauliflower and cook for couple of minutes along with salt..
Add the cilantro and mix well.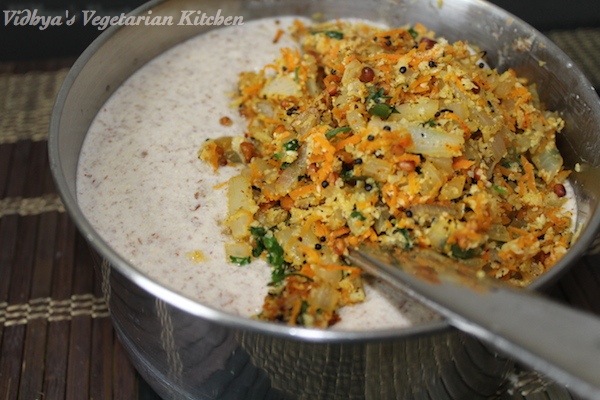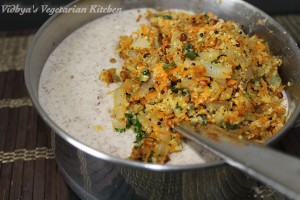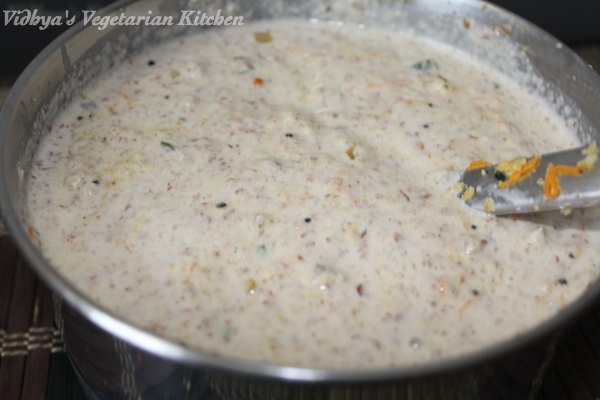 Thats it the masala for paniyaaram is ready. Now mix this with the batter.
Making the Paniyaarams:
Heat the paniyaaram pan.
Add little oil in each of the kuzhi's or the holes.
Fill 3/4th of the kuzhi's with the batter. You need that space because the paniyaaram will rise.
Allow it to cook for 1.5 to 2 minutes. (As this is multigrain, it does take some time)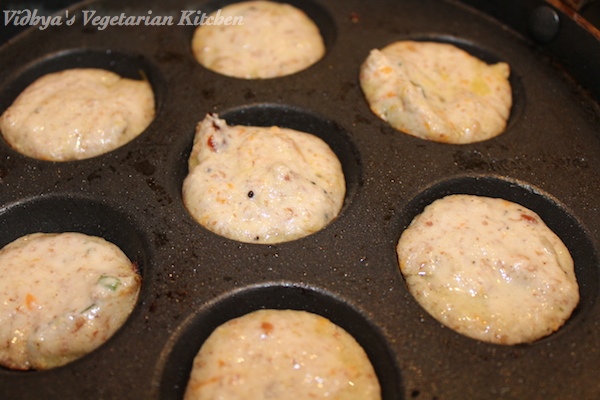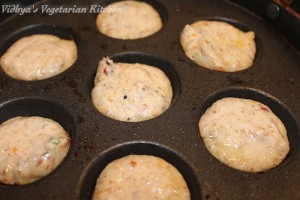 Using the paniyaaram stick, flip the paniyaarams and let it cook for 1 mt.
Thats it. Yummy Multigrain paniyaaram is ready.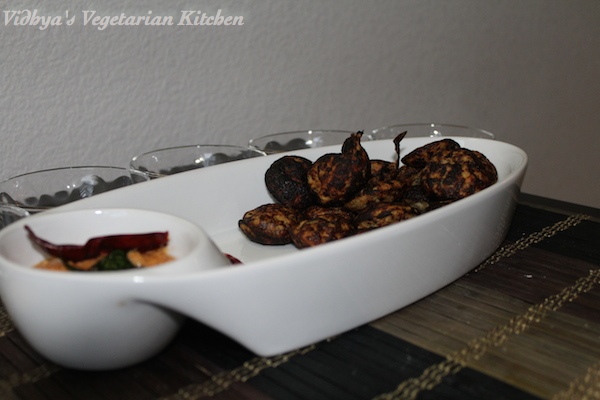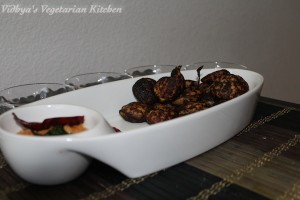 Disclaimer: I am not a nutritionist or dietitian. My knowledge and information is based on my research and reading from different resources. Please consult your doctor or dietitian before making any changes to your diet.