Welcome to the 12th day of baking mania and wishing you all a very Happy Tamil New Year :-)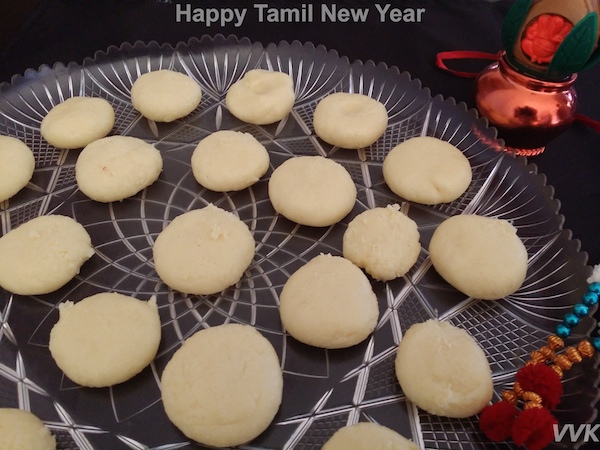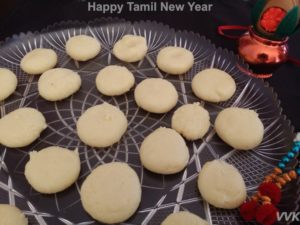 My 100th post was Theratti Paal. Its one of my favorite sweet. The start from scratch process takes a loooong time. So I wanted to try this microwave one. This is a simple dish which can be done within 30 minutes. Paal khoa is very famous in Srivilliputhur. Its not only famous for that but also for the Andal Temple and its tower is the official government symbol of State of Tamil Nadu. As today is Tamil New Year, I wanted to post something sweet and here it is :-) My favorite sweet. I have tried similar version with almond flour too and you can find the recipe here. The measurement differs for almond flour and milk powder and also for this recipe I used ghee instead of butter. Its perfect for potlucks.
Ingredients:
Sweet condensed milk – 1 can (14 oz)
Milk powder – 3 cups
Ghee or clarified butter – 1/4 cup
Saffron – 2-3 strands
Luke warm water – 3 tbsps
Luke warm milk – 3 tbsps
Steps:
Soak the saffron in luke warm water for 5 minutes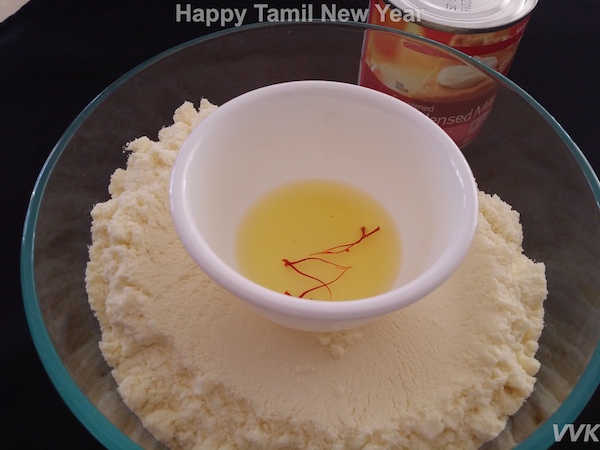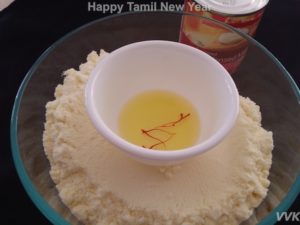 Mix the sweet condensed milk, milk powder and the soaked saffron with water in microwave safe bowl.
Mix well and microwave for a minute.
Now add the ghee and milk and mix well.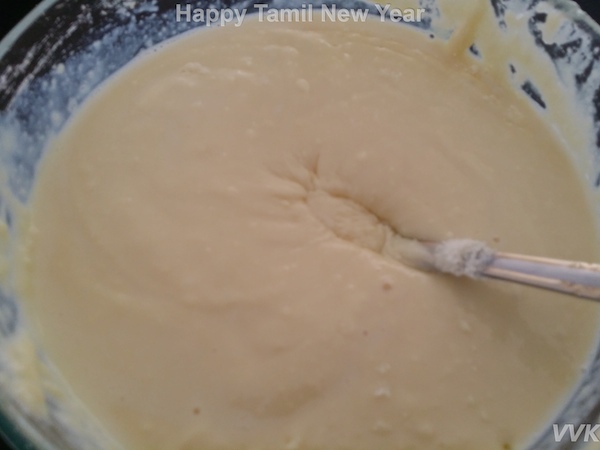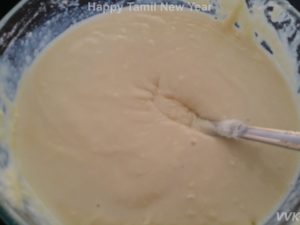 Let it microwave for 3 minutes and keep stirring it for every one minute.
Don't leave it without stirring for more than 1.5 minutes.
Let it cool down for about 20 minutes.
Now makes balls out of the cooked mixture and make your desired shapes.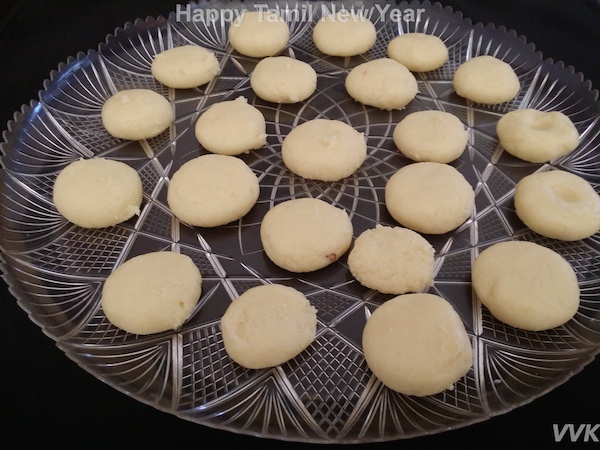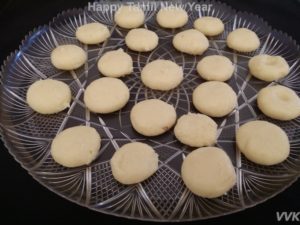 I just went with regular flat balls and pressed it in the middle for the decoration.
Decorate with either dry fruits or silver paper and serve.