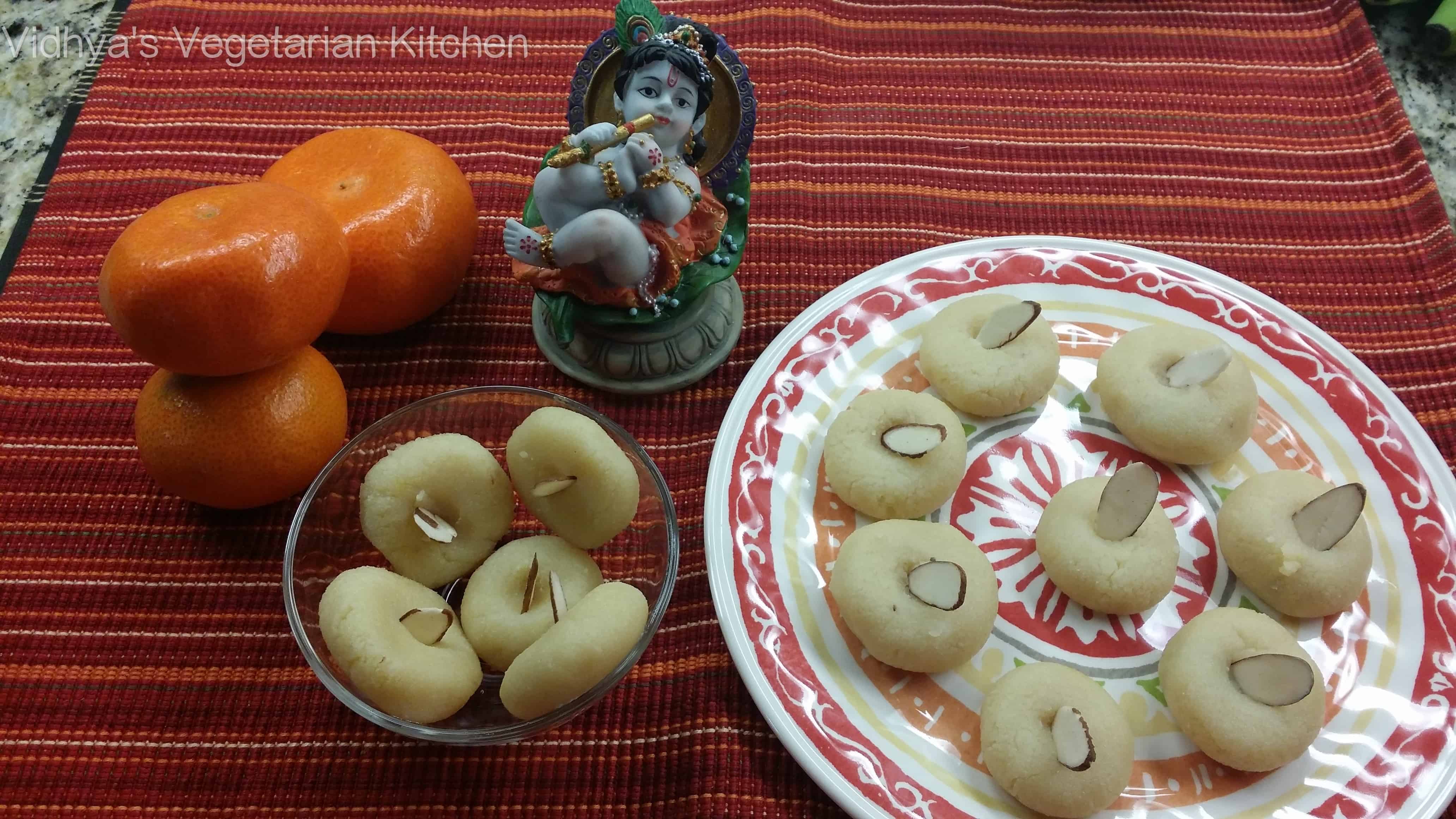 Happy long weekend.  Enjoy your weekend with this instant badam peda :-)
When I saw the august month contest at Manjula's kitchen, I was wondering what would I do without grains. I thought of doing some dessert but wasn't sure what to do. Then when I went to costco, I got blanched almond flour for making cookies and stuff. Thats when I thought, this badam peda. Microwaving makes it much simple.   Within 30 minutes, yummy dish is ready.
Ingredients:
Sweet condensed milk – 1 can (14 oz)
Almond flour – 2 cups
Melted butter – 1/2 cup
Elaichi powder – 1 tsp
Saffron – 1 pinch (optional)
shaved almonds – for decoration
Steps:
Mix all the above ingredients except shaved almonds in a microwave safe bowl.
Let it microwave for 4 minutes and keep stirring it for every one minute.
Don't leave it without stirring for more than 1.5 minutes.
Let it cool down for about 20 minutes.
Now makes balls out of the cooked mixture and make your desired shapes.
I just went with regular flat balls and pressed it in the middle for the decoration.
Decorate with either dry fruits or silver paper and serve.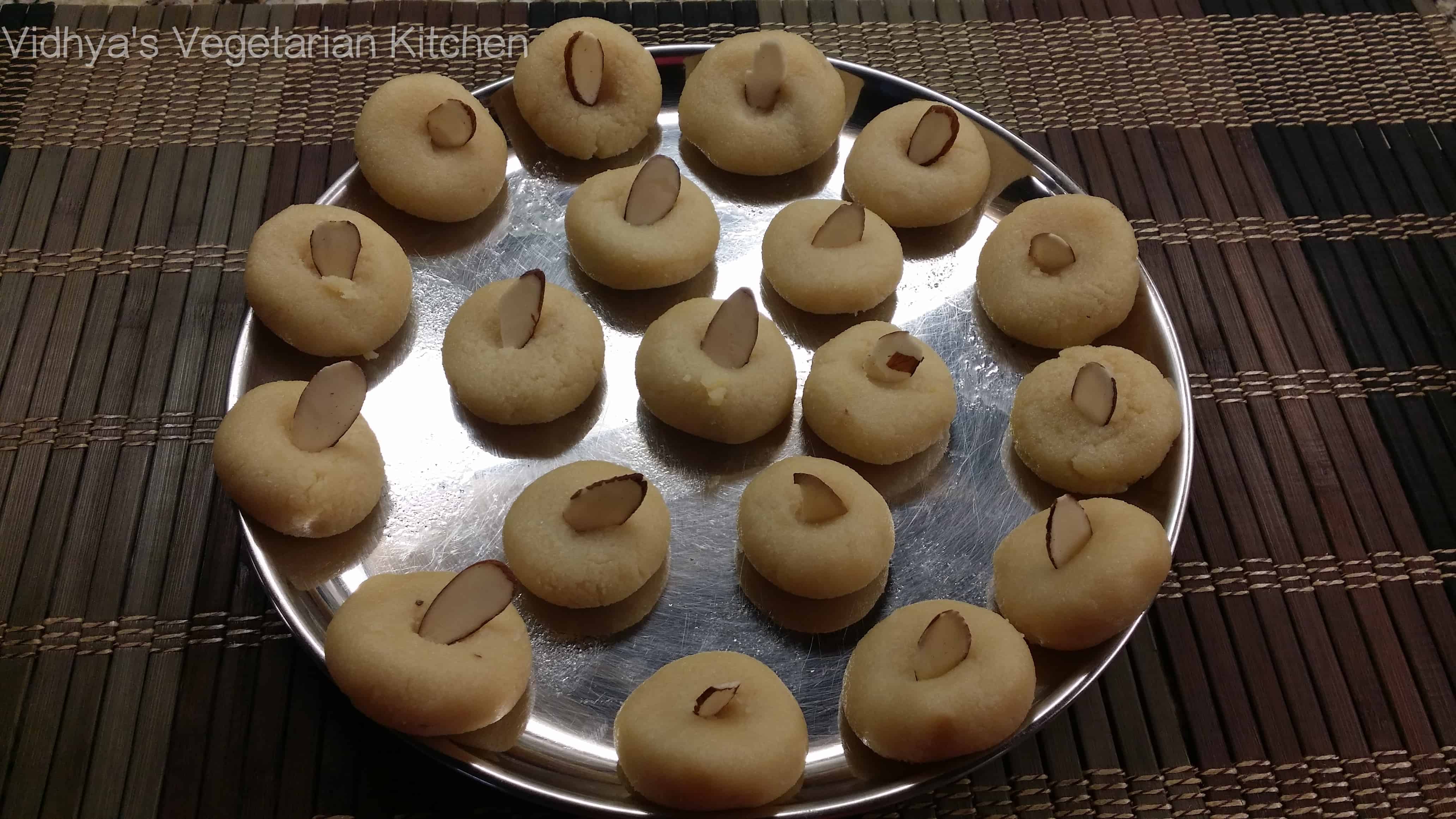 Yummy microwave peda is ready :-)