I am happy to announce the next kid's delight event. Last year, I picked pastas for kids. This year I am going with cakes and cookies.  Holiday season always calls for baking. Bake your child's favorite cakes or cookies and please join me with your entries. Let's make this holiday season more fun and cookielicious and cakelicious.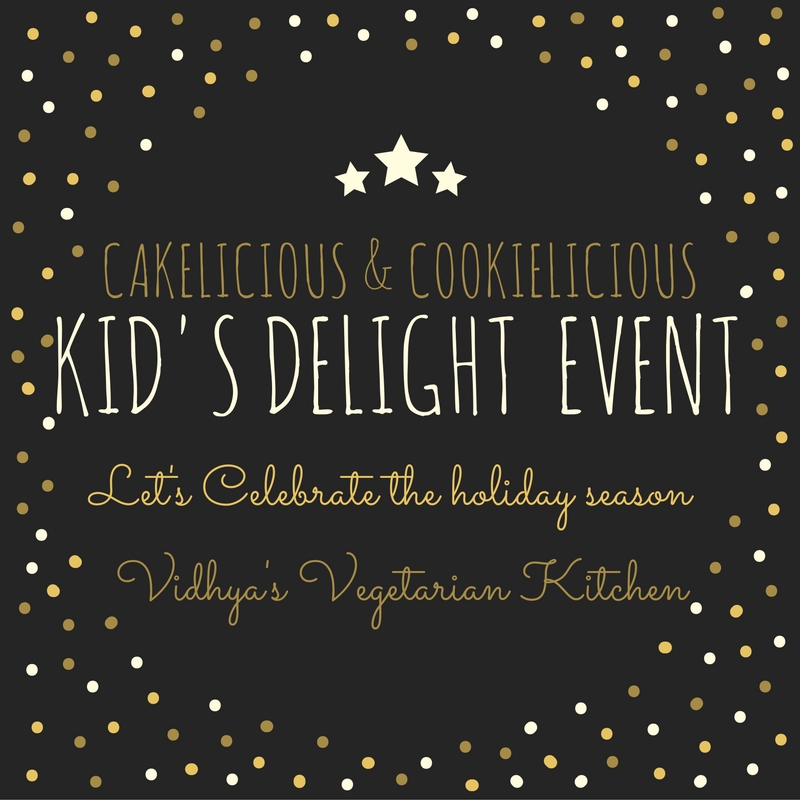 Please send in your recipe link along with the picture to my email @ daffodilshree@gmail.com. I will be doing a round up post before Jan 25th.
Guidelines for the event:
From now until January 15th, you are welcome to join the "Kids delight event | Cakes and Cookies" that will make a kid happy!

The entries have to be Vegetarian. Also no alcohol in the bakes. (Eggs are allowed)

Multiple entries are allowed too.

The recipe has to be posted between Dec 15 2016 and Jan 15th 2017. Sorry I am not accepting from the archives.

Kindly link up this event announcement(this post link) and Valli's

Kid's delight announcement

to qualify as an entry.

Non Bloggers can send in your entries too, mail me the recipe with image at daffodilshree(at)gmail(dot)com | daffodilshree@gmail.com.
If you can use the below logo, it will be great.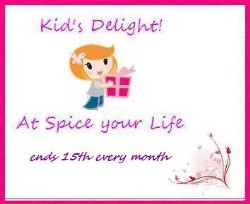 Looking forward to your cakes and cookies. Thanks a lot.