A 5-day weekly meal plan with simple and doable recipes that will make your cooking easy and stress-free!
Howdy folks! I am back with my weekly meal planners after a long back. I couldn't share new meal planners after April. If you are following me on my Instagram, you might have already known about our move. We moved to New Jersey from California this July. Even though I was making a rough meal plan every week, I couldn't sit and write a blog post, so I missed sharing it here. I hope this year, I can share regularly. Finger's crossed!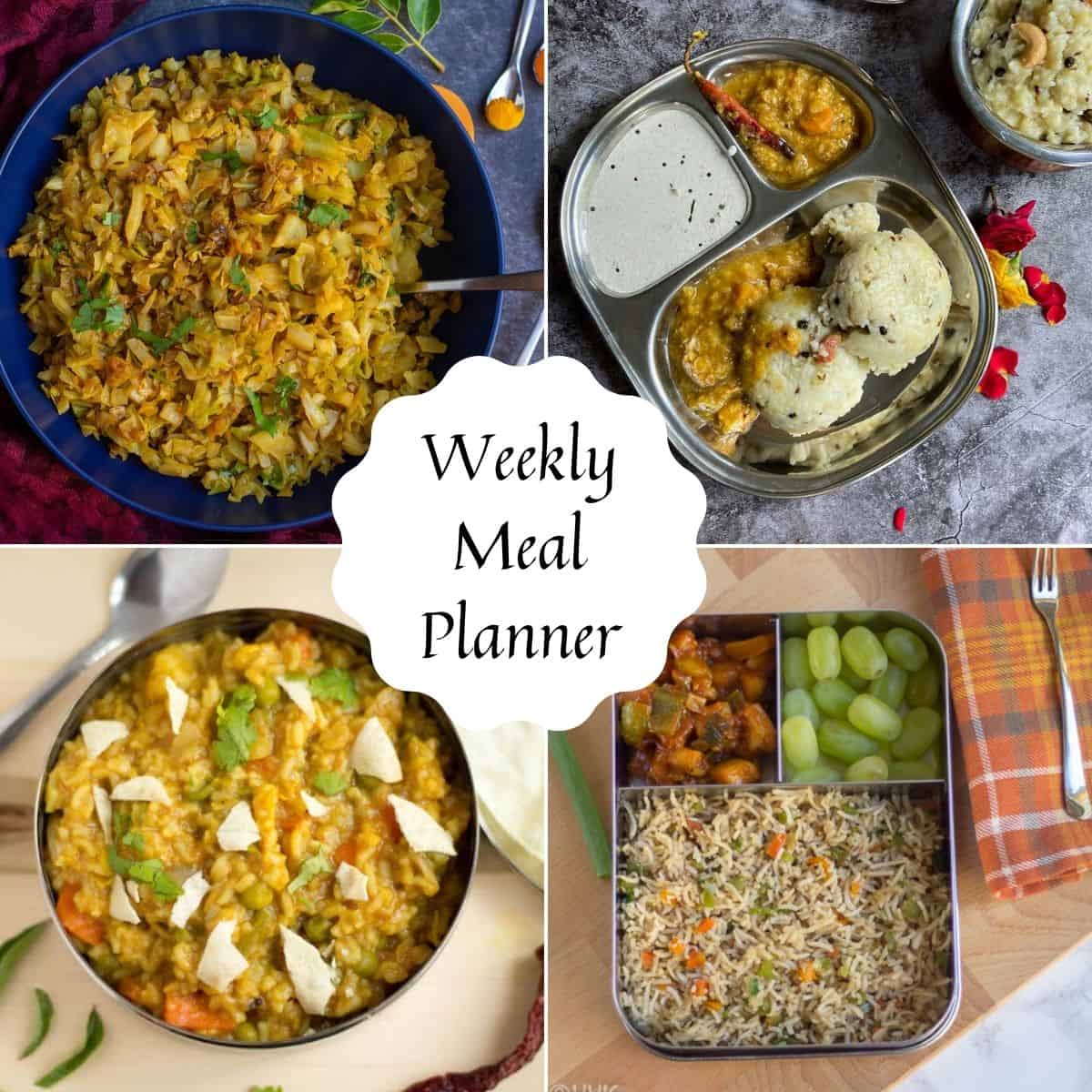 Are you new to meal planning and prepping or looking for new ideas?
Check out all my previous meal planners. I have been sharing some meal planners for the past two years. I have shared over 30+ Indian vegetarian meal planners, and you can check them out all under the "meal planner" category. All meal planners are unique, and I am sure you can draw some inspiration.
This week's meal planner!
Now, returning to this meal planner, I have used leftovers and kept the meals simple and heavily relying on the idli-dosa batter. It's easy and definitely a feasible one. But you can customize it as per your schedule and preference.
You can swap rice with grains of your choice. Also, this is a veggie-loaded meal planner, so make sure you chop all the vegetables and keep them ready. 
Please check the prep-work and individual recipe links below the meal planner. Without any further ado, here is the weekly meal planner with simple and doable recipes.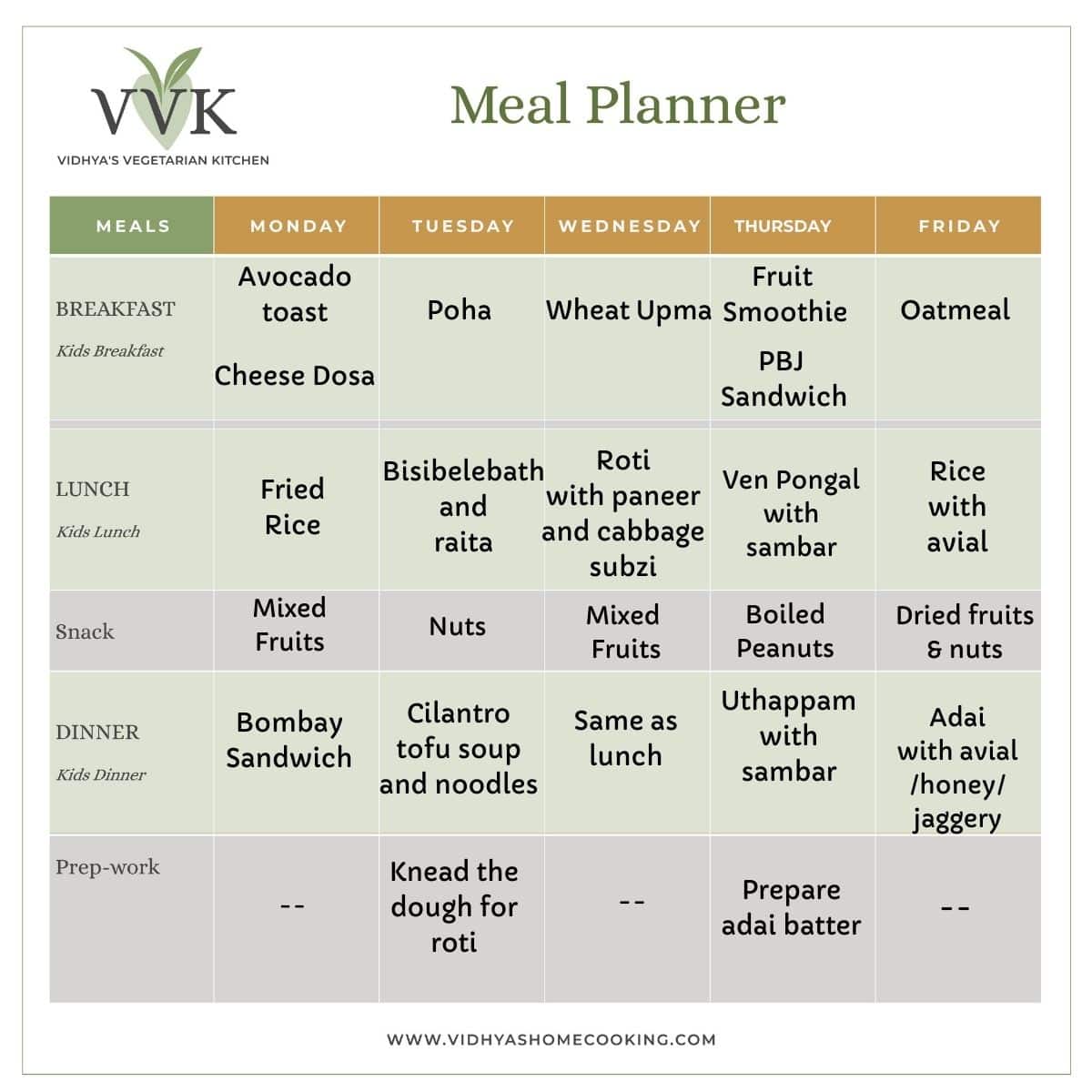 Prep-work
Make sure you chop the veggies for fried rice, bisibelebath, cabbage curry, and sambar. You can chop and freeze them also.
Prepare the idli-dosa batter.
Boil the beets and potatoes for Bombay sandwich
Knead the dough for roti the day before.
Monday Menu
Tuesday Menu
Breakfast – Vegetable poha
Lunch – Bisibelebath with raita
Dinner – Cilantro tofu soup (recipe not in the blog, will share soon) and noodles
Wednesday Menu
Breakfast – Wheat upma. I will be experimenting with this recipe in IP, and I will share it soon. 
Lunch – Roti with paneer curry(I am trying a new one, share the recipe soon) and cabbage sabzi.
Dinner – Same as lunch
Thursday Menu
Friday Menu
Breakfast – Oatmeal
Lunch – Rice with avial (I am planning to make a vegan one, I will share that recipe soon)
Dinner – Adai with leftover avial or jaggery or honey
I hope this menu planner helps, and you all can draw some inspiration. If you have any questions, please leave a comment below. I will share the daily updates on my Instagram and my FB group. So stay connected!
Stay Safe & Happy Cooking!
Vidhya