A weekly meal planner with veggie and bean-based curries and more! Of course, it's customizable! Breakfast, lunch, and dinner, my meal planner has it all!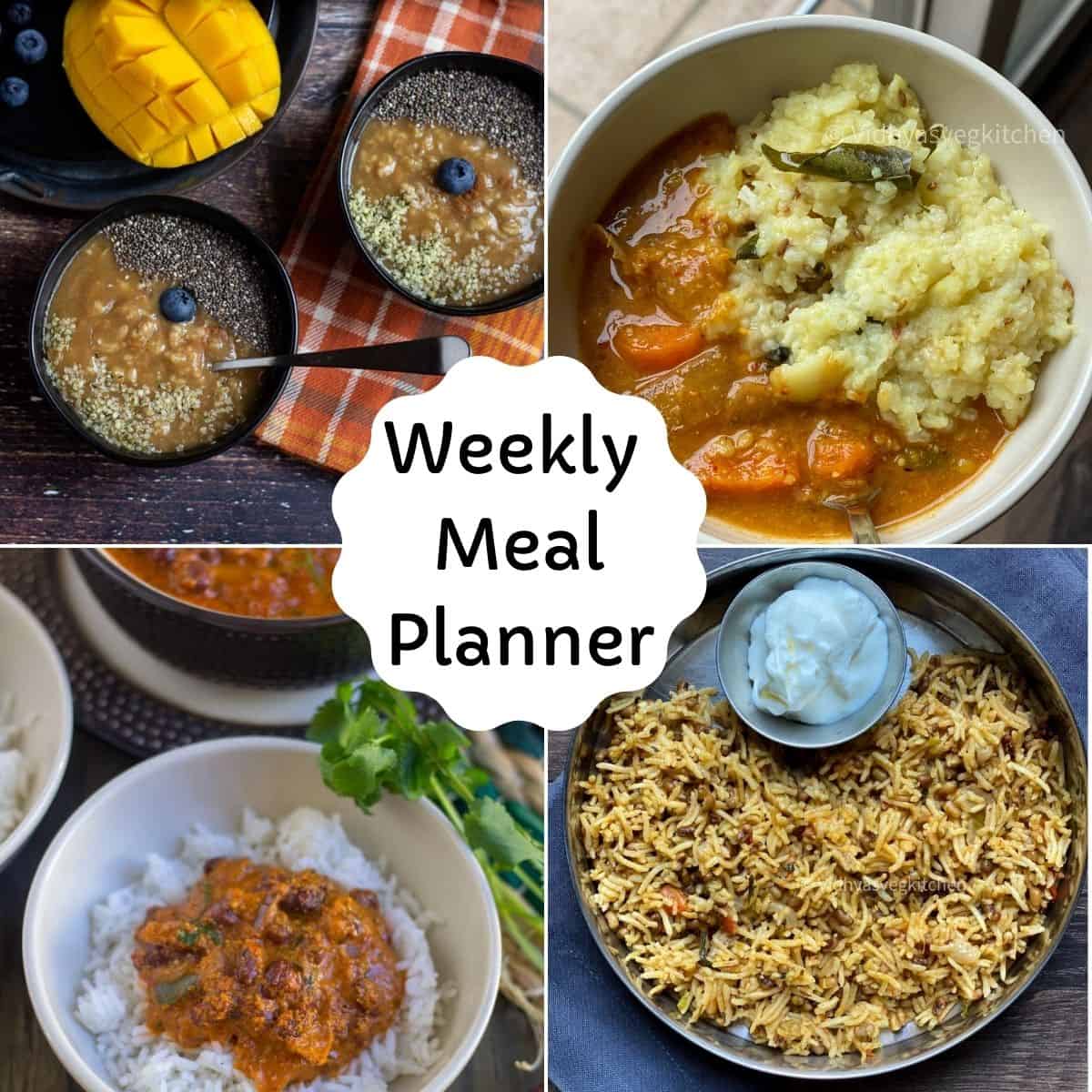 I am back with meal planners after a short break. It doesn't mean that I wasn't planning my meals. I was planning and writing it down in my notebook or on my magnetic weekly meal planner for the fridge. 
Are you new to meal planning and prepping or looking for new ideas?
Check out all my previous meal planners. I have been sharing some vegetarian meal planners for the past two years. I have shared over 35+ Indian vegetarian meal planners, and you can check them out all under the "meal planner" category. 
This week's meal planner.
This week it's all about curries. India is known for its curries, and every regional cuisine has unique and exciting curry recipes, which I will explore more in the coming weeks. Not all the curries are hard to make, and with prep work, you can make them quite easily. I have provided some of the alternative options as well.
As always, I haven't shared a few recipes on my blog. But eventually I will be sharing one by one. I will be sharing rough recipes on my Instagram. Follow me on my Instagram to see how I pack the lunch for kiddo every day, new recipes, and everyday meals. 
Prep-work
You can do the prep work and cook these dishes quickly on that particular day, or you can batch cook them over the weekend and freeze them too. I started cooking my Monday and Tuesday meals on Sunday, so I don't need to worry about them. Yes, I have the bottle gourd curry and aloo methi sitting in my fridge as I am writing this. :-) I plan my meals depending upon my work week and kiddo's classes.
Prepare the idli-dosa batter.
Boil the potatoes and let them cool and refrigerate.
Soak the beans. Drain and store or cook, cool and store them for the curry.
Soak and sprout the moth beans.
Chop the required vegetables.
Knead the roti dough in bulk and knead the day before.
Without any further ado, here is this week's meal planner. Please check the recipe links below.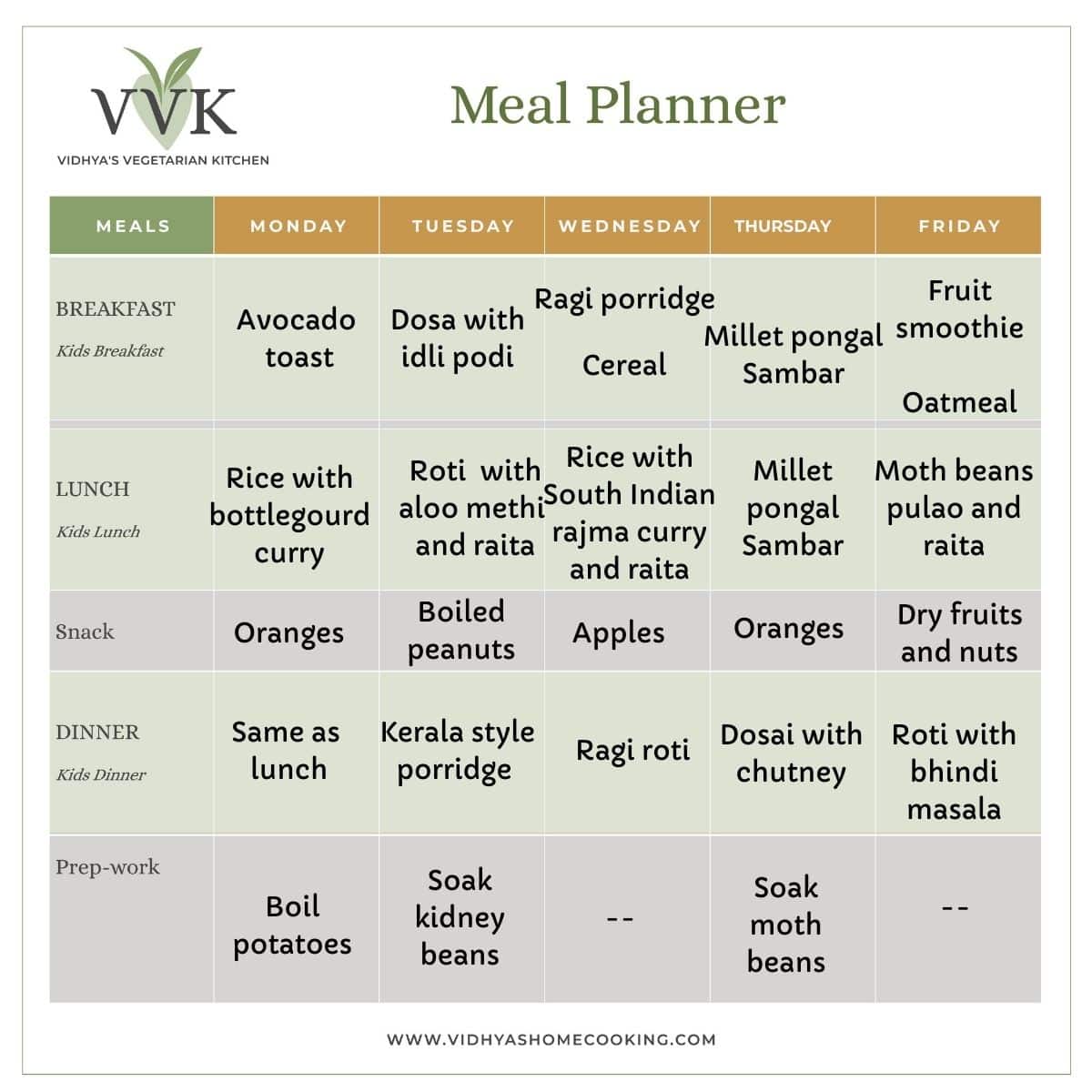 Monday Menu
Breakfast – Avocado toast
Lunch –  Rice with bottle gourd chana dal curry (You can also make any kootu)
Dinner – Same as lunch
Tuesday Menu
Breakfast – Dosai with podi
Lunch – Roti with aloo methi and raita. 
Dinner – Kerala-style porridge. (Kanchiyum payarum)
Wednesday Menu
Breakfast – Ragi porridge and cereal for the kiddo
Lunch – Rice with South Indian style rajma curry. (You can make rajma or white beans curry using canned kidney beans) 
Dinner – Ragi roti
Thursday Menu
Friday Menu
I hope this menu planner helps, and you all can draw some inspiration. If you have any questions, please leave a comment below. I will share the daily updates on my Instagram and my FB group. So stay connected!
Stay Safe & Happy Cooking!
Vidhya