Getting back to routine after a 4-day long weekend is difficult. But here is my simple semi-homemade meal planner that will help you to get back on track in your kitchen routine fast.
After posting 14 meal planners back to back, I took a break last week. It was the Thanksgiving long weekend here, and we were also traveling. I know how hard it is to get back to the routine after a vacation. But we don't have an option other than bouncing back and getting into the usual routine.
Here is my simple meal planner with semi-homemade meal options that will make the week a bit breezy. Also, as you can see from the planner, I am relying on a lot of leftovers. I love to cook everything from scratch; there is no doubt about it. But on weeks like these after vacation, I do opt for the semi-homemade recipes. It's much better than ordering an entire meal out.
Simple & Semi-Homemade:
Ok, now you may ask how and why am I saying this meal planner as simple and semi-homemade?
Now, as there isn't much prep-work involved for this week, let's dive into the meal planner and the recipes straight away.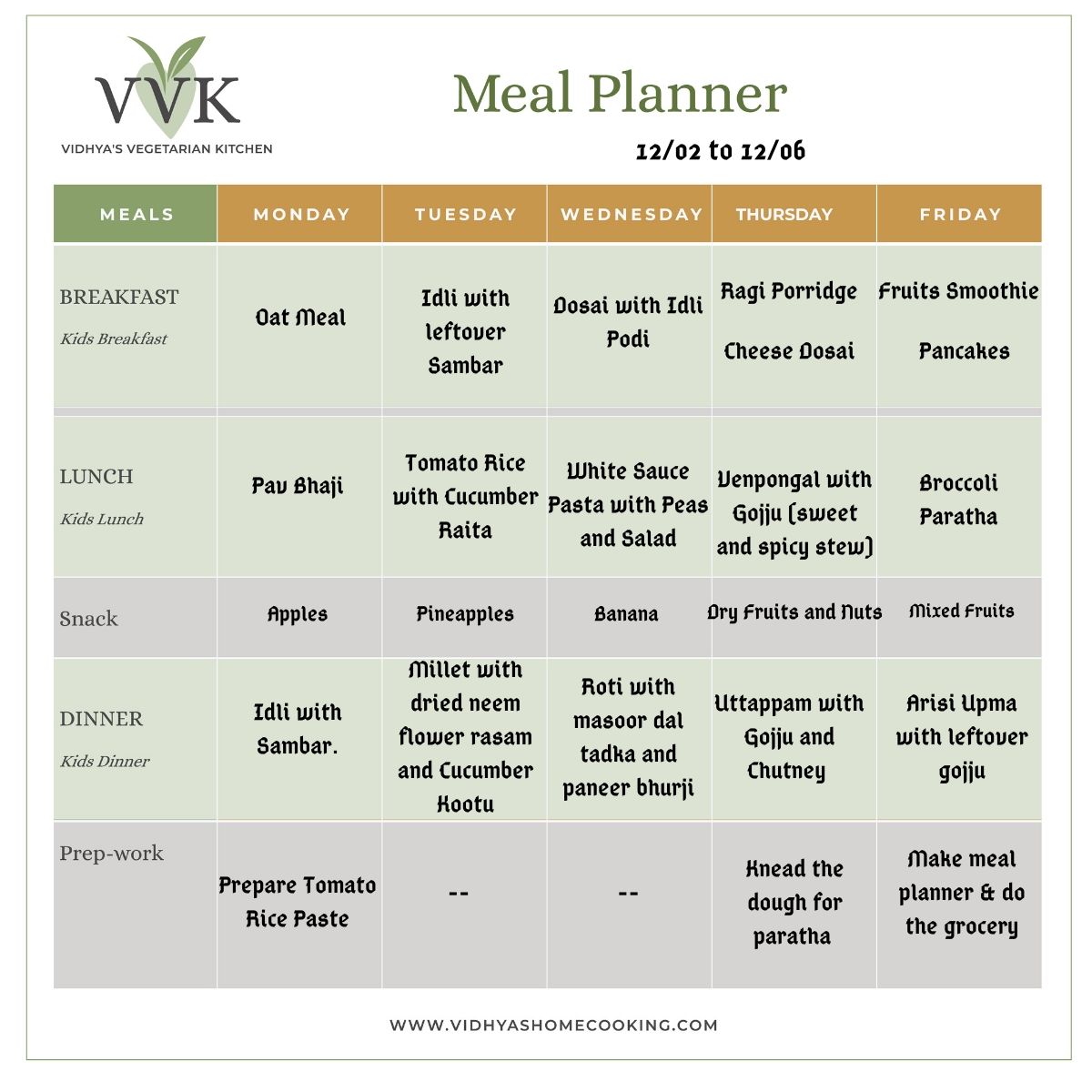 Meal Planning in Detail:
Monday:
Tuesday:
Wednesday:
Thursday:
Friday:
I hope this menu planner helps, and you all can draw some inspiration. If you have any questions, please leave a comment below. I will share the daily updates on my Instagram and my FB group. So stay connected!