Submitting this post for Blogging Marathon #43 – A 3 day marathon for 4 weeks
Blogging Marathon page for the other Blogging Marathoners doing BM#43
Adiperukku is all about variety rice. It would be better to use Kalki's words to describe the festival about how it was celebrated during chola kingdom. I am quoting it from ponniyin selvan's english translation. "The auspicious day meant that people in and around the lake were in the mood for celebration – and scores of people took advantage of the festive occasion, dressed in their best clothes and finery, dragging along sapparams made of delicate, ivory-white coconut fronds. Women wore fragrant blossoms of jasmine,mullai, thaazhambu, sevvandhi, iruvatchi and shenbagam, spreading their sweet scent around. Of food, there was in plenty, in the form of delicious kootanchoru, a mixture of rice and various condiments. Some strolled along the banks, having ladled their food into cups fashioned from kamugu; other, slightly more adventurous sightseers walked right up to where the Vadavaaru poured into the lake, and ate their food, watching the sight. Children threw their used kamugu cups into the canals; they watched the flimsy containers tumble and rush through the choppy and clapped their hands with glee."
We saw a sweet dish yesterday and today is gonna be puliodarai or tamarind rice. I am always up for traditional food. But as a busy mom, I am up for twist in the traditional food. Preparing the gojju on a weekday morning is pretty difficult for me as I have pack our lunches by 7:15AM and start to work by 7:45AM. So this instant puliodarai helps me to make the traditional puliodarai in lesser time. And I do the same on adiperukku also, if I missed to make the gojju the previous day. So here is the recipe.
Ingredients:
Oil (Preferably gingelly oil, but you can use other oil too) – 3 tbsps
Mustard seeds – 2 tsps
Urad dhal – 1 tsp
Channa dhal – 2 tsps
Red chillies – 5-6 (This is the only source of spice, so vary according to your taste)
Heeng – 1 tsp
Turmeric powder – 1/2 tsp
Methi powder – 1 tsp (This is the key ingredient)
Peanuts – 2 tbsps
Curry leaves – 1 strand
Salt – 2 tsps (adjust according to taste)
Jaggery – small piece
Tamarind water – 1 cup of juice extracted from gooseberry sized tamarind or dilute 2 tsps of tamarind paste in 1 cup of water.
Cooked rice – 1 cup
Steps:
Heat a heavy bottomed vessel or kadai and add oil.
Once the oil is hot add mustard seeds, urad dhal and channa dhal.
As they start to splutter, add heeng, and red chillies.
Saute it for a minutes and then add the peanuts.
Let it fry for a minute and then add the tamarind water.
Now add salt, turmeric powder, jaggery and curry leaves.
Let it simmer for about 5-7 minutes till the raw taste of tamarind goes away.
By now the tamarind paste will be boiling well. Add methi powder and it boil for 2 minutes and thats it. Turn off the heat.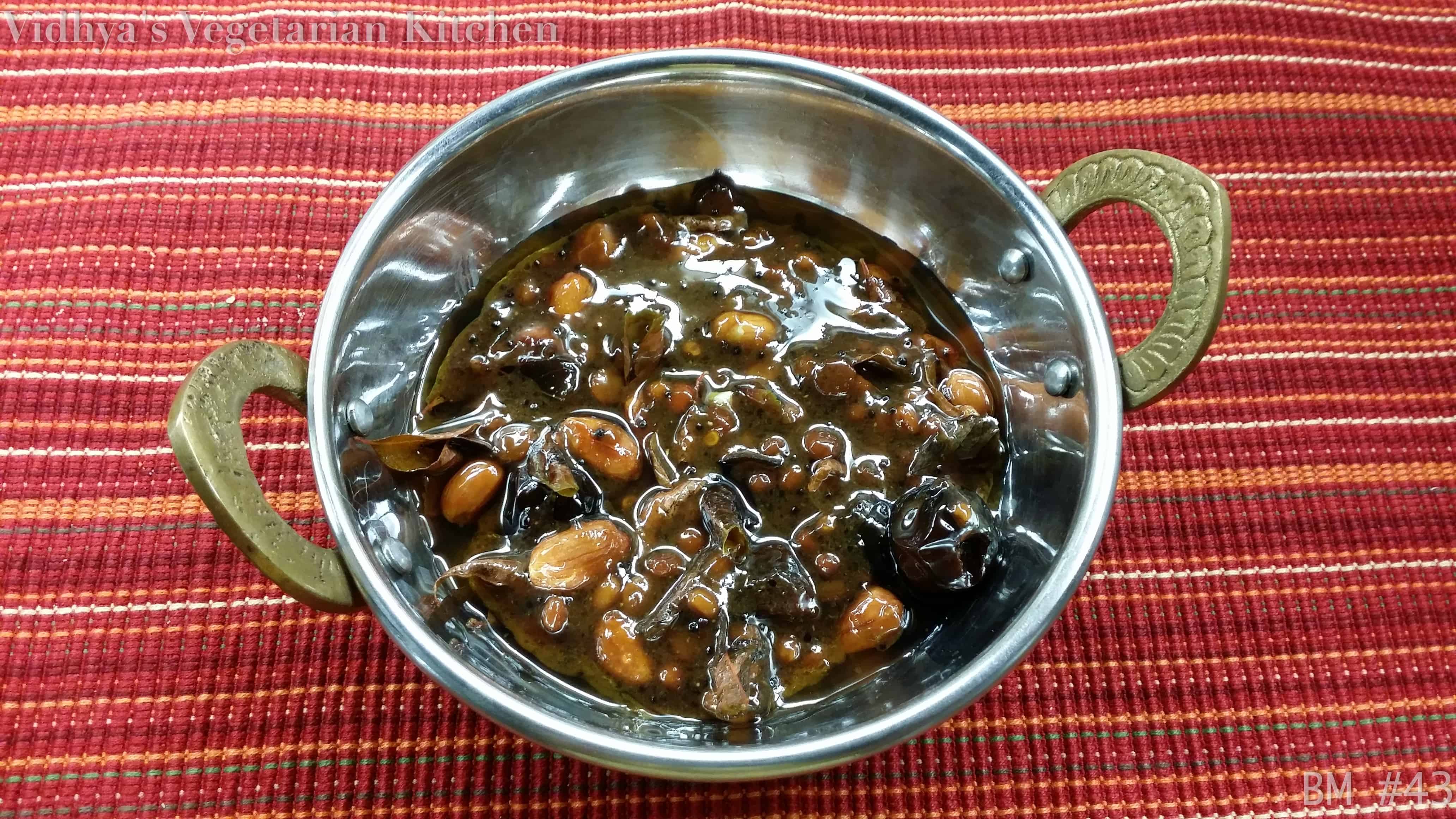 Puliodarai gojju is ready. No need to grind masala for this instant puliodarai. Now mix this required gojju with the rice and if its little spicy add gingelly oil or ghee and serve hot with papad.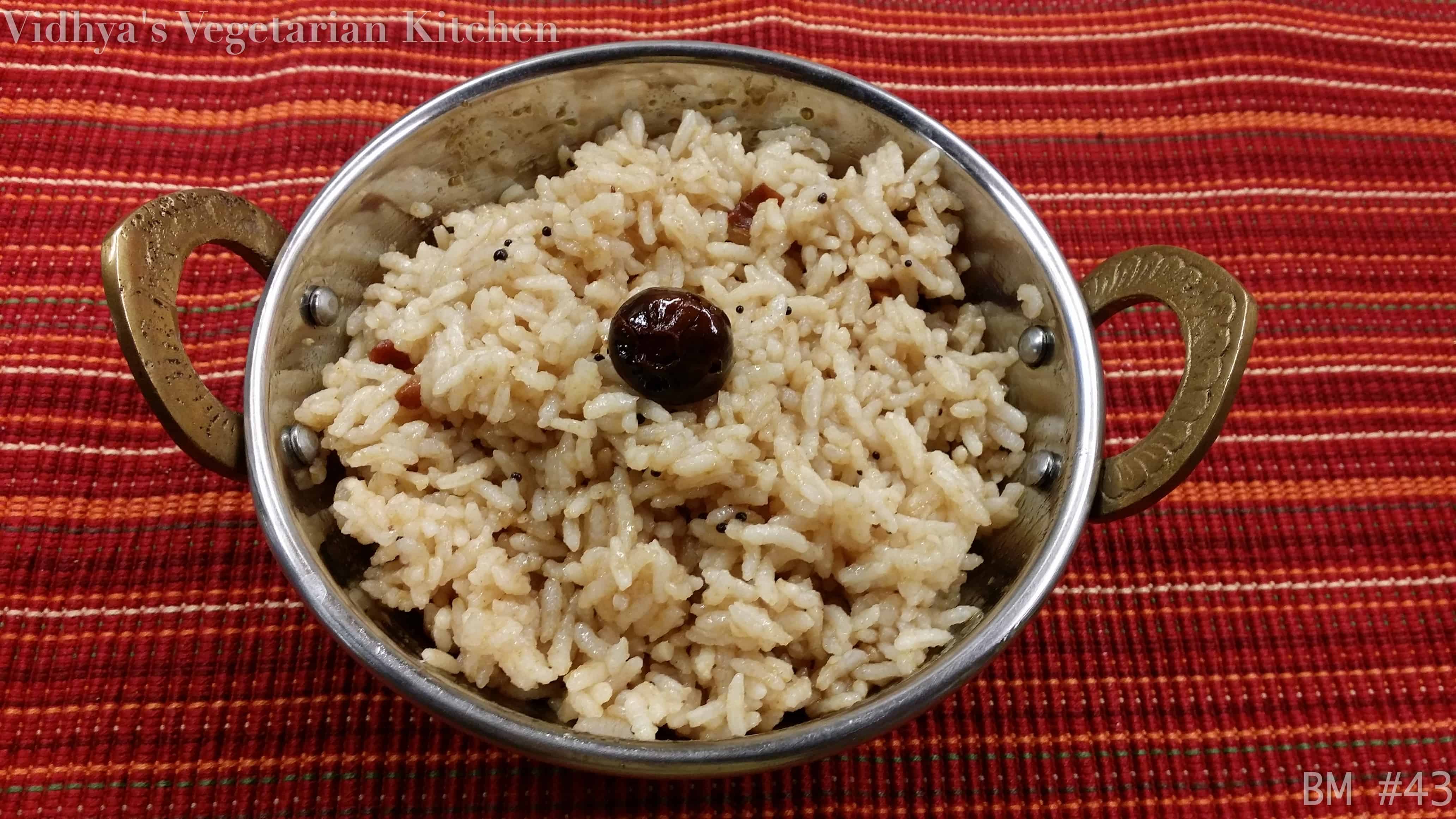 One thing is for sure, you can taste the best puliodarai at any Perumal (Lord Venkateshwara) temple. Amazing puliodarais :-)