Ennai katharikai or Stuffed Brinjal is a spicy dry curry and its my favorite curry. Brinjal is my favorite veggie and I love brinjal in this form. Given the choice of brinjal recipes, I would always prefer this. It is the best combo for Avial or Mor kuzhambu. Usually I prepare this during weekend as this recipe required more time. But no pain no gain.. :-) Its worth the time. I won't say it is a difficult process but its time consuming.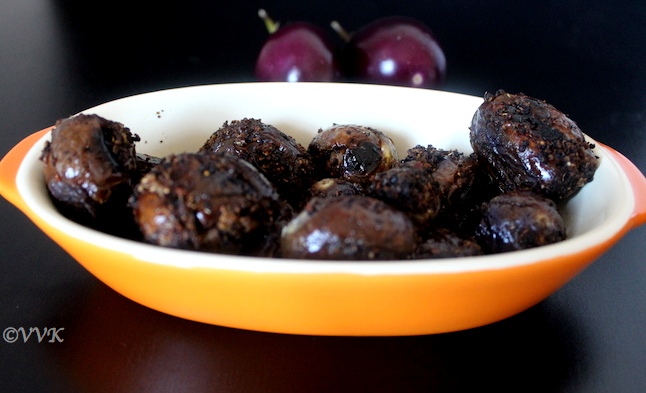 Basically ennai katharikai is a four step process
Preparing the stuffing, the ennai katharikai podi
Preparing the brinjals
Fill the Stuffing
Cooking the brinjals
Now let me explain this step by step,
1. Preparing the stuffing, the ennai katharikai podi
Ingredients:
Dhaniya / Coriander seeds – 3 tbsps
Channa Dhal / Kadalai paruppu – 1 tbsp
Urad Dhal / Ulutham paruppu – 1 tbsp
Hing – 1 tsp
Coconut – ¼ cup
Dried red chillies – 5 (as per your taste)
Salt – as required
Steps:
Dry roast all the ingredients one by one without adding any oil.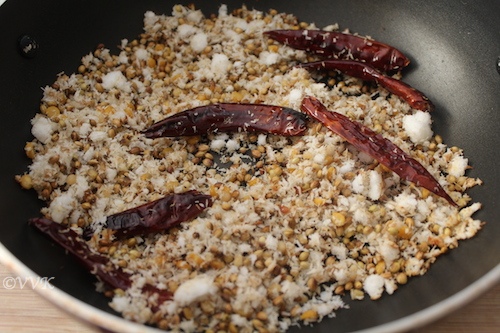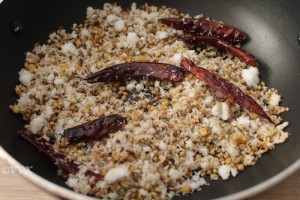 Dry grind them and add the required salt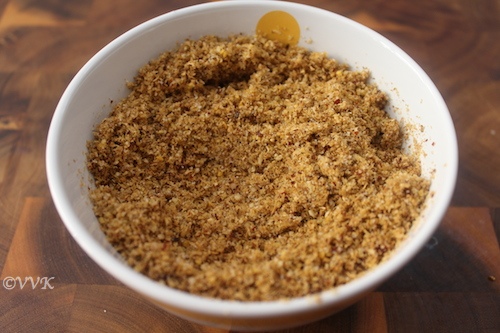 2. Preparing the brinjals:
Tender and small brinjals are the best for this recipe. The stuffing recipe that I gave above will fill 15-20 small brinjals. If there is excess powder, I just add it to the curry itself. The fried podi tastes really good too. :-)
Remove the stems from the brinjal and slit ¾ vertically. Basically make a ¾ cross so that the filling can be stuffed.
After this process, wash them and make sure its worm free. Brinjal like cauliflower has worms sometimes.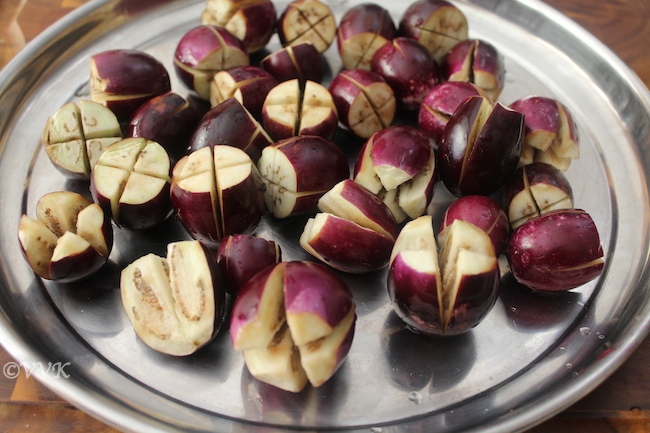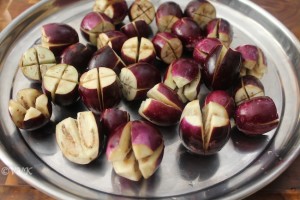 3. Fill the stuffing:
You need approximately 1 tbsp of the stuffing powder for each brinjal. Adjust the measurement according to the size of the brinjal.
Fill the powder into all the brinjals.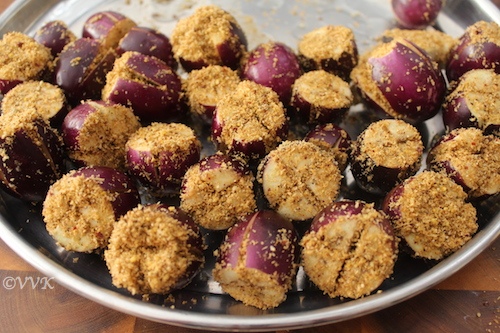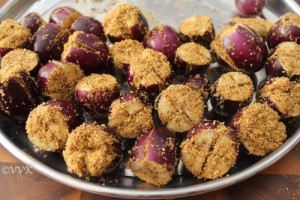 4. The final cooking process:
Ingredients:
Oil :3 to 4 tbsps
Mustard seeds : 2 tsps
Urad dhal : 2 tsps
Channa dhal – 2 tsps
A pinch of hing.
1 strand of curry leaves.
Stuffed brinjals from the above process.
4 tbsps of water.
Steps:
Heat the kadai and add 3 tbps of oil.
Once the oil is hot add mustard seeds, urad dhal and channa dhal.
As they start spluttering, add hing and curry leaves.
Saute for half a minute and now add the stuffed brinjals. Add the excess powder on top.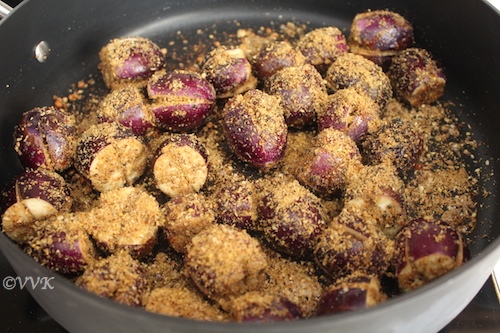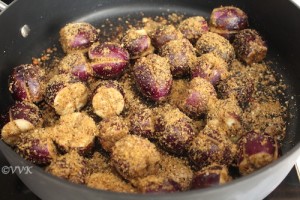 Just sprinkle the water on top of the brinjals and cover the kadai with lid and let it cook for 5-6 minutes. Make sure its not over cooked.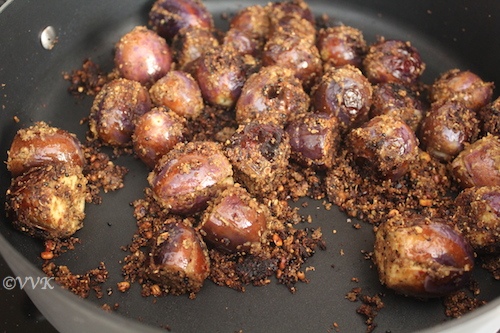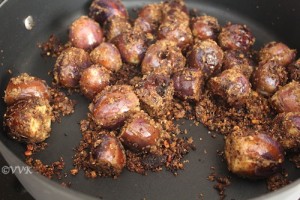 Now lower the heat and cook to make sure all the water is absorbed.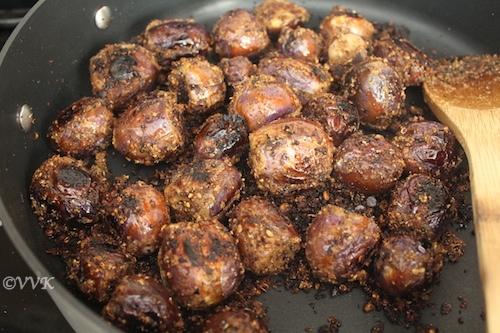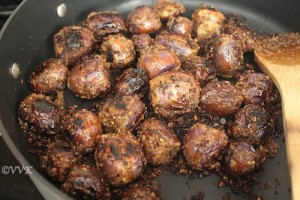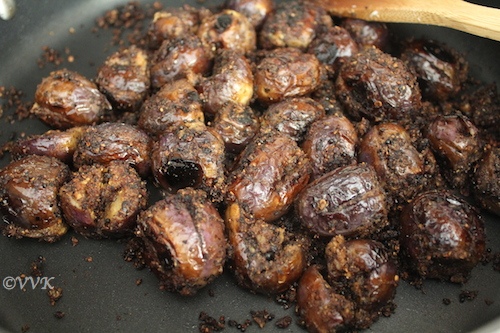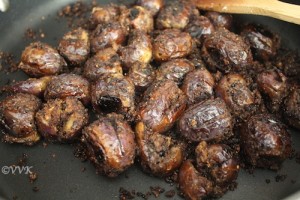 While turning the brinjals be careful not to break them apart. Cook till it gets roasted. This may take up to 12-15 minutes to get a nice crust.
That's it. Ennai Kathirikai is ready. Serve it with Mor Kuzhambu or Avial or Rasam.