This recipe of mine got published on
Salis Online Magazine
 couple of months back. Finally got a chance to post it here.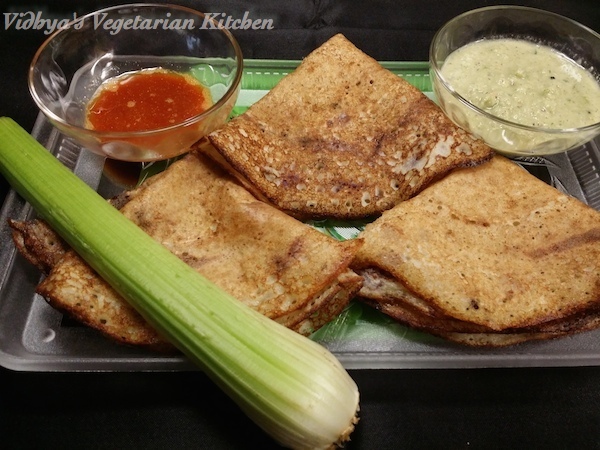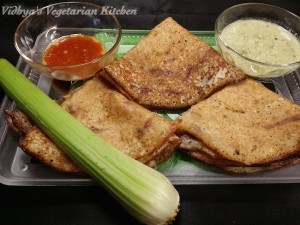 Celery is a crunchy and low calorie vegetable loaded with dietary fiber, vitamins and anti-oxidants. It has a strong flavor which makes it difficult to consume it raw. This simple dosa recipe uses celery puree along with onions, cumin seeds and pepper which balances the strong flavor of celery and makes it delectable.
 Ingredients:
 Dosa Batter – 4 cups
 Celery – 10 stalks
 Half of one medium sized onion
 Cumin seeds – 2 tsps
 Pepper corns – 1 tsp
 Salt – 1 tsp (adjust according to your taste)
 Oil – for preparing dosa.
 Steps:
 Boil the 5 cups of water and meanwhile you can do the chopping.
 Clean the Celery stalks and chop them into small cubes.
 Chop the onion finely.
 Once the water starts to boil, add the chopped celery cubes and let it cook for 4-5 minutes. (This blanching process makes the celery soft and easy to grind.)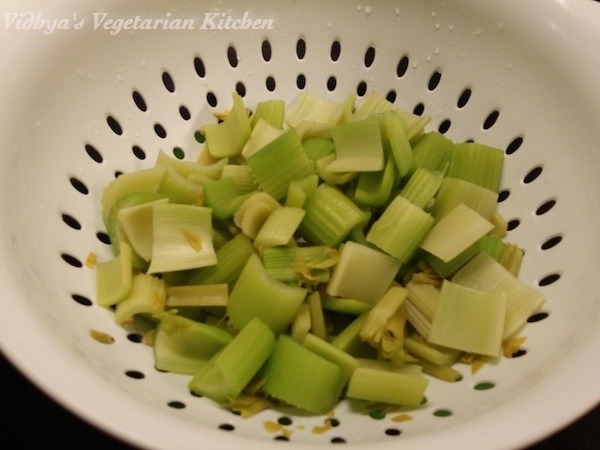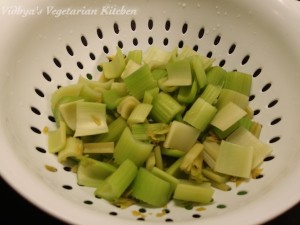 Let the celery cool and grind them into fine puree.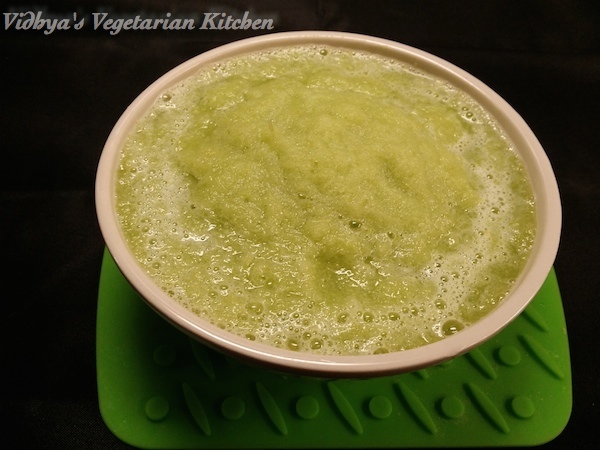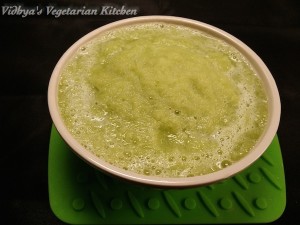 Add the celery puree, chopped onions, cumin seeds and pepper corns to the batter and mix well.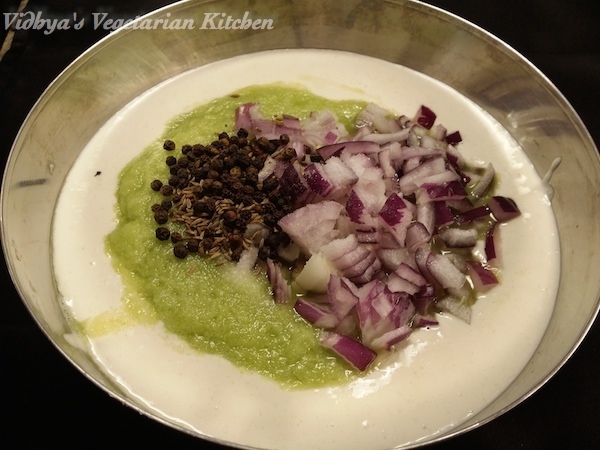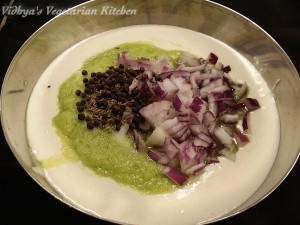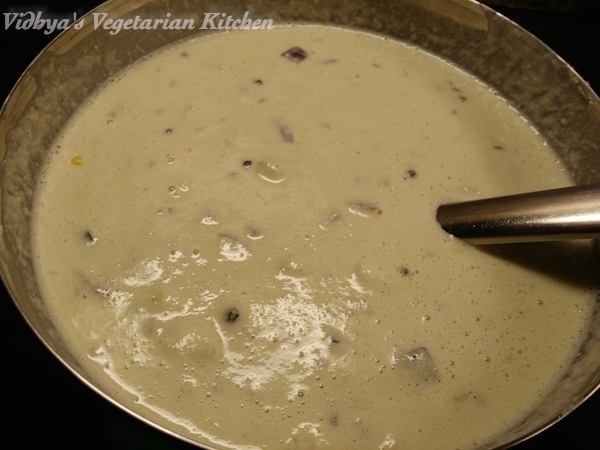 Heat the tawa and spread one ladle full of batter and spread it nicely. (More you spread more crispy the dosa)
 Apply oil around the edge and let it cook for a minute.
 Now flip the dosa and let it cook for a minute.
 That's it, yummy and healthy and crispy celery dosa is ready.
 Serve hot with chutney or sambar.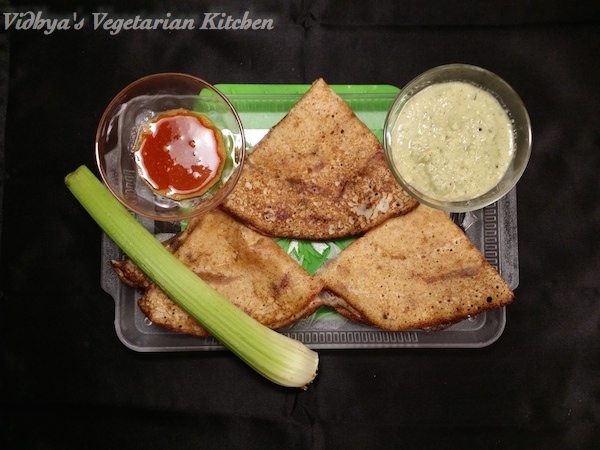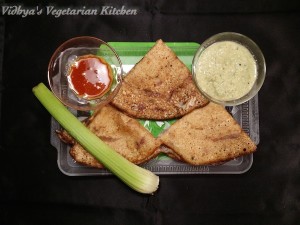 Variations:
 As I got used to the taste of celery, I went with 10 stalks. You can try with 5 or 6.
 If you are serving for kids, instead of pepper corns you can add pepper powder too and sprinkle some cheese on top. Kids would love celery cheese dosa.