Make full use of the seasonal produce zucchini! From starter to dessert to mains, check out my eleven delicious and healthy zucchini recipes.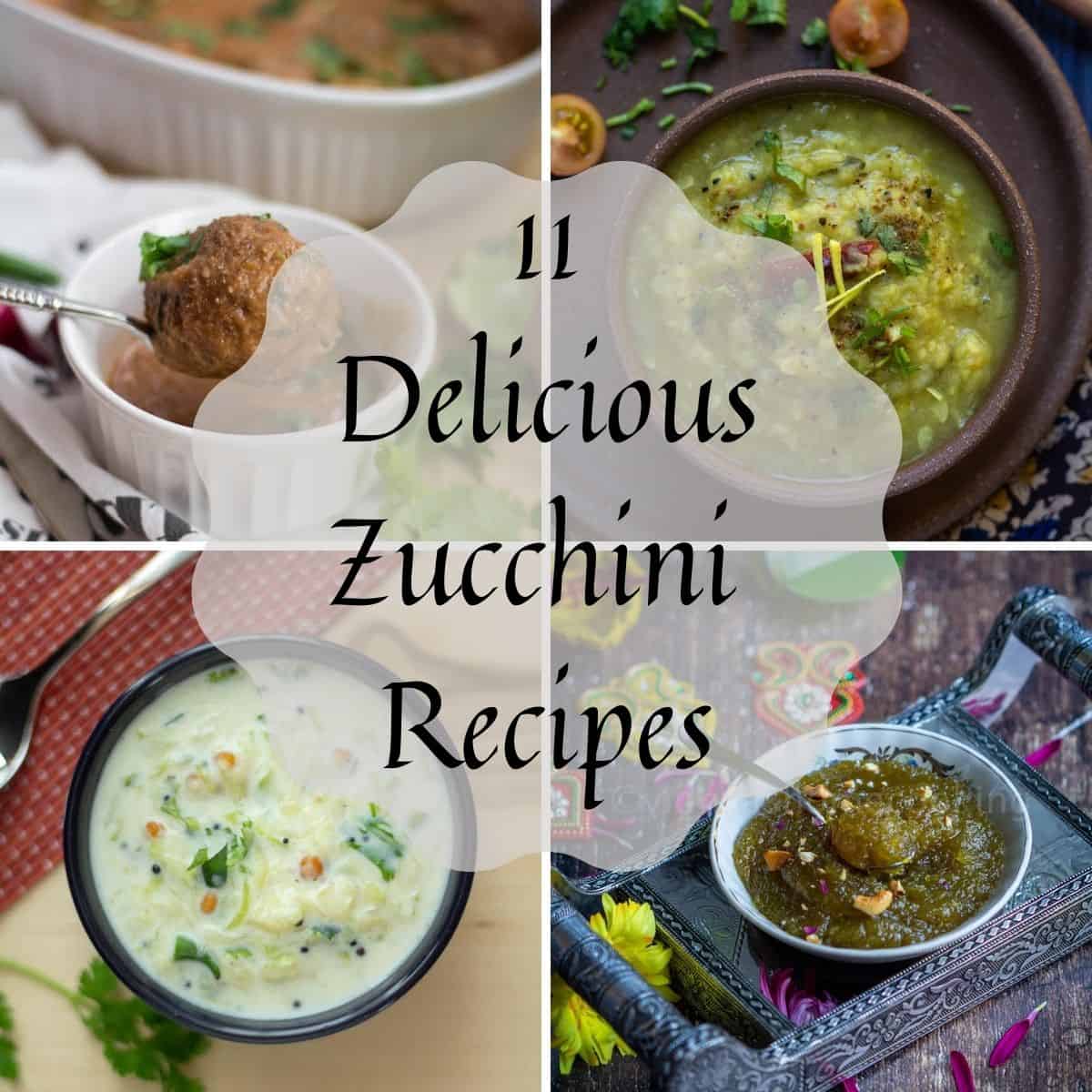 When I think of summer, I think of summer squash (Zucchini/Courgette). Do you love zucchini like me and are eager to enjoy the homegrown fresh produce? Then you are in the right place.
Vegetarian recipes with zucchini
Do not reserve zucchini just for salads and roasts. You wouldn't believe it if I said that there are so many Indian recipes that will taste great with zucchini. You can make pakoras (deep-fried zucchini fritters), kofta (zucchini balls), zucchini rice, zucchini dal, zucchini raita, and even zucchini halwa.
I challenged myself to make an entire meal with zucchini, from starters to desserts. So here is my zucchini platter post. Check it out! I have also talked about its nutritional value and some interesting facts there. (here is one -did you know zucchini is a fruit and not a vegetable?)
Frequently asked questions about zucchini
How to pick/harvest zucchini?
I pick small ( 5 to 6 inches) and firm zucchini without any deep cuts or breaks. I usually harvest them when they are firm and plump and about 5 to 6 inches. Sometimes I let them grow big, and I use the large zucchinis for chutneys and Indian curries. You can use them for bread too. (I will share the zucchini bread recipe soon)


How to store zucchini?
I usually store them in the refrigerator, and I have stored them for up to one week without any issues. As zucchinis are easy to chop, I clean and chop them when required. But I have stored chopped zucchini for up to two days in the refrigerator. I have never tried freezing zucchini.


Is it necessary to peel zucchini?
The zucchini skin contains all the nutrients, and the small zucchini skin is soft, and they are perfectly edible. But there are some considerations. If the zucchinis are homegrown, I don't peel the skin. For large zucchinis, be it homegrown or store-bought, I peel the skin.
If it's store-bought, I first check if the skin contains wax. Yes, zucchinis are waxed for longer shelf life, and that also makes zucchini shiny. If I buy zucchini from the store, I slightly scrape the zucchini skin with a knife, and if I see a thin coating of the wax, I peel the skin.

Now without any further ado, I am excited to share the top 11 delicious vegetarian zucchini recipes to make you fall in love with this veggie all over again!
11 easy and delicious zucchini recipes
Zucchini Pakoda | Pakora | Indian Style Zucchini Fritters
Delicious deep-fried Indian style zucchini fritters are popularly known as zucchini pakoda or pakora. Enjoy your tea/coffee time with this simple and easy to make zucchini pakoda. 
Check out this recipe
Air Fryer Zucchini Fries | Crispy & Healthy Vegan Zucchini Fries
Crispy, healthy, gluten-free, and eggless zucchini fries made in air-fryer. Zucchini fries with minimal ingredients and oil.
Check out this recipe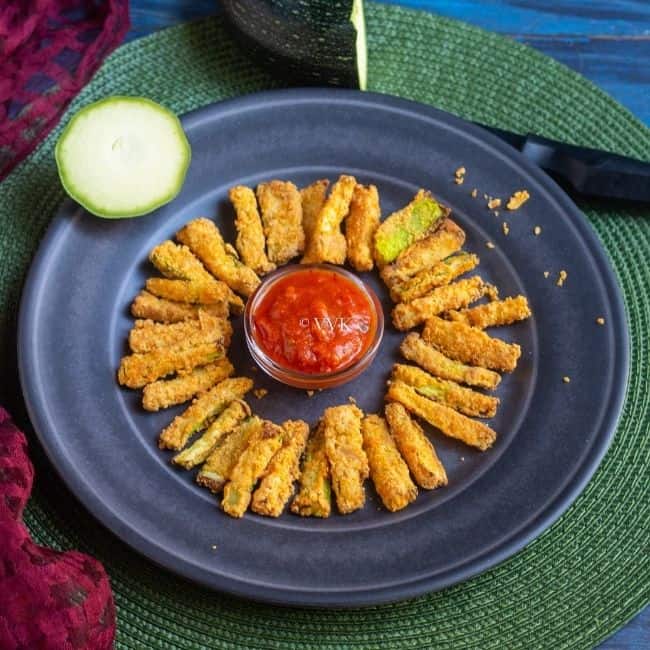 Vegetarian Zucchini Chili | Instant Pot Vegetarian Chili
Delicious and comforting vegetarian chili with zucchini made in Instant Pot! Check out my "Saute, Dump and Go" vegetarian chili recipe with detailed step-wise pictures.
Check out this recipe
Sweet and Spicy Szechuan Zucchini Noodles | Szechwan Zoodles
A low-carb sweet & spicy Szechuan noodles made with zucchini noodles. Making zucchini noodles with a julienne peeler and the Szechuan noodles is quite easy!
Check out this recipe
Zucchini Thepla
Zucchini thepla – a delicious flatbread from the Gujarati cuisine made with whole wheat flour and amaranth flour with fresh zucchini.
Check out this recipe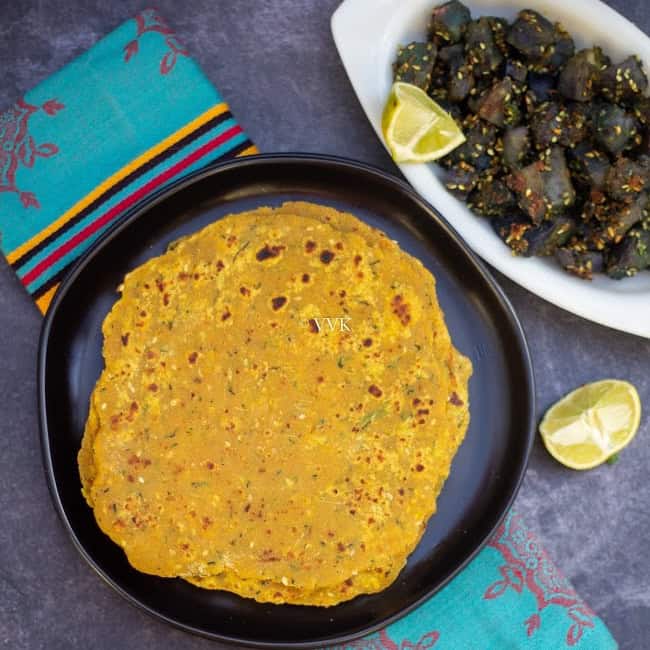 Zucchini Rice | Indian Style Zucchini Baath
A delicious rice recipe prepared with the versatile vegetable zucchini with a tad bit of spiciness and loads of flavor coming from vaangi baath powder, garam masala, and sambar powder.
Check out this recipe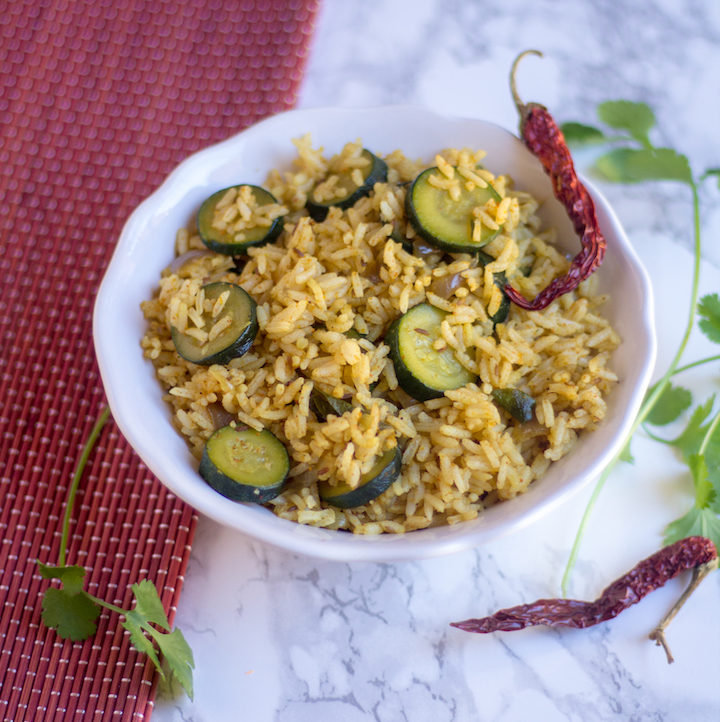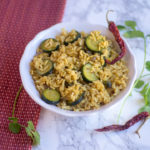 Vegan Cream of Zucchini Soup | Instant Pot Zucchini Soup
Enjoy this delicious and comforting cream of zucchini soup made in Instant Pot. A simple dump and go Instant Pot soup recipe. Vegan and gluten-free as well!
Check out this recipe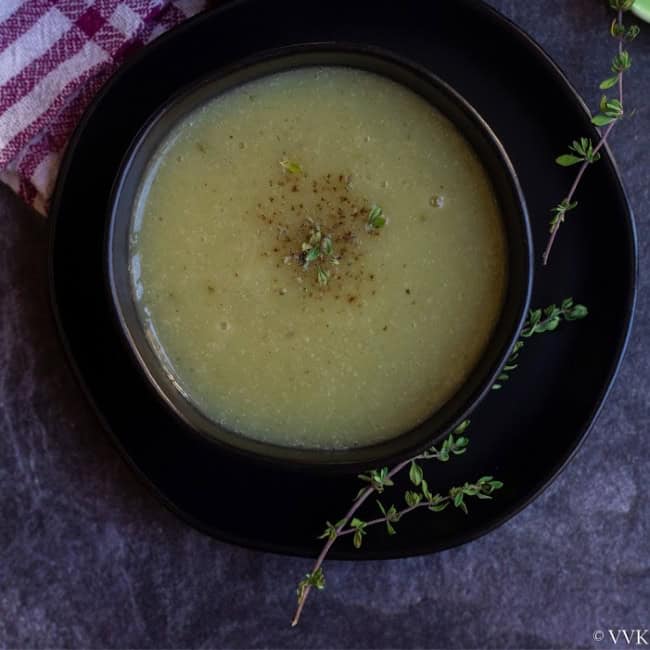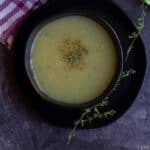 Zucchini Raita
A simple Indian style yogurt relish/dip/sauce prepared with grated zucchini. A perfect side for rice and Indian bread.
Check out this recipe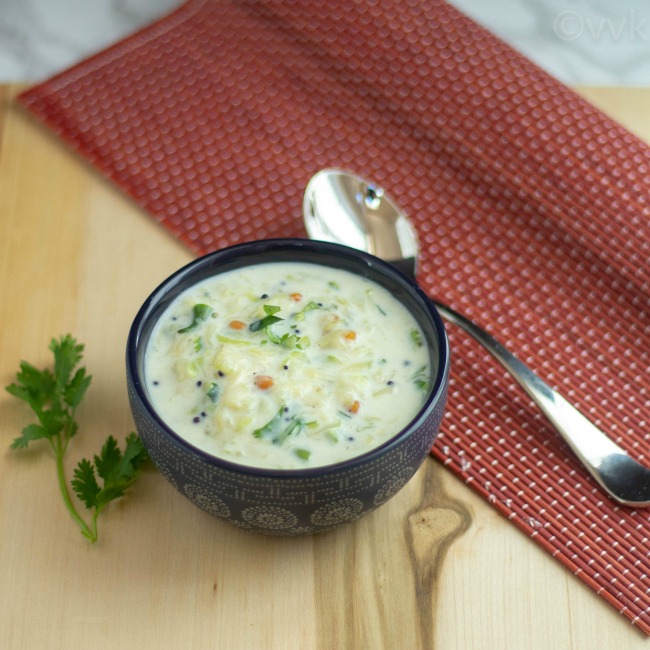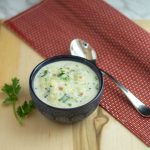 Vegan Zucchini Kofta Curry
Delicious and soft melt-in-mouth zucchini koftas (Indian style fried zucchini chickpea dumplings or the vegetarian meatballs) in a creamy tomato gravy – Vegan Zucchini Kofta Curry.
Check out this recipe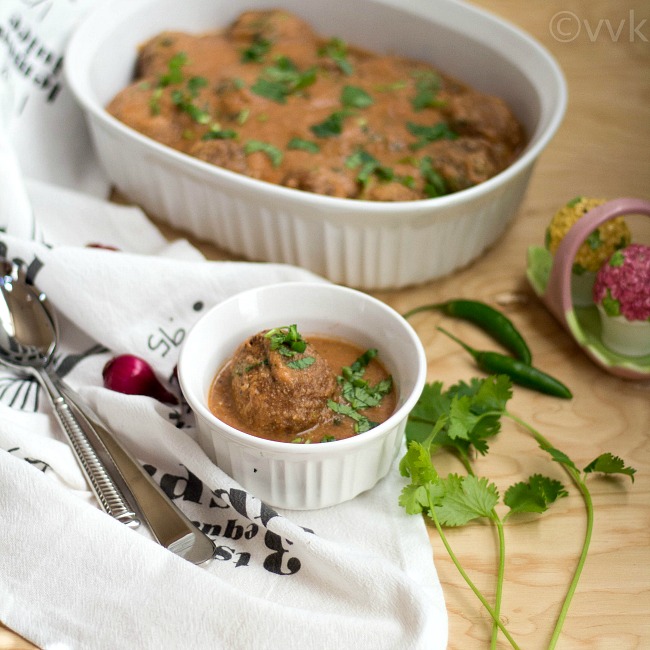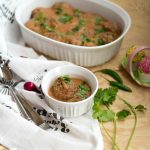 Zucchini Dal | Instant Pot Zucchini Stew With Frozen Moong Dal
A simple Indian dal recipe with zucchini and frozen cooked moong dal made in Instant Pot. Call it kootu or stew or dal, it's a perfect weeknight meal.
Check out this recipe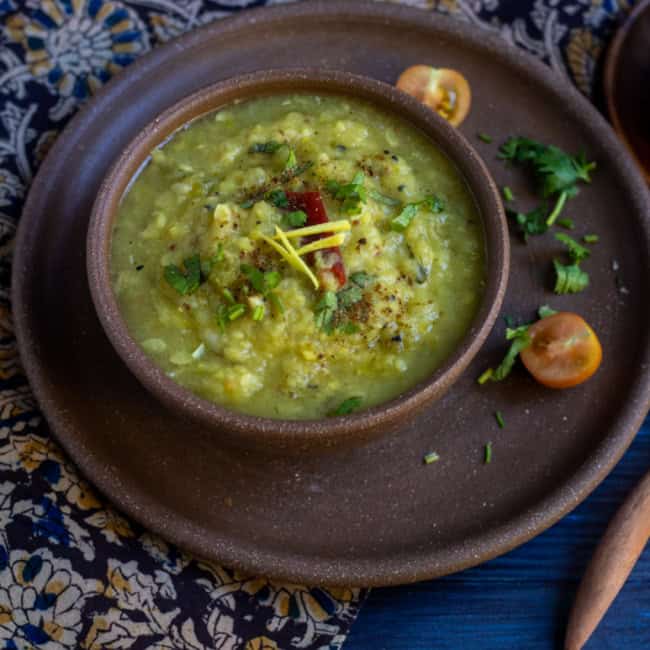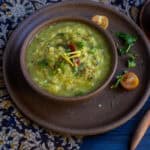 Instant Pot Zucchini Halwa
Delicious and simple zucchini halwa made in Instant Pot! This warm and comforting halwa flavored with cardamom is a perfect dessert for any occasion.
Check out this recipe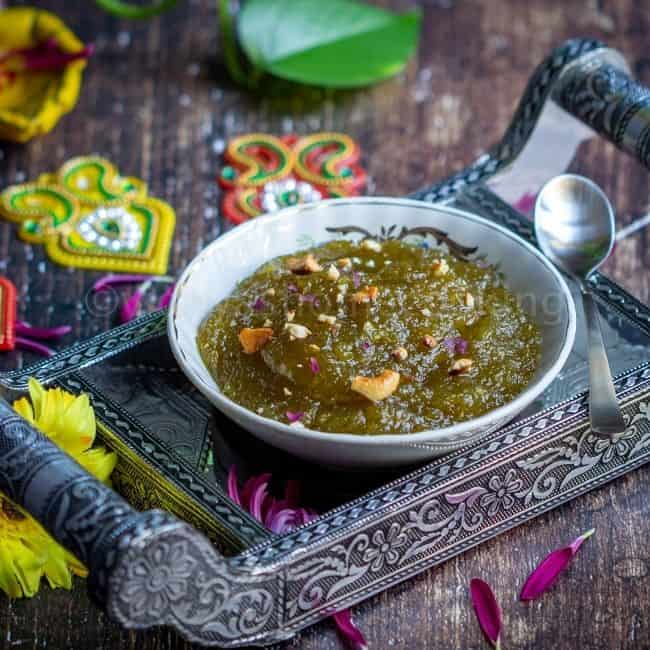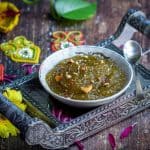 Enjoying these zucchini recipes? You will love these, too:
Have you made one of these recipes?
If you try any of these zucchini recipes, please don't forget to comment and rate the particular recipe. Also, please share your pics on Pinterest, Facebook, Instagram, YouTube, or Twitter – I will be delighted to see your results! Join my Facebook Group for more gardening and recipe updates, and you can also sign-up for my newsletter for weekly updates!