Can you make an entire meal with zucchini? Why not? And that's what I have for you today – Zucchini platter! Right from appetizer to condiment to entree to dessert, everything made with zucchini.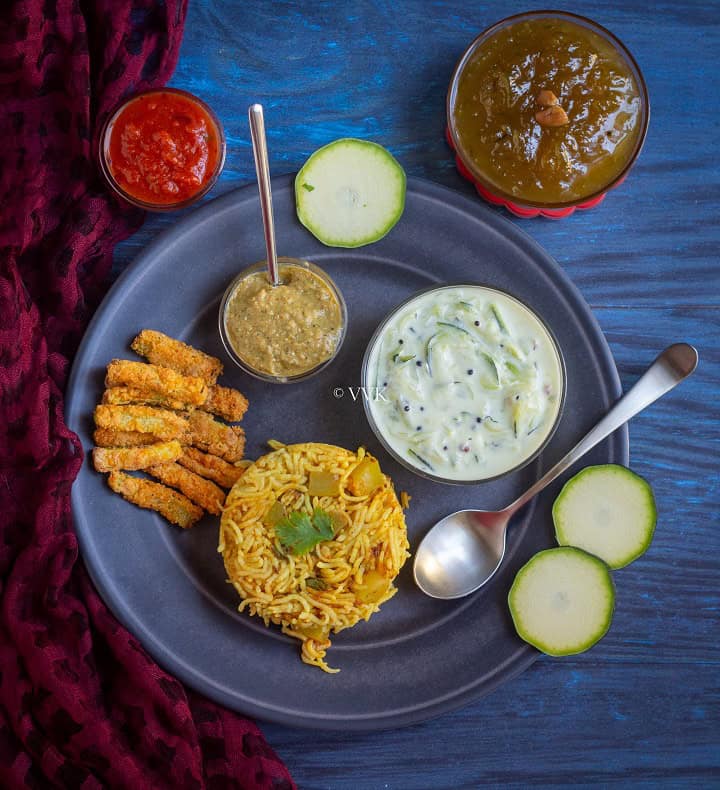 I have been posting grain-based platters recently like recipes with quinoa, flattened rice/aval, ragi flour, and rolled oats. And today, I picked a vegetable as my ingredient, and it is zucchini.
If you are reading my blog or following me on Instagram, by now, you would have known about my bountiful zucchini harvest. I couldn't share the zucchini much with our friends, so I ended making quite a lot of recipes with zucchini. I shared a few on the blog, and I still have to share some.
Zucchini
Zucchini call it as summer squash or courgette, is one of my favorite vegetables and one of the vegetables that you can grow easily in the backyard. The surprising fact is that botanically zucchini is a fruit, but we treat it like a vegetable in the culinary context.
Even though it looks like a cucumber, you can't eat it raw like cucumber. You need to saute it slightly or blanch it atleast. It is perfect for grilling and roasting.
One medium-sized zucchini 200grams has approx 35 calories. You can check the nutritional profile online. And because of its low-calorie profile, it is considered a keto vegetable, and zucchini noodles or zoodles are quite famous for that reason.
My Zucchini Platter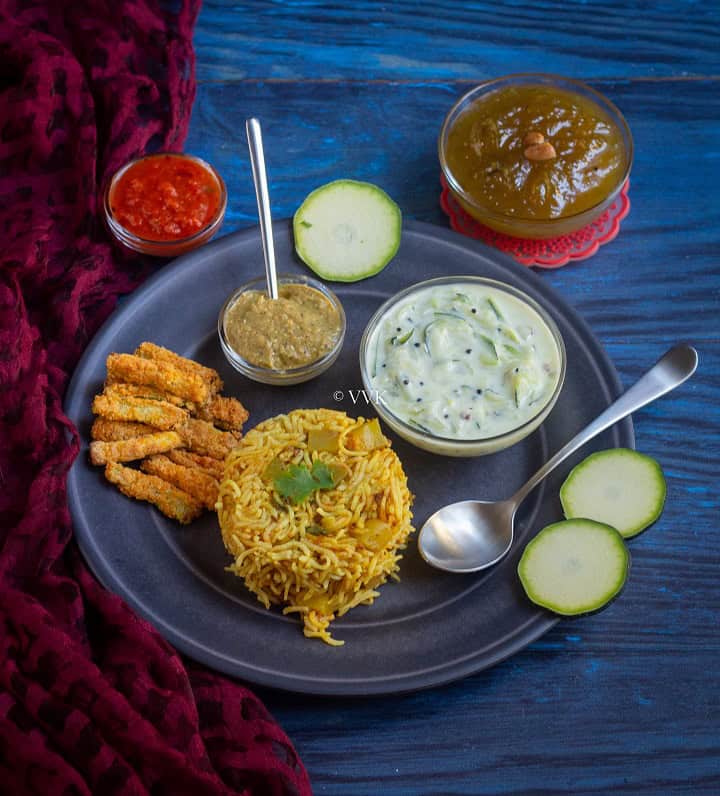 Initially, I was not planning on making this platter. I was planning to make zucchini rice and raita for our everyday meal, and that's when the thought of a zucchini platter hit me. So I decided to make some appetizer and dessert with zucchini as well.
Instead of pakora, I decided to make some zucchini fries that I have testing for quite some time now. I also made some halwa. Then I had some zucchini pith, so I decided to make some chutney with hemp seeds. Yes, it's zucchini chutney with hemp seeds.
Simple recipes with zucchini
I have zucchini fries, zucchini chutney, zucchini rice, zucchini raita, and zucchini halwa on my platter. I am yet to share the chutney and halwa. But please find the links for the other recipes below.
Appetizer | Fries
Air Fryer Zucchini Fries | Crispy & Healthy Vegan Zucchini Fries
Crispy, healthy, gluten-free, and eggless zucchini fries made in air-fryer. Zucchini fries with minimal ingredients and oil.
Check out this recipe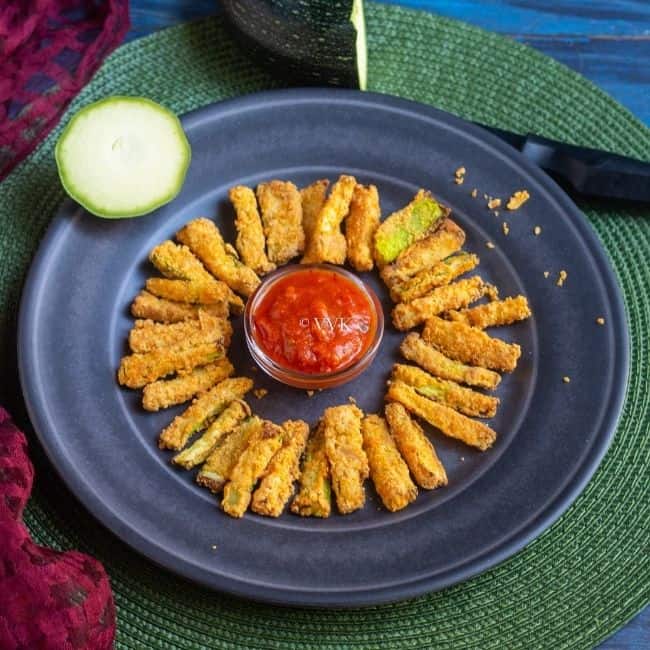 Condiment | Zucchini chutney
It's a simple chutney with zucchini pith and zucchini with cilantro, curry leaves, and mint. I also added some hemp seeds, and it was so good. You can serve it with idli, dosa, or rice or use it as a dip as well.
Entree | Zucchini rice
Zucchini Rice | Indian Style Zucchini Baath
A delicious rice recipe prepared with the versatile vegetable zucchini with a tad bit of spiciness and loads of flavor coming from vaangi baath powder, garam masala, and sambar powder.
Check out this recipe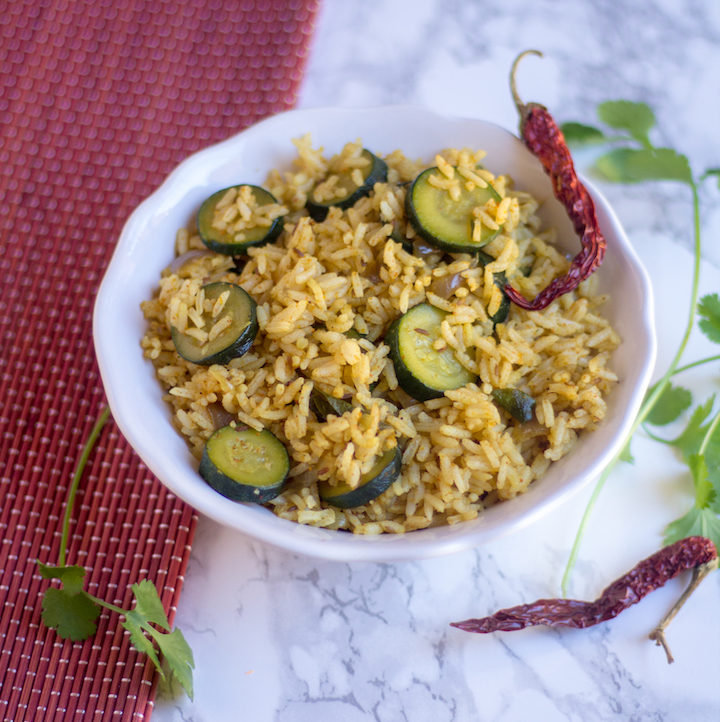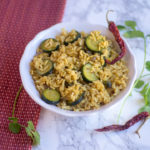 Condiment | Zucchini raita
Zucchini Raita
A simple Indian style yogurt relish/dip/sauce prepared with grated zucchini. A perfect side for rice and Indian bread.
Check out this recipe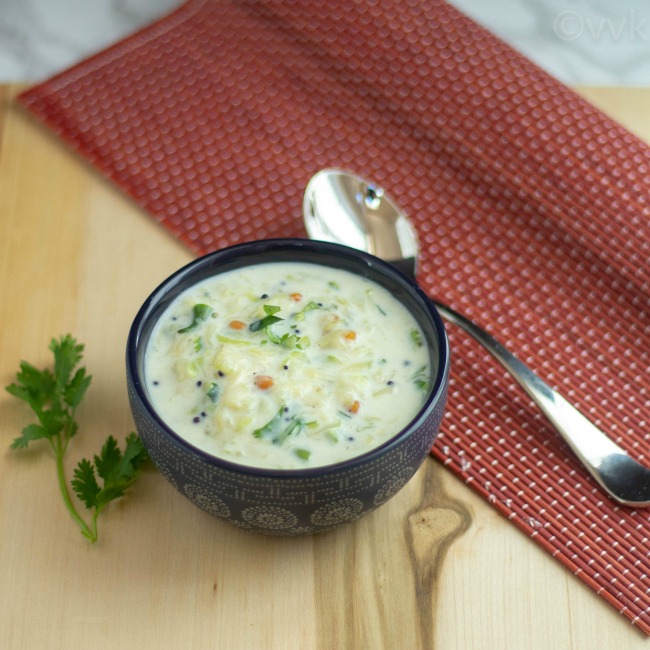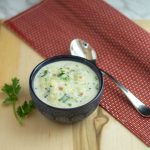 Dessert | Zucchini halwa
I made this more like Kasi halwa, and I am super amazed by the result. It's not on the blog, and I will share it soon.
PS: Follow me on Instagram or join my Facebook Group for more gardening and recipe updates. If you try these zucchini recipes, please don't forget to comment and rate this recipe. If you have any questions, please leave a comment, and I will get to it asap. Make sure to follow me on my Pinterest for more healthy and delicious ideas!
Check out the Blogging Marathon page for the other Blogging Marathoners doing BM#116
You are invited to the Inlinkz link party!Click here to enter