A 5-day weekly vegetarian meal planner with a meal prep guide and shopping list! Here I am with yet another unique meal planner, and I hope you all can draw some inspiration.
Are you new to meal planning and prepping or looking for new ideas?
Check out all my previous meal planners. I have been sharing some meal planners for the past two years. I have shared over 30+ Indian vegetarian meal planners, and you can check them out all under the "meal planner" category.
This week's meal planner and prep work!
If you notice my last week's meal planner, I didn't rely on leftovers. But this week, it's all about leftovers and semi homemade recipes, as my schedule is pretty tight this week. Here is this week's vegetarian meal planner. The recipe links are below the grocery list.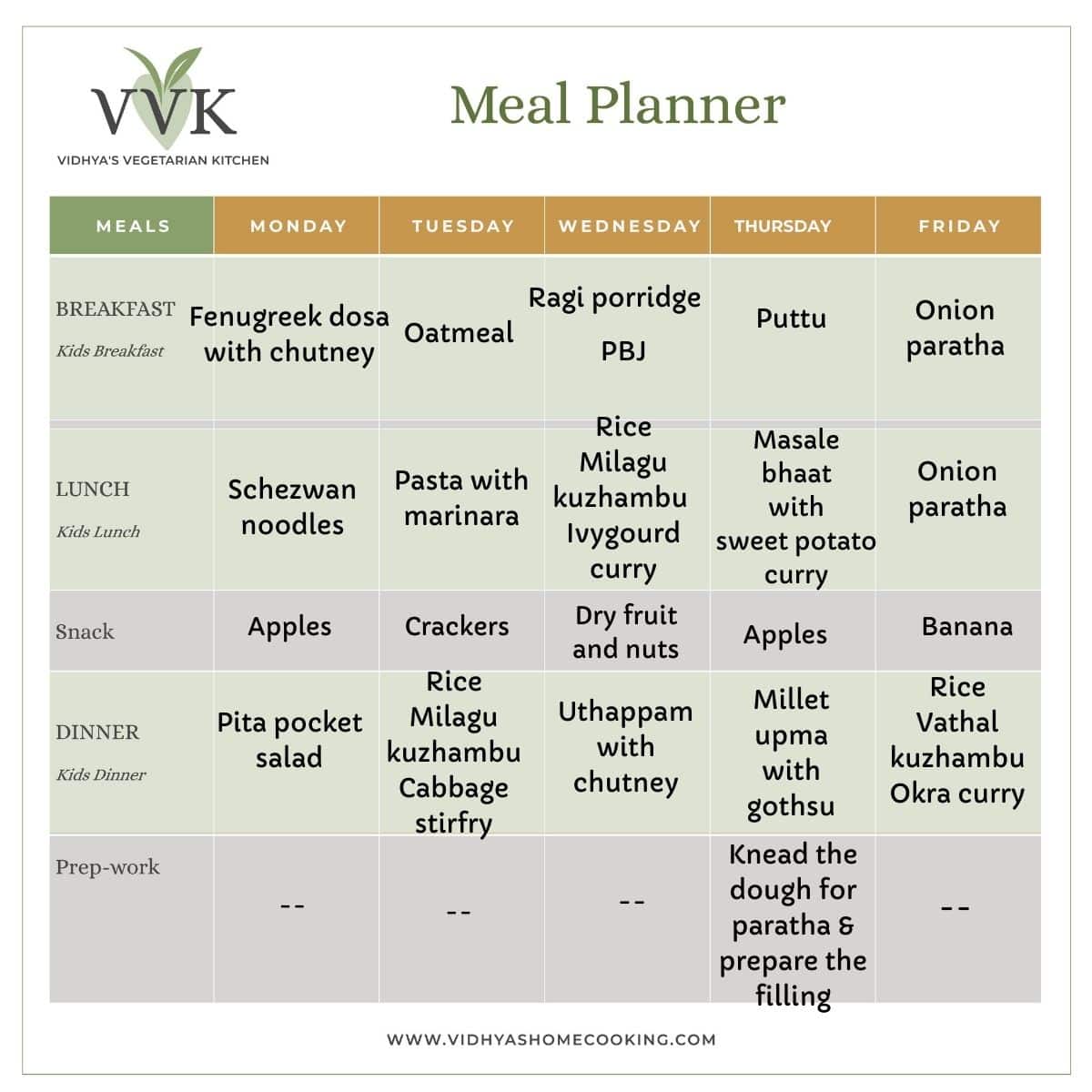 Let's see the prep work in detail.
Dosa batter: This time, I am making my exclusive fenugreek/vendiya dosa batter, and I am using it for dosa and uttapam, which is for Wednesday dinner.
Chickpeas and hummus: Soak and cook the chickpeas for pita pocket salad and prepare the hummus.
Milagu kuzhambu: Milagu kuzhambu stays well for three to four days, and I plan to make it on Sunday so that I don't need to worry about Tuesday dinner and Wednesday lunch. I just need to make the veggies.
Chopping: Chop the cabbage, ivy gourd, and okra. All these three vegetables stay well when chopped for about a week. 
Thursday, make sure to knead the dough for paratha for Friday, and if time permits, I make the filling as well. The recipe is not on my blog, but I will share it soon. 
I usually cook the pasta and noodles when required, but you can also cook both pasta and noodles the day before. Make sure you allow the pasta and noodles to cool and toss with little oil before refrigerating. 
Grocery list
You can make pasta sauce, pita bread, everything from scratch at home, or you can use store-bought ones too. I plan to use store-bought pita and marinara sauce this time and make hummus and cooked chickpeas at home.
Here is a shopping list for this week. This shopping list doesn't include the essential pantry items. I have added ingredients, vegetables, and fruits that are required for this week specifically.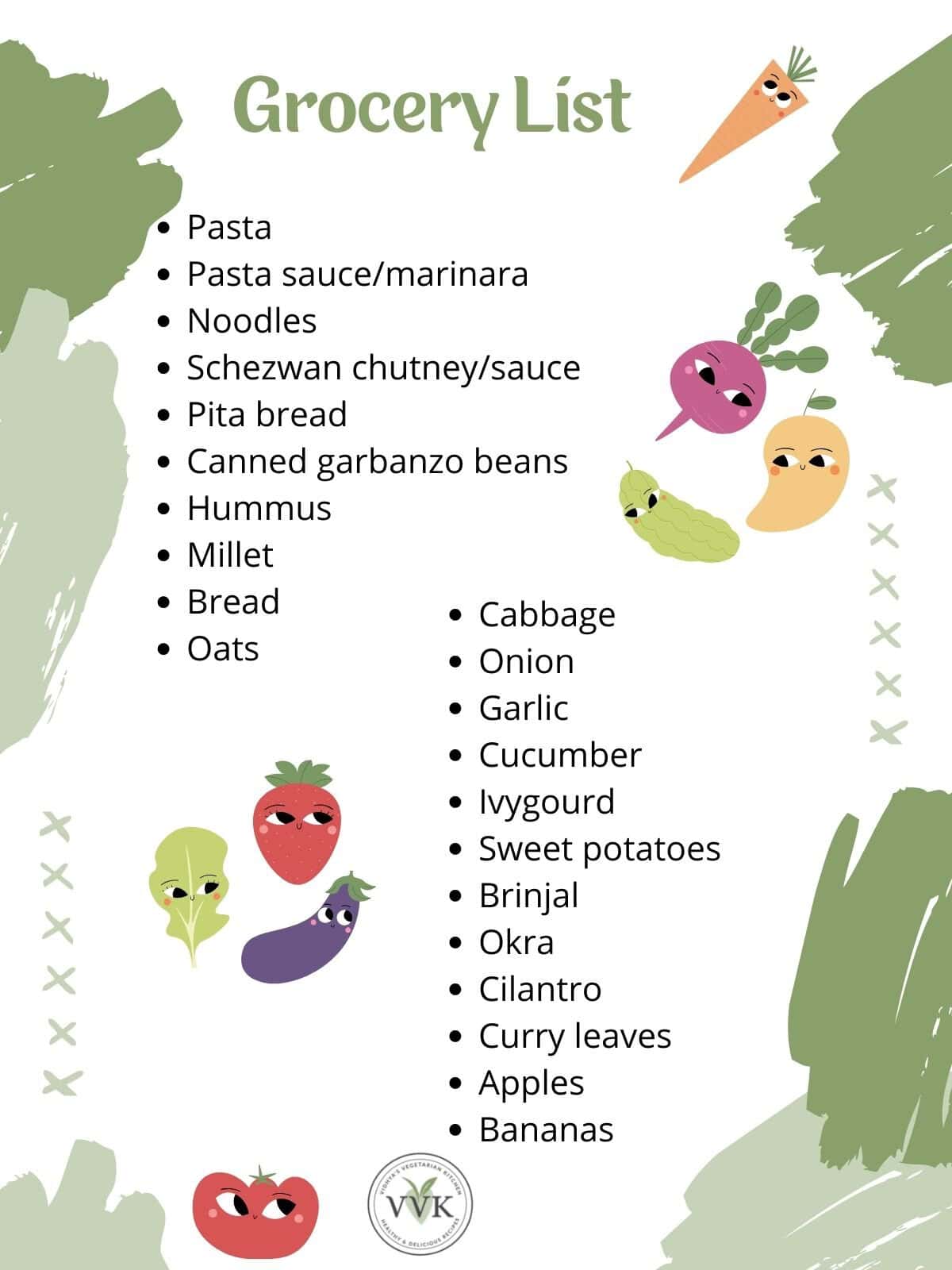 Monday Menu
Tuesday Menu
Wednesday Menu
Thursday Menu
Breakfast – Puttu
Lunch – Masale bhaat with sweet potato curry
Dinner – Millet upma with gothsu
Friday Menu
I hope this menu planner helps, and you all can draw some inspiration. If you have any questions, please leave a comment below. I will share the daily updates on my Instagram and my FB group. So stay connected!
Stay Safe & Happy Cooking!
Vidhya