Here is a simple lunch menu with Thiruvathirai special sambar and kali that we usually make for the auspicious Thiruvathirai day!
Check the recipe links and details below.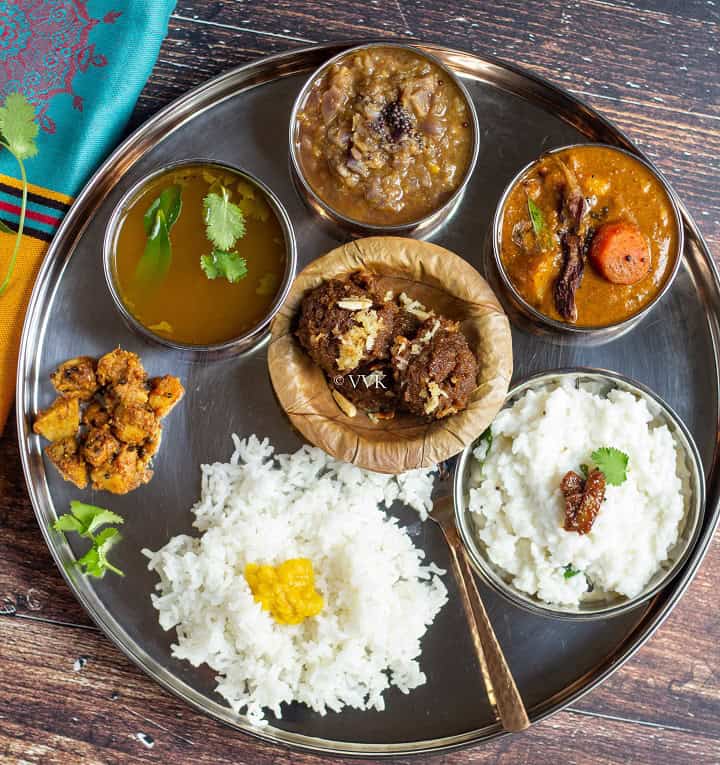 When I decided to share a festive special lunch menu, I decided not to pick the famous festivals. But I picked the small occasions that we usually celebrate in our household.
Growing up in Periyakulam, we had many local festivals in the temple, and we even get days off for those.
The popular ones are Punguni Uthram, Mariammam Thiruvizha, Chithirai/Azhagar festival. Gone are those days, and I wish the kiddo can experience those festivals.
Anyways I got sidetracked, and let's get to this Thiruvathirai lunch menu.
This is another lunch menu without any onion or garlic, and we mandatorily prepare the kootu and kali. The Thiruvathirai sambar is known by different names like Thiruvathirai kootu, seven kari kootu, or even thalagam.
Thiruvathirai-
Thiruvathira or Thiruvathirai or Arudra Darisanam is a popular event celebrated in Tamil Nadu and Kerala. It usually falls in the Pournami / full moon day of December-January / the Tamil month margazhi.
I am not sure how they celebrate in Kerala. It's a significant event/festival in all the Shiva temples in Tamil Nadu, and a lot of abishekams and rituals will occur.
Thiruvathirai Kali & Sambar-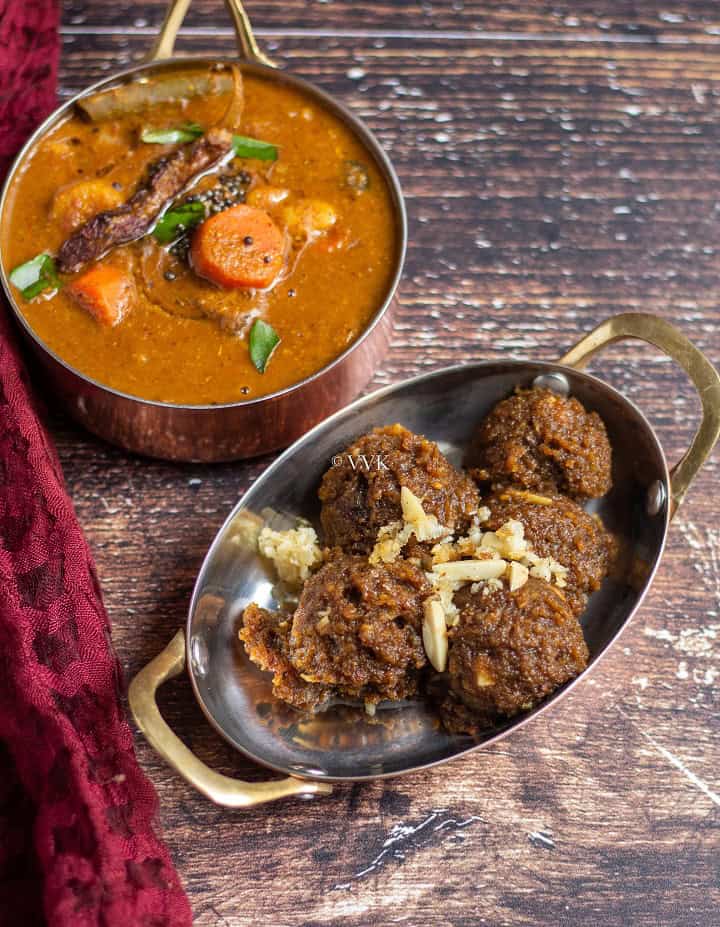 As I mentioned in my Thiruvathirai sambar post, Lord Shiva whole-heartedly accepted the offering made by one of the Nayanmars.
He made a simple sweet pudding with rice and lentils, the Kali, mixed vegetable curry, the kari kootu, or the thalagam. So kali and seven kari kootu or the sambar became the food menu / neivediyam for Thiruvadirai.
Thiruvathirai Lunch Menu-
Ok, back to the lunch menu. Let me share what I have on the plate. Along with the sambar and kali, I have arbi roast, rasam, purple cabbage gravy, yogurt rice with pickle, and steamed rice with plain toor dal and ghee.
PS – I don't have arbi roast on my blog yet. All the other links are below.
Thiruvathirai Kali
Thiruvathirai Kali – a traditional sweet prepared with rice, moong dal, and jaggery on the auspicious Thiruvathirai day!
Check out this recipe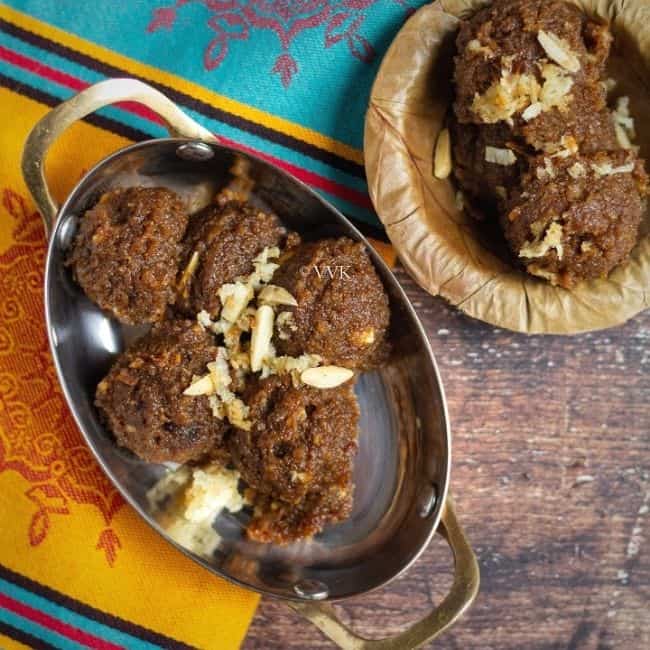 Thiruvathirai Sambar | 7 Kari Kootu / Kuzhambu
Thiruvathirai sambar – Mixed vegetable curry or stew with freshly ground spices & coconut prepared on the auspicious Thiruvathirai day!
Check out this recipe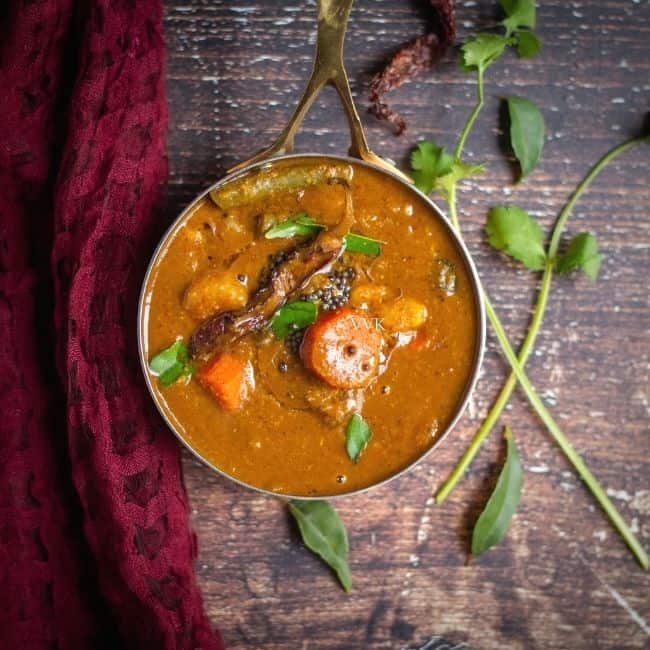 Green and Purple Cabbage Kootu | Gravy
This is a simple no onion no garlic, green and purple cabbage kootu prepared with fresh ground coconut, curry leaves and cilantro masala.
Check out this recipe
Bagalabath | Curd Rice | Thayir Sadam
A delicious and a creamy South Indian style spiced curd/yogurt rice recipe prepared with yogurt, rice, and milk with detailed instructions and step-wise pictures. It is popularly known as bagalabath or daddojanam or Thayir Sadam.
Check out this recipe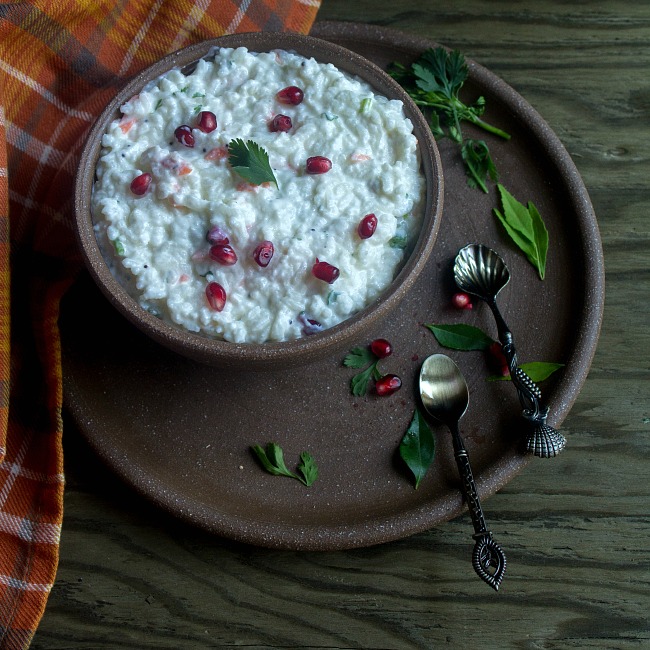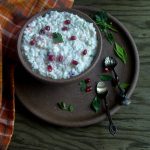 Paruppu Rasam | Dal Rasam | South Indian Lentil Soup
Paruppu Rasam – Traditional and authentic South Indian lentil soup prepared with homemade spices and toor dal. A comforting and staple recipe from South India.
Check out this recipe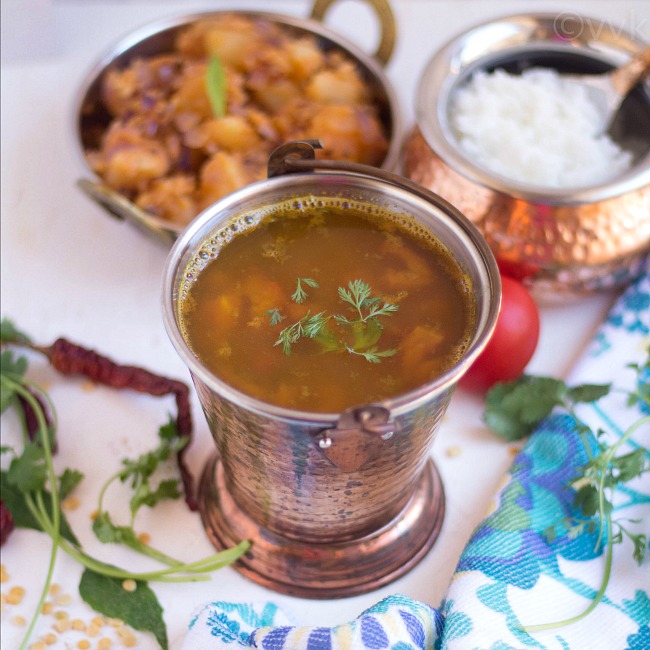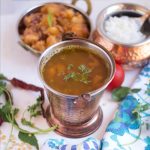 Sweet and Spicy Lemon Pickle | Easy Indian Lemon Pickle Recipe
A delicious and easy recipe of sweet and spicy lemon pickle made in Instant Pot. A lip-smacking instant lemon pickle made with Meyer and Persian lemons that is perfect for both rice and paratha.
Check out this recipe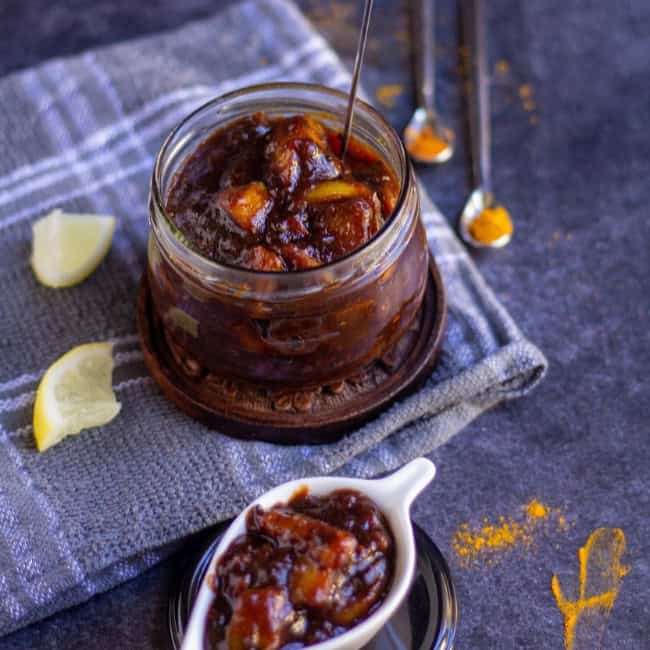 PS: Follow me on Instagram or join my Facebook Group for more gardening and recipe updates. If you try these Thiruvathirai recipes, please don't forget to comment and rate this recipe. If you have any questions, please leave a comment, and I will get to it asap. Make sure to follow me on my Pinterest for more healthy and delicious ideas!
Check out the Blogging Marathon page for the other Blogging Marathoners doing BM#116
You are invited to the Inlinkz link party!Click here to enter