Here is a small non-recipe post about seasoning or tempering or tadka (Hindi) or thalipu (Tamil). Pretty much all the recipes require tempering and without that the dish is not complete at all. When I started cooking, this is what my mom taught me and I am sharing the same here. Basically this post is all about what kind of tempering/tadka/thalipu I use for each and every recipe.
Here is my Anjarai Petti / Spice Box / Grocery Box. Pretty much all the house hold carries this box and here is mine and that is what I have in it,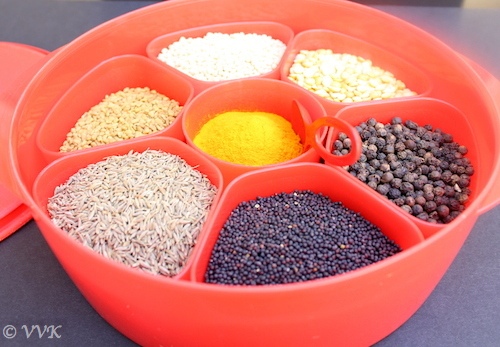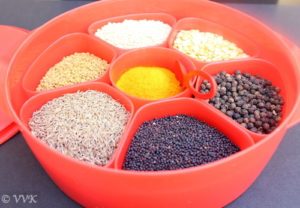 | | |
| --- | --- |
| Mustard Seeds / Rai / Kadugu | Fenugreek Seeds / Methi / Vendiyam |
| Pepper / Milagu | Channa Dal / Kadalai Paruppu |
| Urad Dal / Ulutham Paruppu | Cumin Seeds / Jeera / Jeerakam |
Turmeric Powder / Manjal Podi / Haldi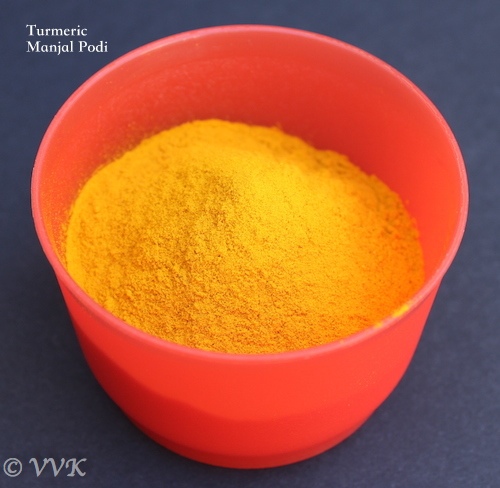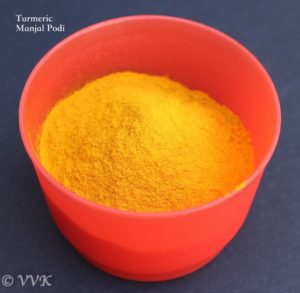 I do add curry leaves (Kadi Pattha) while doing the tempering for kootu, occasionally for sambar and rasam. I pretty much add hing/heeng/asafoetida in all my recipes, at least ¼ tsp or ⅛ tsp. As asafoetida helps in digestion, I make sure I add them in all my recipes. Like hing, I pretty much add turmeric in all my dishes not only for color but also for its medicinal purpose.
Here is the tempering that I follow for each and every category,
Rasam:
For rasam, I use mustard seeds, jeera and hing. If you temper it with ghee, it adds more taste/flavor. But if you are calorie conscious go with regular oil. As soon as jeera splutters reduce the heat and add it to the rasam.Sambar:
For sambhar I use mustard seeds, methi (fenugreek) and hing. I dont prefer jeera for sambar. Adding too much of methi seeds adds bitter taste so I usually add at the max 2 tsps but adjust depending upon the quantity.
Vathal Kuzhambu:
For vathal kuzhambu, I use mustard seeds, urad dal, channa dal and methi seeds for tempering or mustard seeds, red chillies and toor dal along with hing.
Kootu:
For kootu, you can just temper with mustard seeds, jeera and hing like in rasam or with mustard seeds, urad dal and channa dal. I dont add all 4 together. I usually go with either one combination. And when you add curry leaves while tempering (especially) for kootu it adds more flavor.
Ven Pongal:
For ven pongal, I use jeera and pepper corns and usually i temper it with ghee.