My friend and ex-colleague Tami used to bring these muffins for breakfast. I love them and got the recipe from her and used to prepare two big batches of it and freeze them individual zip lock bags. Every morning while packing my lunch I used grab the muffins from freezer for me and M. By the time we reach office it would have defrosted and will be perfect room temperature for us eat. Sometimes we might need to warm it up though. But having healthy homemade muffins in your freezer makes me feel good always. I think I forgot the recipe the moment I left Folsom. During this april month marathon, I wanted to try but lost the recipe. So pinged Tami and she posted it in her blog for me. :-)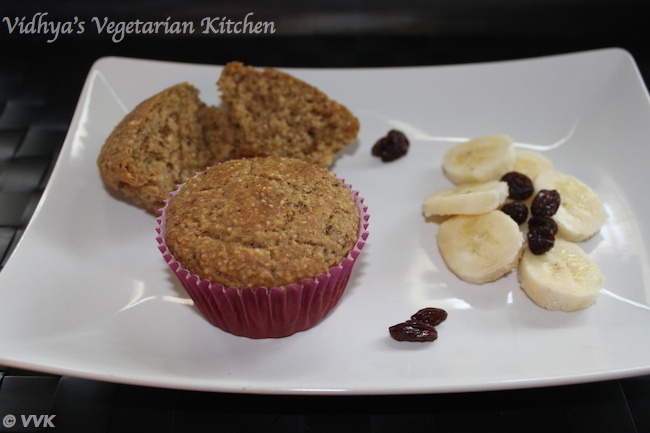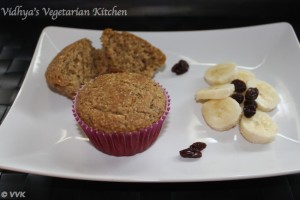 The original recipe calls for wheat bran and it uses 1 egg. But I went with multi grains. I bought a packet of 10 grain hot cereal. So used that for this recipe. It is a blend of wheat, rye, millet, oats, brown rice, barley, corn, soy beans, oat bran, flax seeds and triticale. These grains are good source of iron and fiber. And this time I used flax seed as egg replacer.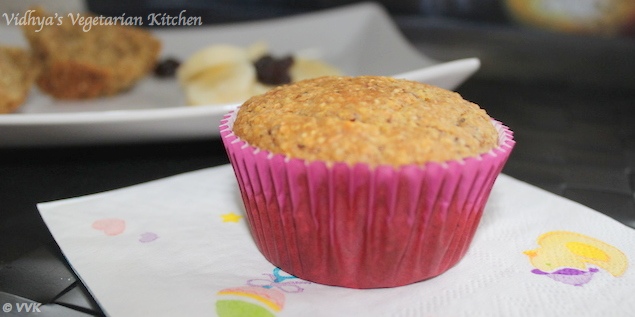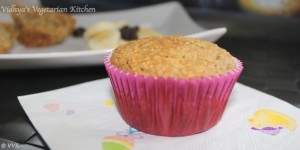 Flax Seed Egg Replacer:
I followed minimalist baker and this is what I did too.
Flax seed – 1 tbsp
Water – 2 ½ tbsp
Steps:
Ground the flax seed nicely.
Add the water to this mix and let it sit for 5 minutes.
And I used this mixture as my egg replacer.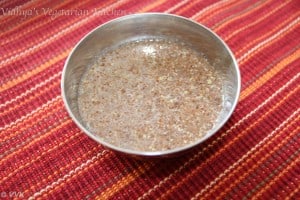 So here comes the muffin recipe,
Dry Ingredients:
Multigrain cereal / wheat bran – 1 cup
Wheat flour – ⅔ cup
All purpose flour – ⅔ cup
Baking soda – 1.25 tsp
Salt – a pint
Raw or natural sugar – ½ cup (I used brown cane sugar)
Wet Ingredients:
Buttermilk – 1-¼ cups
Unsweetened Apple sauce – ¼ cup
⅛ teaspoon salt
Vanilla extract – 1 tsp
Oil – 1.5 tbsps (I used olive oil)
Egg replacer as mentioned above
Steps:
Preheat the over to 350 degree F.
Meanwhile mix the dry ingredients except sugar.
Mix all the wet ingredients and using electric mixer whip them up for 2 minutes or until frothy. I used my hand mixer.
Now slowly add the wet mixture to the dry one and mix well and make sure its all incorporated well. (There should not be any lumps)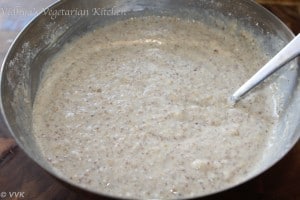 Now pour this mixture in the muffins cups. Fill them unto ¾th level.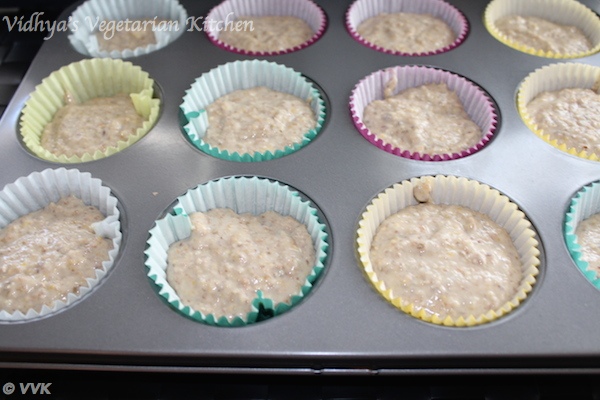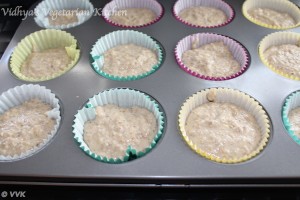 Bake them for unto 20 minutes.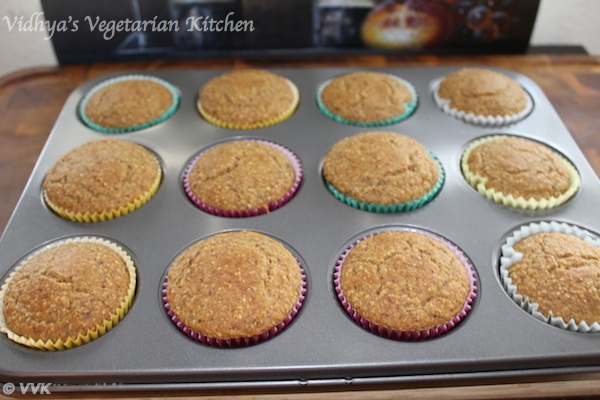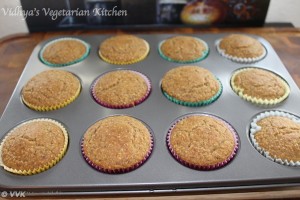 Cool them and serve them with fruits or freeze them for grab and go breakfast.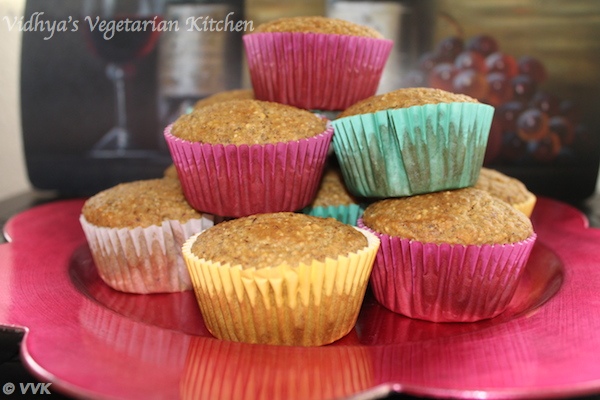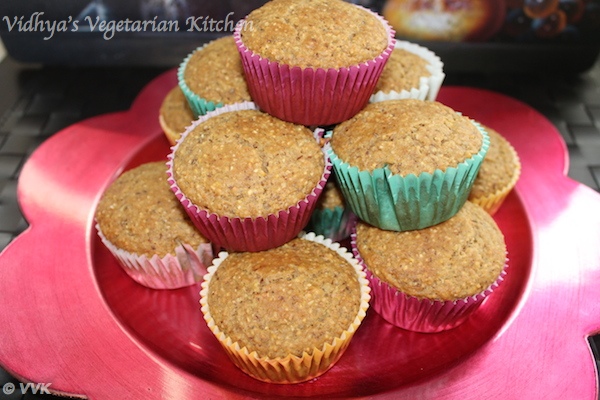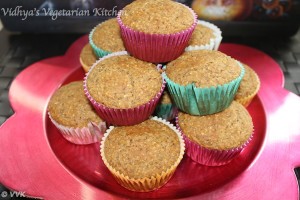 Check out the Blogging Marathon page for the other Blogging Marathoners doing BM# 56
[inlinkz_linkup id=533224 mode=1]