Murungai keerai – drumstick leaves are loaded with vitamins and minerals. It is one of the common spinach variety used in Tamil Nadu. Also it is one of the common tree found in the backyard of many households in my native. I have rarely seen people buying it from shops. In US, Indian grocery stores usually have them imported. When we went to Maui, Hawaii I was so surprised to see drumstick trees. I knew that Hawaii has the tropical vegetation but I didn't know that they have drumstick trees also. I was so elated but couldn't pluck and cook though :-) They call this as Moringa Oleifera.
When we were in pannaipuram, our neighbor akka used to make this curry or kai as we say in Tamil. It is very simple, yet delicious and healthy. I prefer the kai/fry than kootu. Amma usually prepares kootu.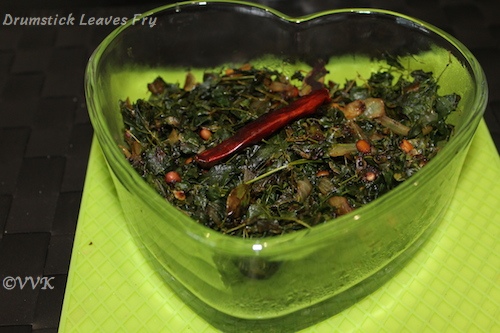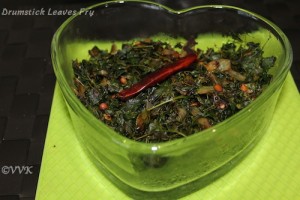 The only thing that I find difficult with this keerai/spinach is the process of separating the leaves and the stems. But once it's done, you can make n number of dishes. So here goes the first one.
Ingredients:
Murungai keerai / Drumstick leaves – 3 cups
Shallots / Small onions – 10 (chop into small pieces) or one half of medum sized onion
Salt – 3/4 tsp
Sugar – 1/2 tsp
Red chillies – 2-3(Break them in small pieces, and also adjust the quantity according to your taste)
Turmeric Powder – ¼ tsp
Pepper Powder – ½ tsp
For tempering:
Oil – 2 tbsps
Mustard seeds : 1 tbsp
Urad dhal – 1 tbsp
Channa dhal – 1 tsp
Steps:
Heat the kadai and add oil
Once the oil is heated, add mustard seeds, urad dhal and channa dhal
When they start spluttering, add the red chillies.
Saute for a minute and then add the shallots.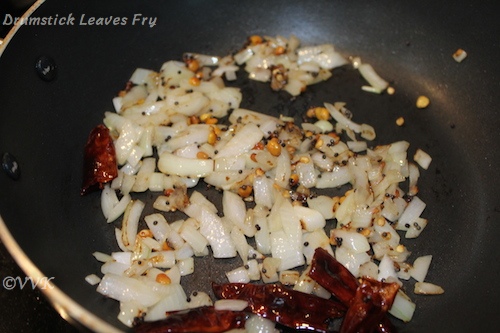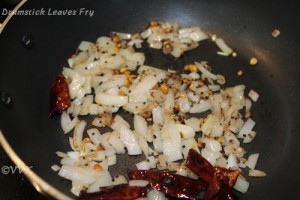 Saute till the onions are translucent and now add the keerai
Add salt, sugar, turmeric powder and the pepper powder and close the kadai with the lid and let it cook for 4 to 5 minutes.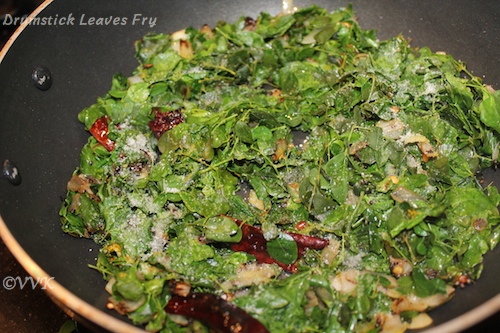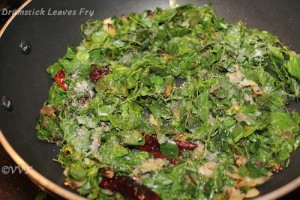 Then remove the lid and cook till the water gets evaporated and thats it.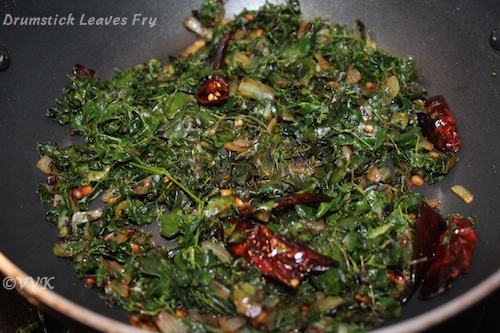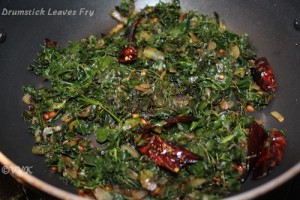 It goes well with any sambhar or rasam rice.
Notes: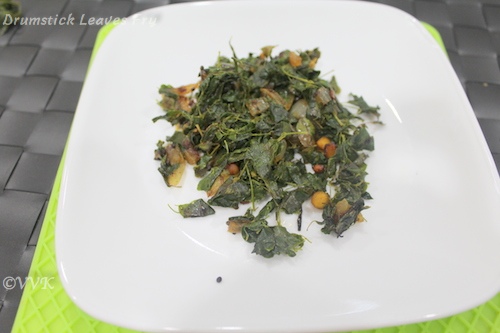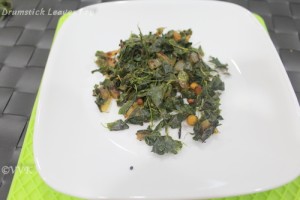 Adding shallots add a unique flavor to the spinach. If you don't have shallots you can use big onion.
Sugar is also optional. I just it added for additional flavor.
Check out the Blogging Marathon page for the other Blogging Marathoners doing this BM