Yayyy.. Posting from chennai :-) Yup reached chennai and before my travelling starts thought of posting couple of recipes. Couple of travelling posts are in its way :-) Before non-recipe posts here is the recipe post.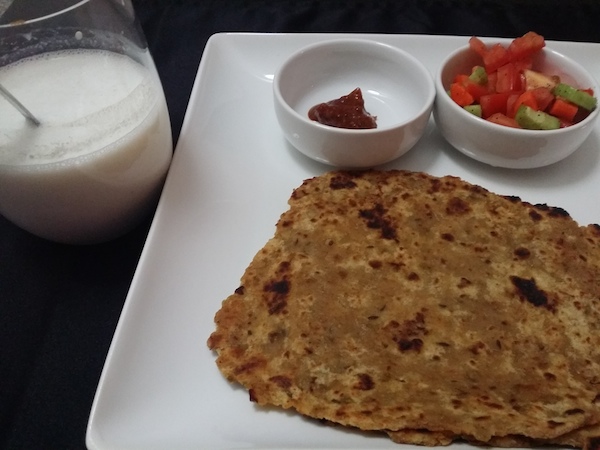 As kiddo says, brussells sprout is small cabbage like veggie loaded with vitamins. I have tried traditional kootu and then thought of trying paratha. Parathas are the best way to hide veggies. This recipe of mine got published in the "Vizhudugal" magazine. Its a monthly tamil magazine which gets published and circulated in the entire North America. Haven't received the book yet but friends mentioned it. The difficult thing was typing the recipe in Tamil but somehow managed it. Here is the english version of it and once I receive the book will update the picture.
Brussel Sprouts Paratha
Ingredients:
Brussels Sprout – 1/2 kg
Dhaniya powder / Coriander powder – 2 tsp
Red chilly powder – 1 tsp
Salt – 2 tsps + 1 tsp
Turmeric powder – 1/2 tsp
Cumin seeds – 2 tsps
Oil – 1 tbsp + 3 tbsp (This is the max oil quantity you need. I used 2 tbsps only. Adjust according to your taste, while serving for kids you can also use ghee)
Wheat flour – 3 cups + additional flour for dusting.
Water – 3 tbsps + 1.5 cups or as required
Steps:
For stuffing:
Clean the Brussels sprouts and chop them finely.
Heat the kadai and add 1 tbsp of oil.
Once the oil is hot add the cumin seeds. As they start to splutter add the dry masala (daniya powder, chilly powder and turmeric powder) and cook for couple of minutes till the raw smell goes.
Now add the chopped brussels sprout and sprinkle 3 tbsps of water. Cover and cook for 5-7 minutes.
Remove the lid and cook for another couple of minutes till the water evaporates.
Thats it the stuffing is ready. This can be used as a side for rice also.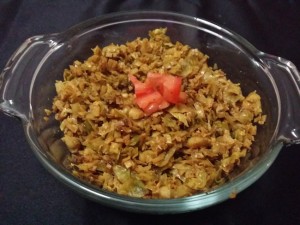 Paratha:
Now let the curry cool and mix this with 3 cups of wheat flour.
Add salt and water and knead well to the paratha batter consistency.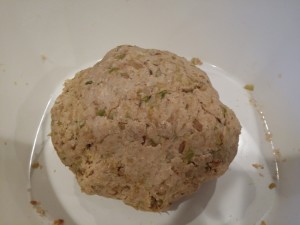 Divide into 10-12 balls and roll them. If required dust with additional flour.
Now heat the tava and place these rolled parathas and spread little oil.
Let it cook for a minute and flip. Let it cook for another minute on the other side. If required add oil.
Once both sides are cooked, thats it. Yummy parathas are ready.