I love beans and legumes in my recipes. If you like too, then here are six delicious protein-rich recipes from my blogger friends and mine that you can add to your recipe repertoire. With these protein-rich legumes, you can create multiple creative dishes. Read further to see the collection.
April is always a happening month on my blog. With A-Z series, this month I hosted the 118th edition of MLLA – My Legume Love Affair. You can read about this here in my introduction post. I would like to thank Lisa for giving me this fantastic opportunity and Susan for initiating such a tremendous food event.
April was so crazy that, I made few legume-based recipes, but forgot to link them via the linky tool. :-) I thought of including just a link here without any pictures. I was a bit worried that if I would get any recipes as this is my first time hosting and also as I couldn't promote the event much as I planned. But I did get them. Thank you all for supporting me and sending me the delicious recipes. Without any further ado, here is the collection,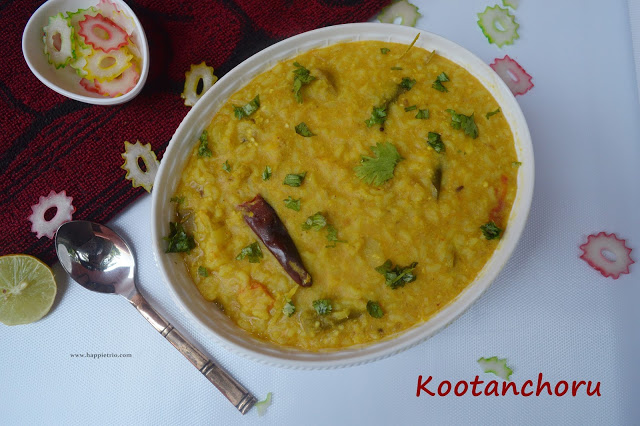 Kootanchoru is a favorite rice variety (rice with lentils and mixed vegetables) in the districts of Tirunelveli, Tuticorin, and Kanyakumari of TamilNadu State. It is a one-pot meal and an easy one to whip up in just half an hour.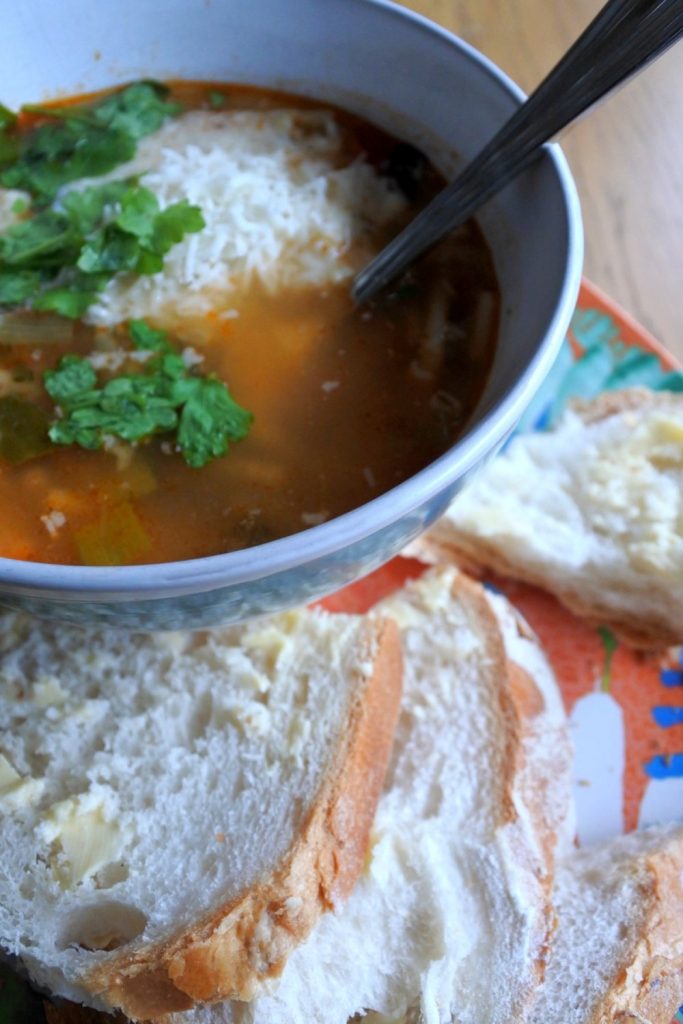 A comforting bowl of minestrone with vegetables and spaghetti. We all love this kind of filling and delicious soup bowl. With simple bread, it makes a complete meal.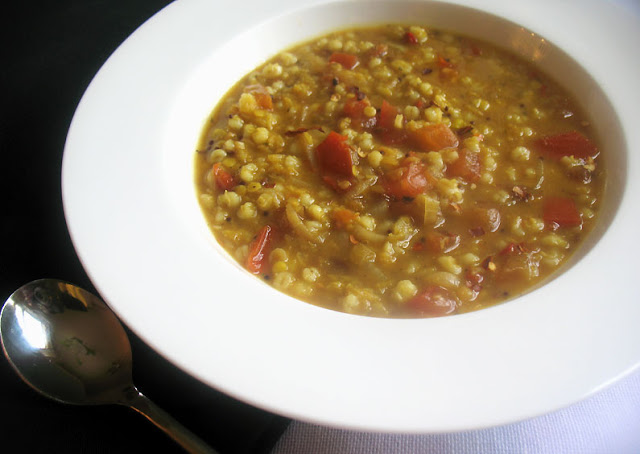 Lisa calls it right. A twist on a classic South Indian Recipe – Tomato and lentil rasam with Barley. Sounds interesting huh?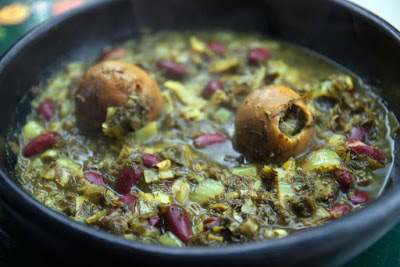 Looking ways to incorporate greens into your recipes. Then you got to check this Ghorme Sabzi – Iranian Herb Stew with Kidney Beans. It's a flavorful and yummylicious stew for sure.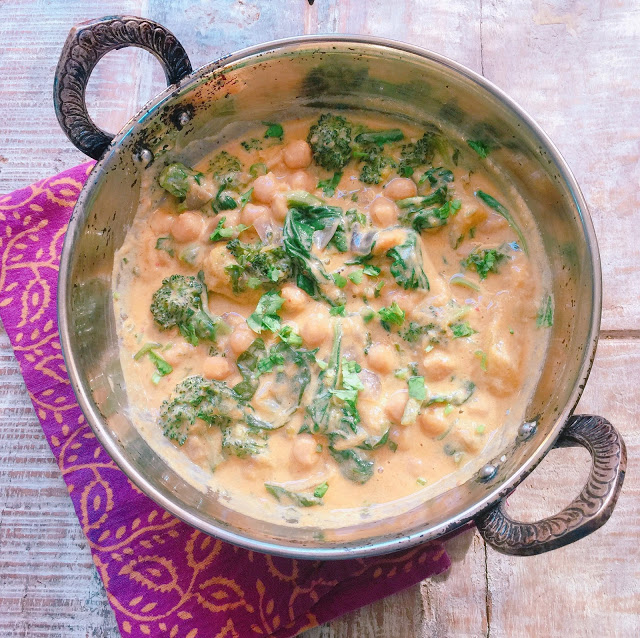 A delicious and hearty chickpea coconut curry filled with a mix of the fresh season and early spring green veggies!
Last but not the least, I was planning to include my Rajma pulav and here is the recipe link.