This recipe was earlier sent for IMC's Treasure Box. I really loved the october month treasure box. It's the Gandhi Jayanthi special box and we got the khadi paper and our designer beautifully designed a warli craft. We all Loved it. Here is the box that we got. The recipe that got sent in this box was this Banana-Biscuit Halwa.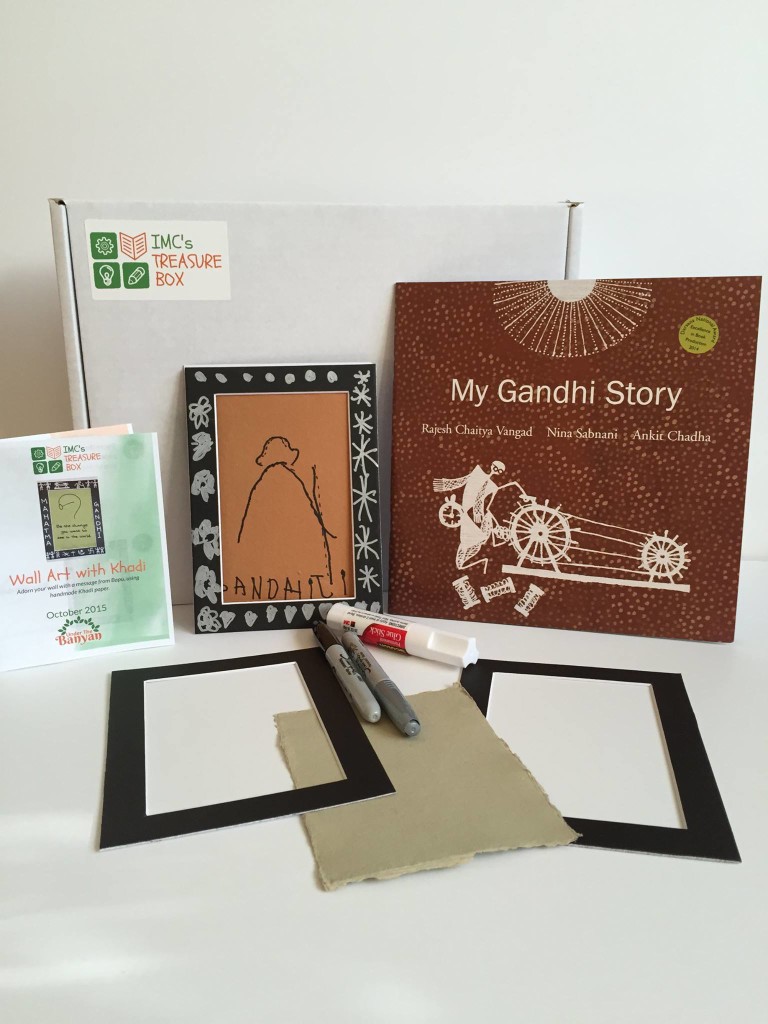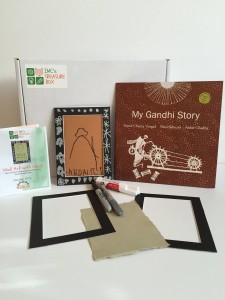 When we have ripe bananas at home, we usually add it to smoothie. Instead we can make this simple halwa in less than 30 minutes with just 5 simple ingredients. A great way to use left over bananas and biscuits. This time when I was in Chennai, I got to taste this recipe at M's aunts place. It was so yum. I got the recipe from his chitthi and tried this and sent it for Treasure Box.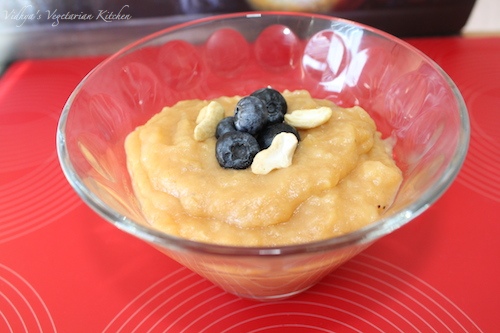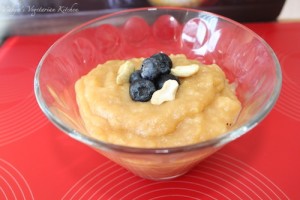 Ingredients:
Ripe Bananas – 6
Biscuits (Parle G or Good Day or your choice) – 6 (I used good day biscuits)
Ghee – 2 tbsps.
Sugar – 3 tbsps.
Milk – 1/2 cup
Food color – 1/2 tsp (optional)
Steps:
Peel the bananas and cut into halves.
Crumble the biscuits and add it to the bananas and mash them nicely with your hand.
Make sure the banana and biscuits mix well.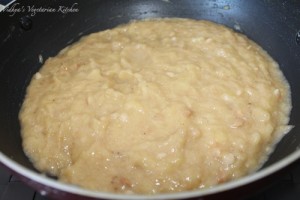 Now heat the kadai and add this mashed mixture.
Add the milk, sugar, ghee and food color if using and mix well.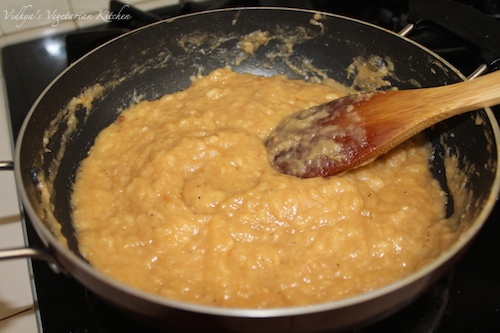 Keep stirring for every couple of minutes till it thickens to halwa stage.
It takes around 10 minutes for it to thicken.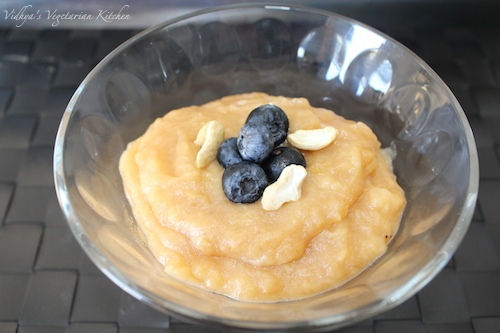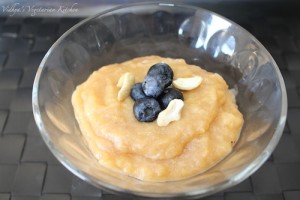 That's it yummy banana-biscuit halwa is ready.