Welcome to the 8th day of baking. Baked vadai is not something new. Lot of bloggers has already tried it. But it's new in my kitchen though. :-) I am using my vadacurry vadai recipe and will be adding vazhaipoo/banana flower to it and bake. Whenever I hear vazhaipoo vadai, the first thing that I remember is the movie kandukondein kandukondein. Mamooty will find the heroine's family via this vadai only. Apparently the mom role was played by erstwhile actress Srividya and she prepares this vadai for the restaurant she works. Basically when I try something fried I always try to sneak in vegetables. So this time it is vazhaipoo / banana flower and I thought of making it oil free. Here is the baked version.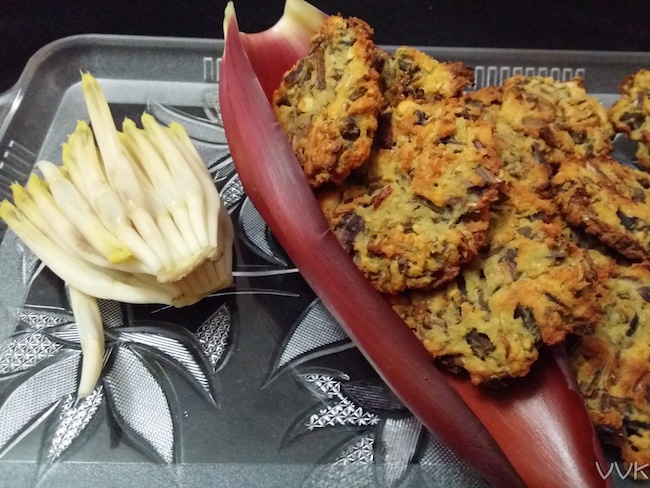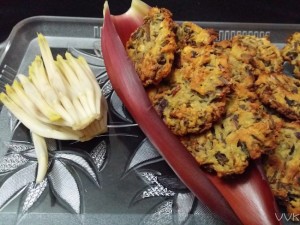 Coming to the recipe, vazhaipoo or banana flower has rich fiber content and it huge health benefits. You can read a lot about it here. I totally agree, the cleaning process is tiresome but as per the say, no pain no gain. Here is how you clean it. Here is a short video that was shot by M and thank you M :-)
Baked Vazhaipoo / Banana Flower Vadai -- Diabetes Friendly Thursdays
Ingredients:
Channa dhal (kadalai paruppu) – 1 cup
Red chillies – 3
Hing – 2 tsp
Turmeric – 1 tsp
Medium onion – finely chopped
Vazhaipoo / Banana flower – 2 cups
Saanf / fennel seeds – 1 tbsp
Cilantro finely chopped – 1 tbsp
Salt – 1.5 tsp
Water for soaking the dhal
Steps:
Soak the dhal and chillies for about 30 minutes.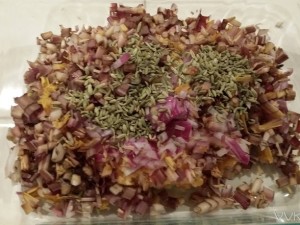 Clean the Vazhaipoo as in the above video.
Grind the dhal along with red chillies into a coarse paste.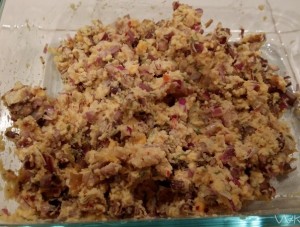 Preheat the oven to 375 degree F.
Meanwhile add all the other ingredients, hing, turmeric, chopped onion, chopped vazhaipoo, cilantro, saanf, salt and rice flour to the grinded mixture and mix well.
Flatten the vadai and bake it in the preheated oven for 15 minutes and then flip it and then again bake it for 10 minutes or until they are crisp.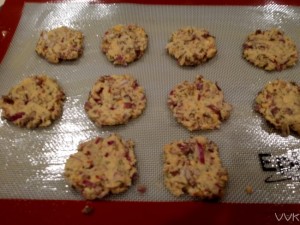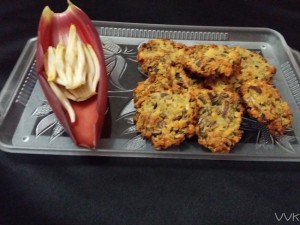 That's it yummy vadai is ready.