Last month when we visited one of our friends, they gave us this beverage but didn't tell what it is. It was amazing and refreshing. I have never tasted that before. I know has some Indian spices, but couldn't guess. And then my friend said is sprite with JalJeera masala.
Holi is always fun and after playing holi, you all need need something refreshing. So how about this Jal Jeera with Sprite or Mountain Dew?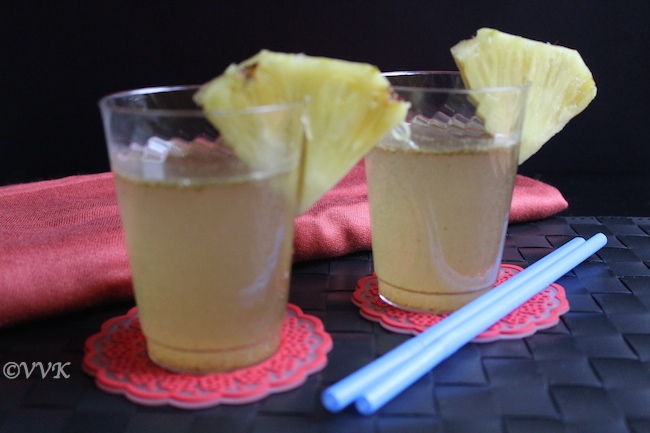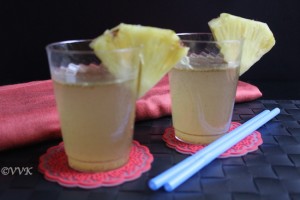 We liked it very much and now it became a staple weekend beverage for us :-) All you need is Sprite and Jal Jeera masala. I bought the store bought one. (MDH brand)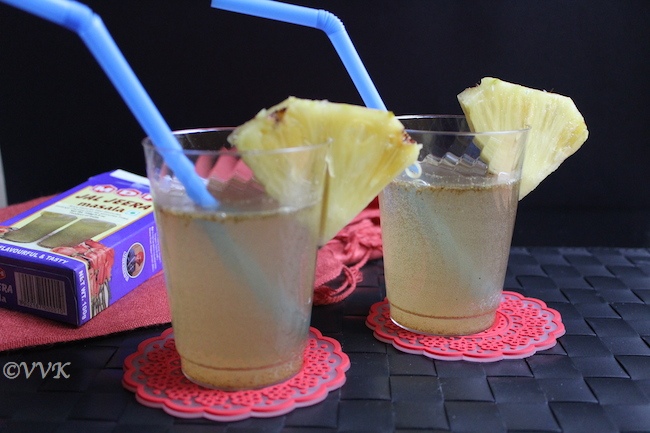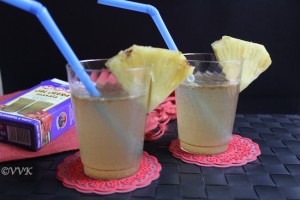 Ingredients:
Sprite – 8 oz (Mountain Dew taste good as well)
Jal Jeera Masala – 1/2 to 1 tsp
Steps:
Add the Jal Jeera Masala to the sprite and mix well and thats it yummy refreshing drink is ready.
Decorate with any fruit and serve chilled.