Sweet Pongal or Sakkarai pongal is one of the major recipes prepared on festive days and on pongal sweet pongal is the hero. It is prepared with the new harvested rice and with moong dal along with milk and jaggery.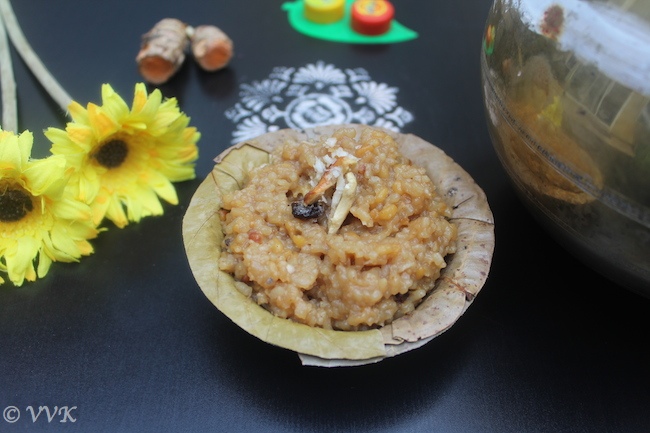 Pongal is just around the corner… I wish I could be in Periyakulam for pongal celebrations. We usually decorate our backyard and keep the pooja deities there with karumbu and do the pongal poojai there. In the front yard there will be big beautiful kolam with colorful rangolis powders. Three days of festival with Bhogi, Pongal and Kanu. Good old days. :-) Now in US, no holidays and no pongal paanai pongal. Only pressure cooker pongal. This recipe below is not the traditional one, but one of the quickest way of doing yummy sakarai pongal.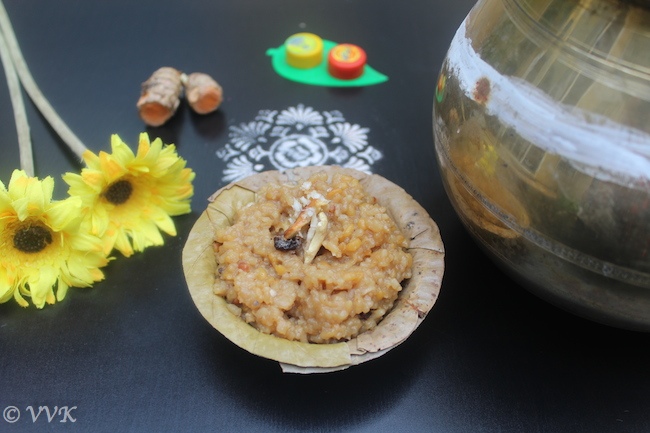 Ingredients:
1 cup raw rice
1/4 cup moong dhal
1 cup jaggery
3 cups water
1 cup boiled milk
Elaichi 2
Cloves 2
Cashews – 10
Ghee – 2 tbsps
Grated Coconut – 3 tsbps
Steps:
Boil 1 cup of water. Once the water is medium hot add the jaggery and let is dissolve in the water completely. We are not making paahu here so turn of the heat as soon as the jaggery dissolves.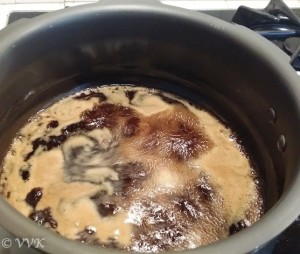 Add the crushed elaichi , clovers and allow the jaggery water to cool down.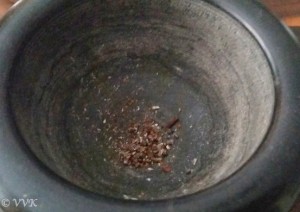 Wash the rice and dhal
Pressure cook the rice and dhal by adding 2 cups of water, 1 cup of boiled milk and the jaggery water.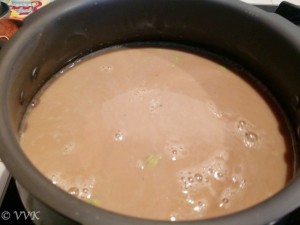 You can let the cooker on till 4-5 whistles as we need the pongal to be soft. (Kulaiva) and turn off.
Once the pressure is gone and when it is safe to open the cooker take out the rice and dhal mixture and mash well.
Heat the ghee in a separate kadai and fry cashews and the coconut.
When they turn golden brown add it to the sweet pongal.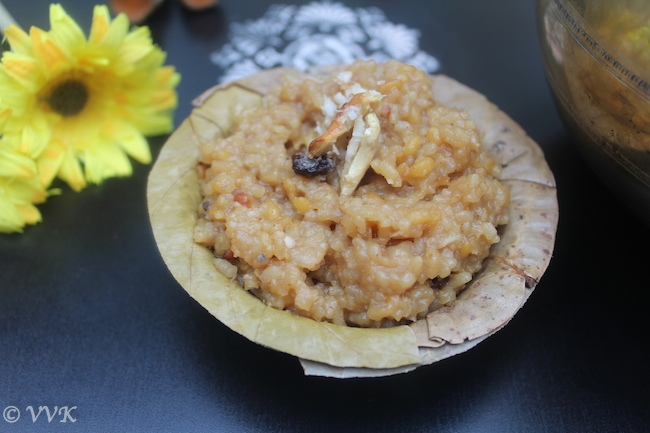 Notes:
Make sure you use boiled milk. If not milk may start flowing out via the pressure valve. Or keep the pan/cooker open till the milk boils up and rests. Then cover the lid and pressure cook.