Yes this is a guest post and you will be seeing more of these guest post from me for 3 curious monkeys. So what's this 3 curious monkeys? It's a company run by two great women Shweta Chopra and Shuchi Mehta. They have multicultural books and great apps for kids. It's true that 3 Curious Monkeys helps kids discover and appreciate our nation India in a contemporary and engaging manner. I Love their apps. The interesting thing is Shweta and Shuchi got to know my blog via Euphoric delight FB group and contacted me for guest posts. (Its going to be a series) I was really elated and humbled and I am really happy to do these guest posts for them.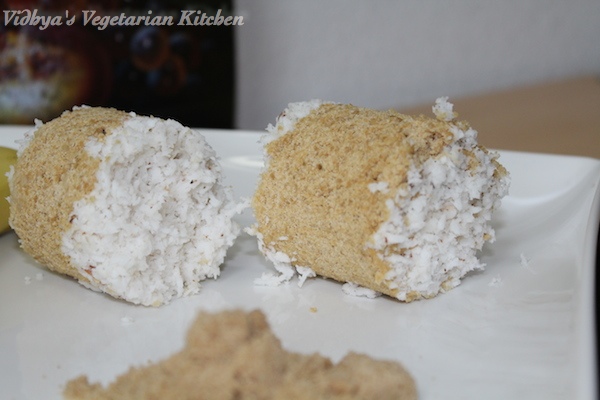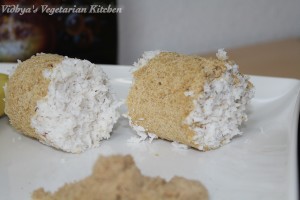 Quinoa is small grain loaded with protein and it's a rich source of B vitamins, and also dietary minerals and has a modest amount of calcium. It is gluten-free and considered easy to digest. This grain is perfect for kids as they get sufficient vitamins and minerals along with protein. But one thing that I need to agree is quinoa's taste is acquired. I started including them along with rice then in soups and stews. Quinoa flour is a great ingredient that can be added along with wheat flour for making rotis and also you can try this flour for baking.
Puttu is a traditional breakfast recipe in Kerala. It is served along with banana and it forms a filling breakfast for everyone. The traditional puttu is prepared with the Kerala Red rice flour but you try it with ragi or wheat flour also. For this puttu recipe I am going to use quinoa flour. This became a huge hit in our household and I realized this is the easies and best way to introduce quinoa for kids. It is one of the easiest recipes and it can be done in a jiffy.
Note: It is not mandatory to have the puttu steamer. You can steam in your convenient way. These steamers are readily available in all Indian stores.
Ingredients:
Quinoa flour – 1 cup
Water – ½ cup
Salt – ½ tsp
Grated/Shredded coconut – ½ to ¾ cup
Sugar – as per taste for serving
Steps:
Dry roast the quinoa flour for couple of minutes or until they turn light brown. (Don't roast for more than 3 minutes)
Let the flour cool down and add the salt and mix well.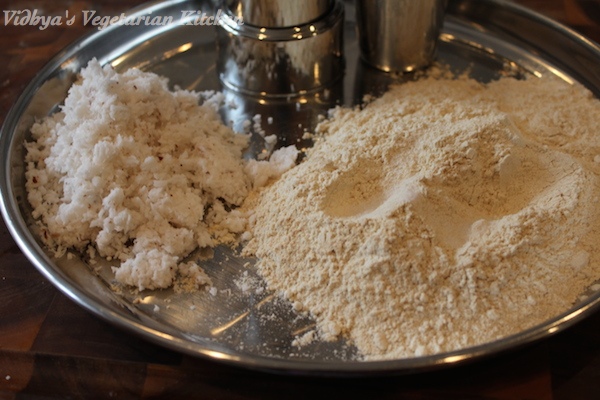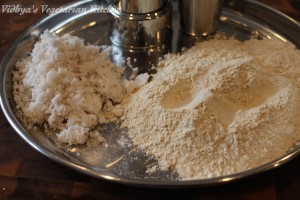 Now slowly start adding the water and mix them well till you get the corn meal consistency.
Keep the shredded coconut ready.
Steaming using Puttu Maker:
Puttu maker has two parts the bottom pot where you steam the water and the top part usually cylindrical vessel where you add the flour mix layered with coconut.
Start steaming the water in the bottom part.
Meanwhile mix the flour and keep it ready.
Once the steam starts to come out, add small amount of coconut as the first layer and fill ¼ of the cylinder with the quinoa flour and then again with coconut and then with quinoa flour. Close it and place it on top of the steaming pot.
Let it steam for 4 minutes and that's it.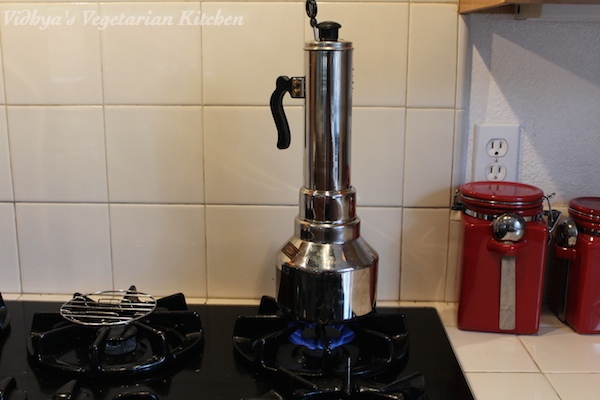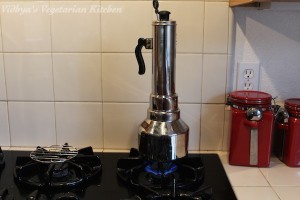 Yummy puttu is ready. Open the cylindrical part and push the puttu out.
Steaming in regular way:
You can steam it the double boiler method that we use for melting chocolates.
Boil the water in a pot and place another vessel with this flour and cover it with a plate and steam it for 5 minutes.
In this case mix the flour and coconut together.
You can also use Idly cooker to steam these.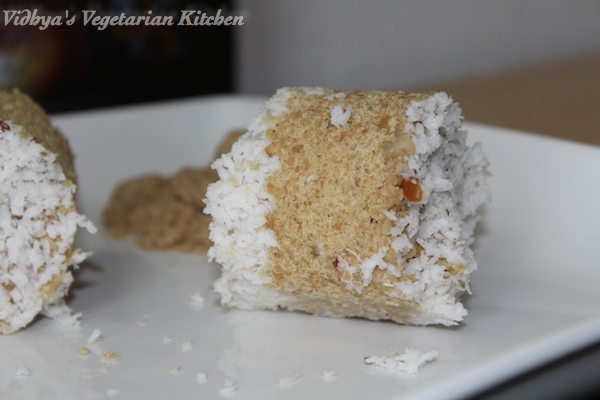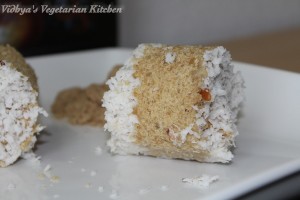 Now mix sugar according to your taste and serve it along with banana. I usually add 2 to 3 tsps of cane sugar.
Cross posted here.