Peanut chutney – I tasted this dish for the first time some seven years ago when my husband made this chutney for dosa. (Oh yeah my husband cooks too :-) ). Basically I got this recipe from my husband who in turn got it from his friend. So thanks to our friend for sharing this recipe.
This chutney goes well with Idly, dosa, upma and you also use this as a sandwich spread.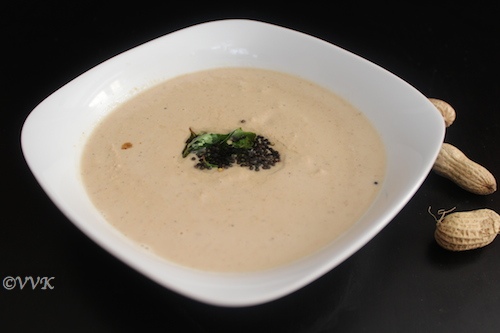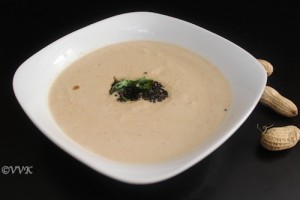 Ingredients:
Peanuts(skin removed) – 1 cup
Green Chilli – 2 (adjust according to your taste)
Salt – 2 tsp (adjust according to your taste)
Tamarind – small gooseberry size ( if using paste, 2 tsp)
Water – 1/2 cup
Oil – 1 tsp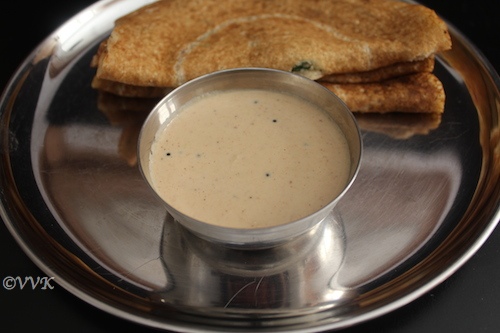 Steps:
Soak the Tamarind in water and extract the juice measuring 1/4 cup. If you are paste dilute the 2 tsp in 1/4 cup of water.
Slit the green chillies into two.
Heat the pan/kadai and add oil.
Once the oil is hot, add peanuts and green Chillies and roast them till the peanuts turn slight brown in color.
Let it cool down.
Grind the peanuts, green chillies along with salt by adding tamarind water and additional ¼ water.
If you want thin consistency, you can add more water.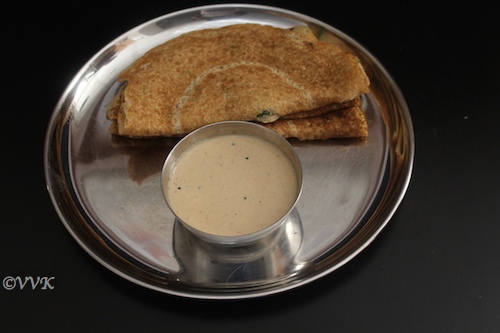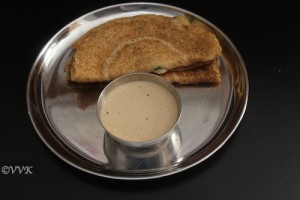 And thats it, yummy peanut chutney is ready.