If you are in my Facebook group friends list you might have seen these pictures. But I am posting it here again – the flavors of South Tamil Nadu. This is how my India trip looks like – a visit to Chennai and a quick ¾ day trip to Bengaluru (this time it became a weekend trip and I spent more time on roads) and then a trip to either my native or M's native to visit the temple and then back to Chennai, visit friends and family. That's it vacation gone. (Err it's not vacation. India trips are always hectic) Last time I went to Periyakulam so this time we went to M's native temple at down south. To be precisely the temple in a small village called Puliangudi-Kaaduvetti and the closest town is Sankarankovil.
This time we planned as 2 day trip so that we can go to Kutralam. It was amazing and I am visiting Kutralam after 15 years. The weather was awesome. It was end of the season so it wasn't that crowded. We did enjoy the water and at the same time we did enjoy the street food – Masala chai, Masala Gooseberry, Pickled Green Mango, Hot banana chips and also lychee fruit. I couldn't take any pics as it was drizzling the whole time. Pics in phone didn't come that well.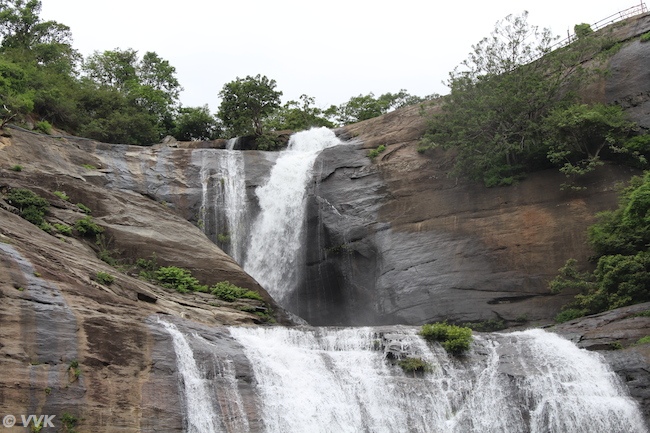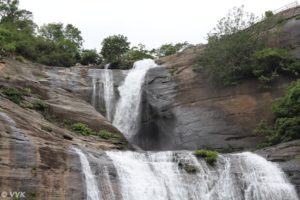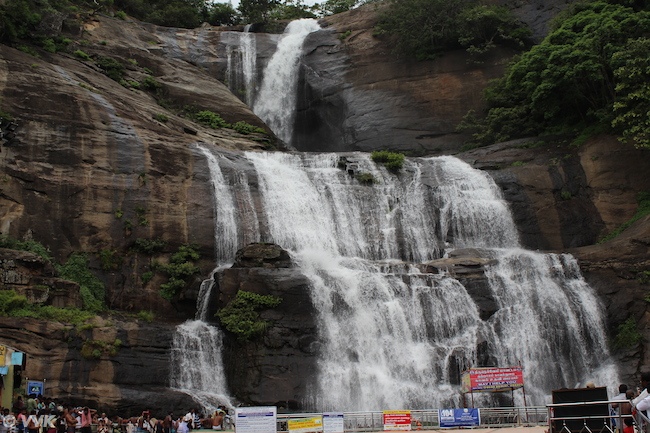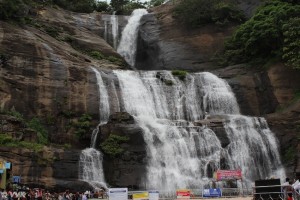 That's our temple and it is in the middle of the farms. Its Dharma Sastha's (Lord Ayyapan) temple. Sabarimalai is in a straight line behind this temple. The belief is that Lord Ayyapan rested in this place when he came in search of Puli Paal (tigress milk) for his mother. Its a very small temple and they kept it in this way and we really enjoyed it. No big queue, no waiting time. It was peaceful.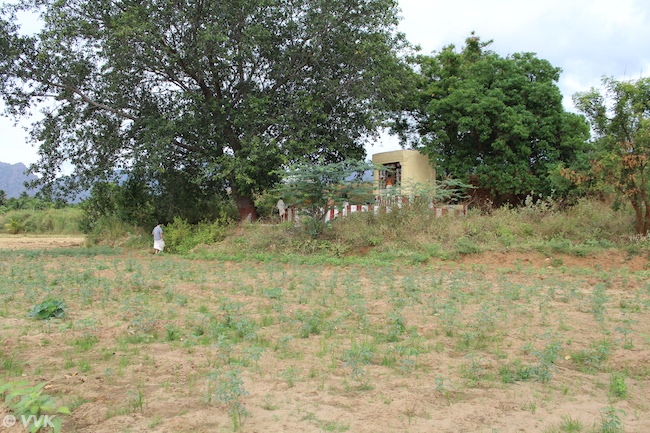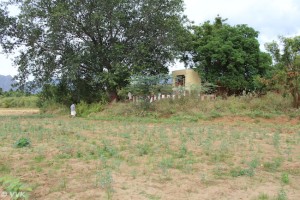 Coming to main part and one my favorite city Tirunelveli – we always book our return tickets from TVL (Tirunelveli) so obviously the visit to Nellaiappar temple is mandatory and also Pothys. :-)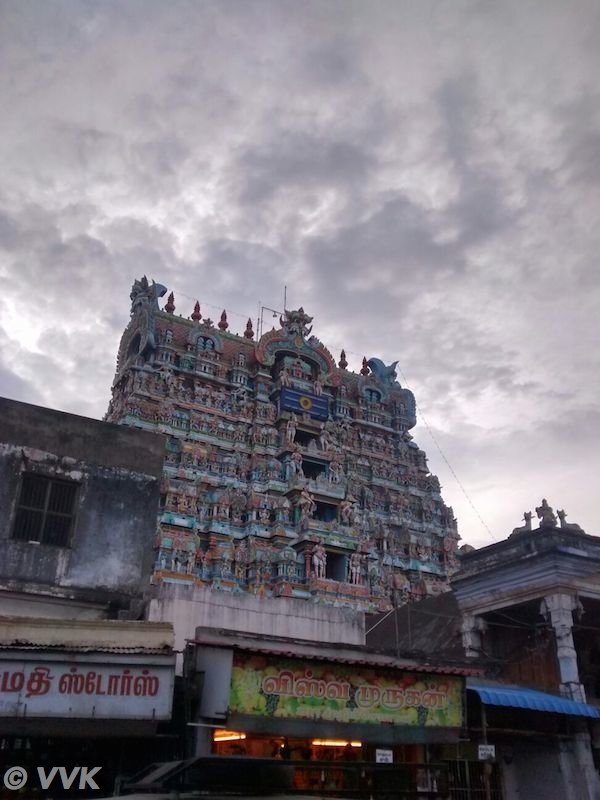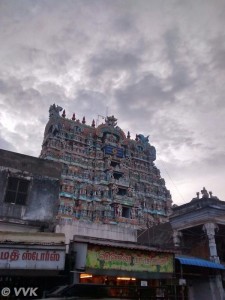 Me and my SIL go crazy and we pretty much complete all our purchases there and come back with our hands full. (We ignores the stares from FIL, M and BIL)
I didn't forget the most important part – irutu kadai halwa. It's dimly lit small shop which sells only halwa and it opens at 5pm and closes at 8pm, sometimes even before that. They serve the halwas in lotus leaves. This time I gave the camera to M and asked him to take the pics. The kids were with my SIL and in-laws. So me and my BIL stood in line and got 10 kgs of halwa after 15 minutes of struggle. Its worth the struggle for that yummiest halwa.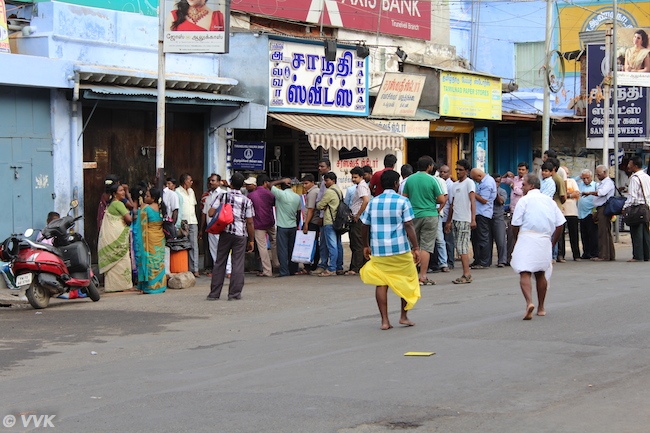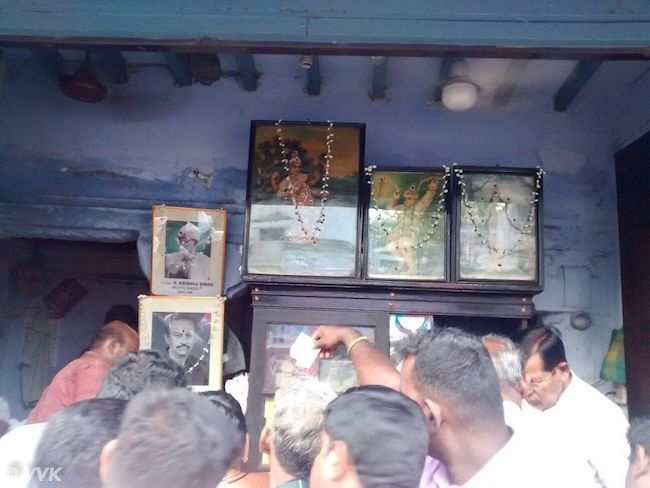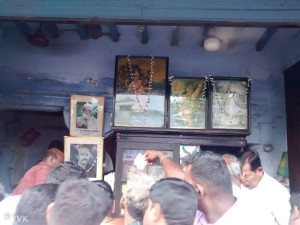 Here are some other food that we enjoy – Madurai famous jigarthanda and cane juice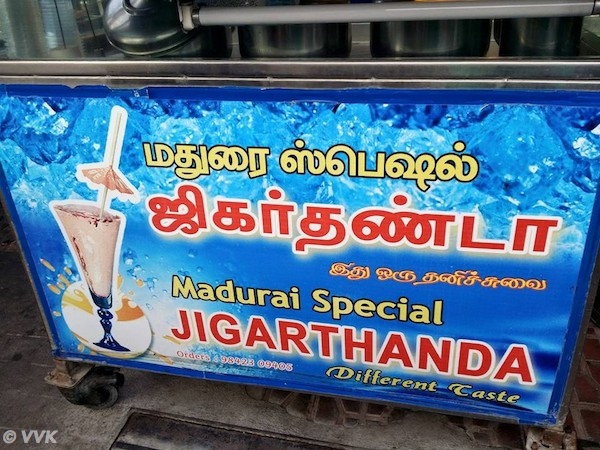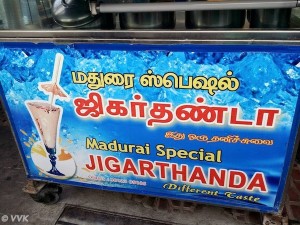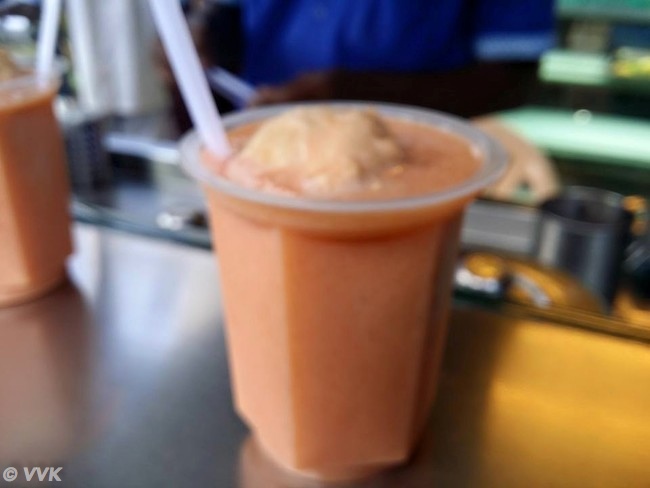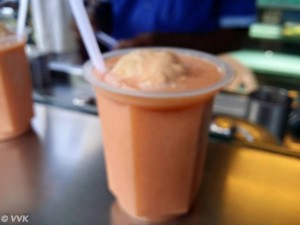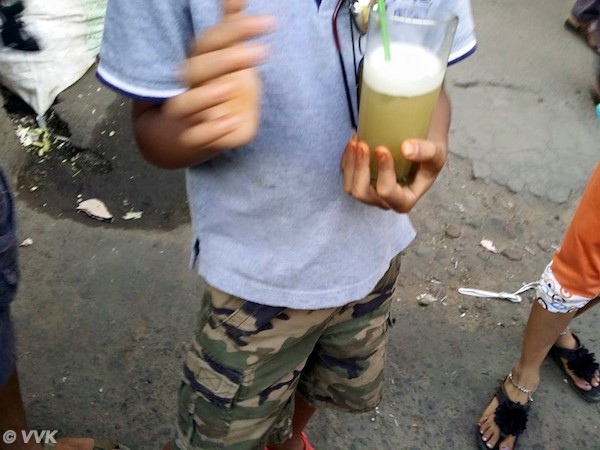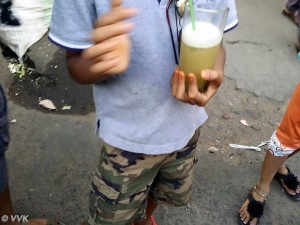 Seems like my travel post became food post. :-) Hope you all enjoyed.
Check out the Blogging Marathon page for the other Blogging Marathoners doing BM# 56
[inlinkz_linkup id=533229 mode=1]