I think I have bombarded you with enough recipes, so for the last week of this BM it's going to be non-recipes. The next three posts will be non-recipes and I thought of writing about my recent travel and keep it picturesque. (I don't know if my pictures are visually attractive but still let me use that.) Whenever we travel to India as a family, we tend to take mini vacation before going to India. So this time we stopped in Abu Dhabi. Hubby's BFF was inviting us for a long time so we thought of stopping in Abu Dhabi and booked our tickets via Etihad. But just couple of weeks before our travel our friend got shifted close to Dubai – which means we got a chance to visit both Dubai and Abu Dhabi. Basically Dubai and Abu Dhabi are 150KM apart. It took us less than 3 hrs. to reach Dubai.

I won't say July is the best month for visiting these places because of summer and also we visited during the month of Ramadan. So all the hotels and restaurants weren't allowing in dining till sunset and only take outs were allowed. As we stayed in our friends place it wasn't a problem but if you are all planning for a trip during Ramadan keep this point in mind.
We stayed there for 3 days and we didn't cover all the places. The main reason for the visit was family get –together. We had loads and loads of fun and kids enjoyed a lot. So sightseeing didn't matter. I and M don't rush in vacation and I think we will be only couples to spend three days in Disney and Adventure Land and come back without going to Hollywood. Be it two places we want the satisfaction and after kiddo was born we followed this even stricter.
So we covered couple of places in Abu Dhabi and visited Palm Jumeirah and of course burj khalifa the tallest artificial structure. Went in a mini night cruise and enjoyed the local food too. Here are couple of pictures,
I was so amazed by the number of date palms and the amount of dates each tree was bearing.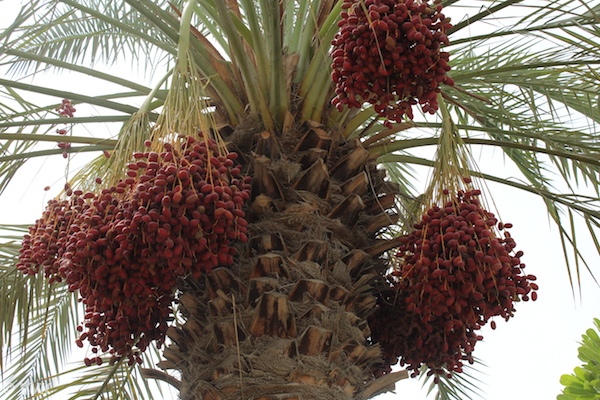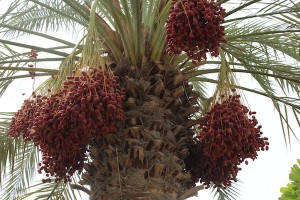 Our friend took us to the local vegetable market where one street is completely dedicated for dates. You can buy just pluck dates; semi ripened, fully ripened, dried and candies with these dates, stuffed dates. This list will be never ending. Just look at these pictures.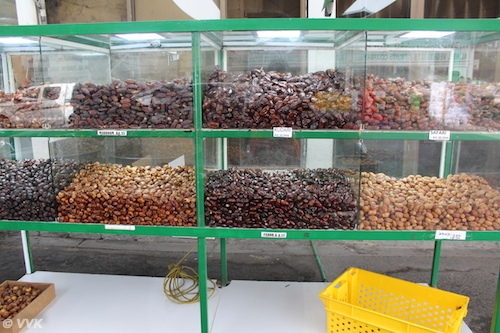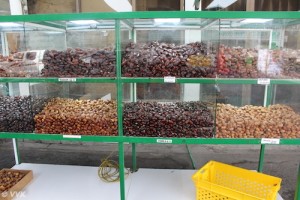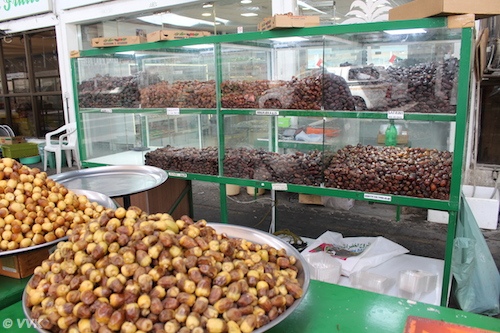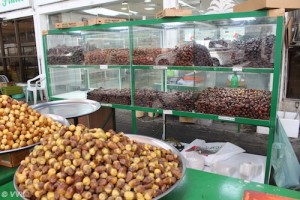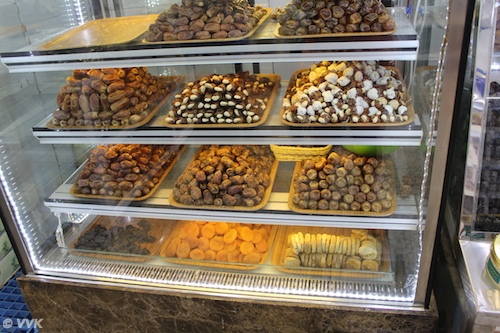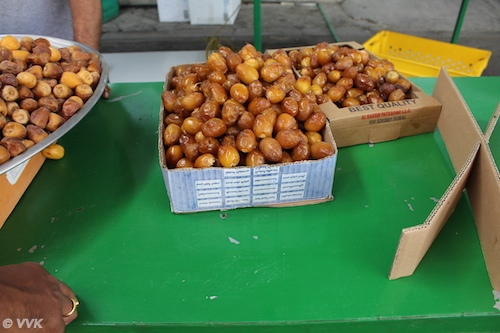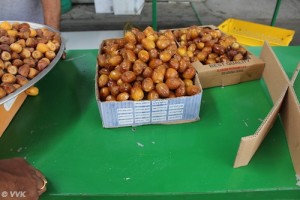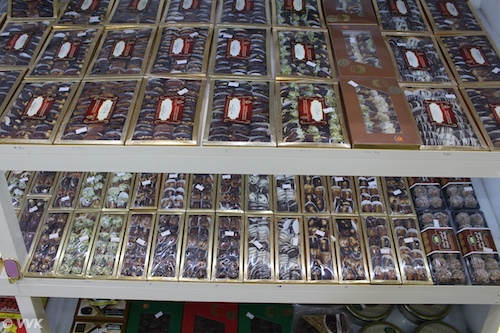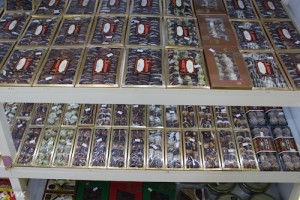 Both Dubai and Abu Dhabi are great places to visit and we did miss the desert safari but we hope to try it next time. Let's see. Now I am all set to try some these dates recipes :-) Hopefully it won't be a disaster. ;-)
Check out the Blogging Marathon page for the other Blogging Marathoners doing BM# 56