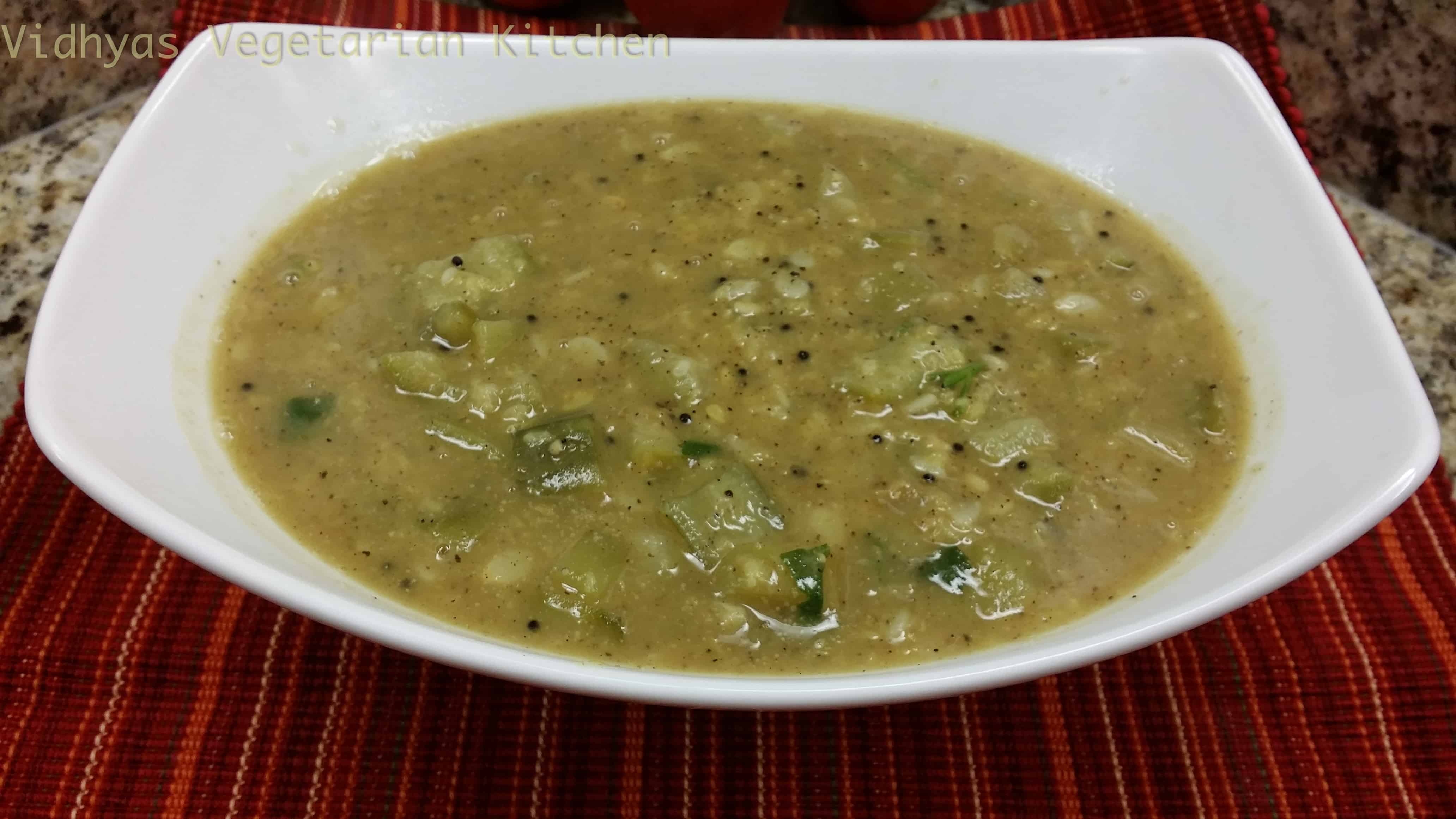 We are in the last week of this month's blogging marathon. The 4th weeks theme is our own. So I picked the post partum recipes. I really like out traditional food and recipes, especially for the postpartum. The reason for using specific ingredient is really amazing and how they food as medicine is fascinating. I can keep on talking about this theme and process. You can see my thoughts on Pathiya samayal here.
So the first dish, that we are going to see is Peerkangai/Ridgegourd kootu without chillies and coconut. Red chillies increases the body heat, so they don't use it for three months after delivery. Pepper takes the place of red chilly and they don't use coconut also. The food needs to as light as possible, so as to prevent colic in babies. So here is the recipe
Ingredients:
Ridgegourd – 2 (peel the skin and cube them)
Salt – 1.5 tsp
Tumeric powder – ½ tsp
Moong dhal – ¼ cup
For seasoning:
Oil 1tsp
mustard seeds 1tsp
Jeera –  2 tsps
Hing – 1/2 tsp
For Grinding:
Dalia (pottu kadalai)–2 tbsps
Jeera – 1tbsp
Black Pepper : 1 tbsp
Steps:
Grind dalia, jeera and pepper into a smooth paste by adding water.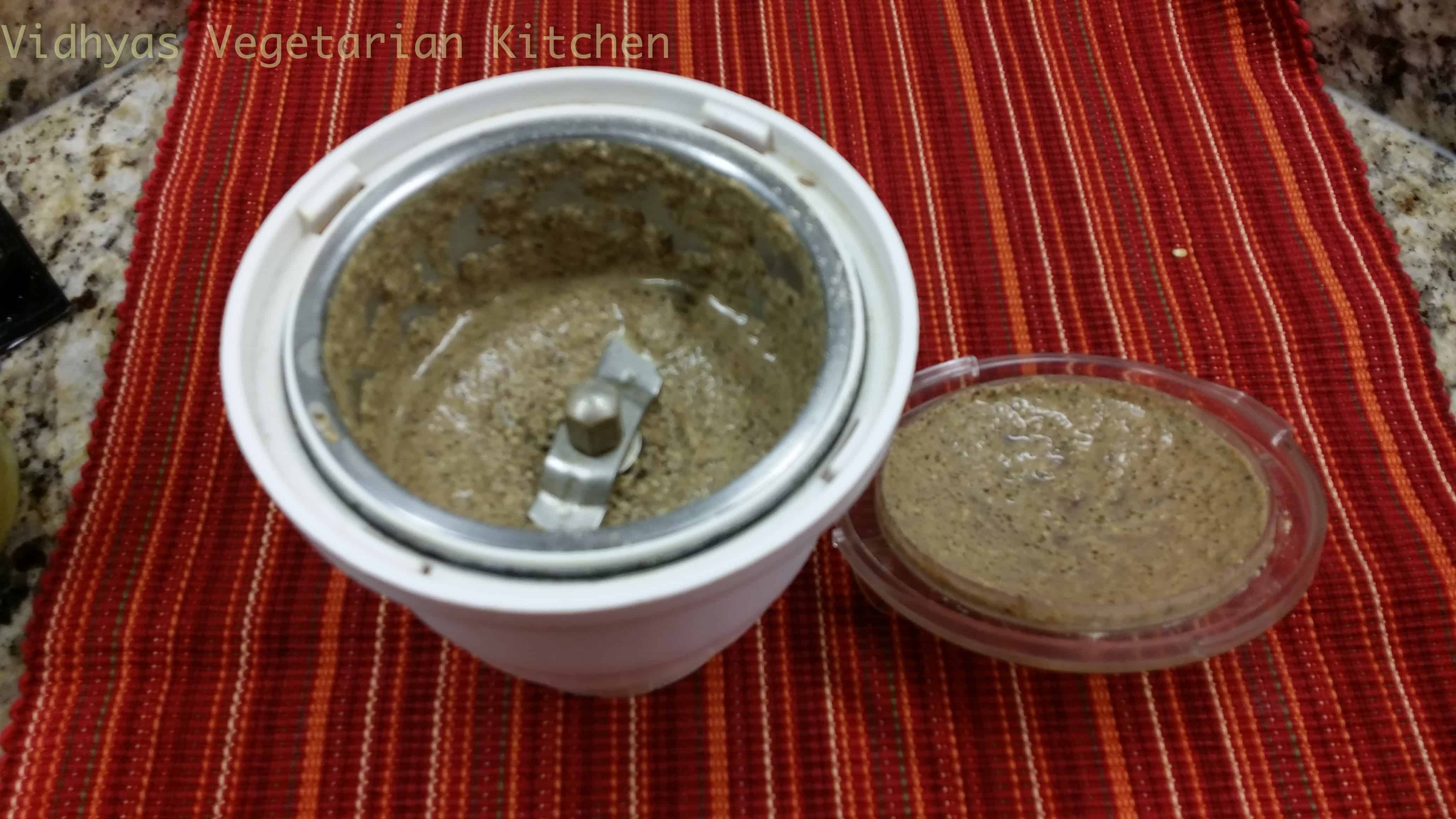 Pressure cook the moong dal and ridge gourd together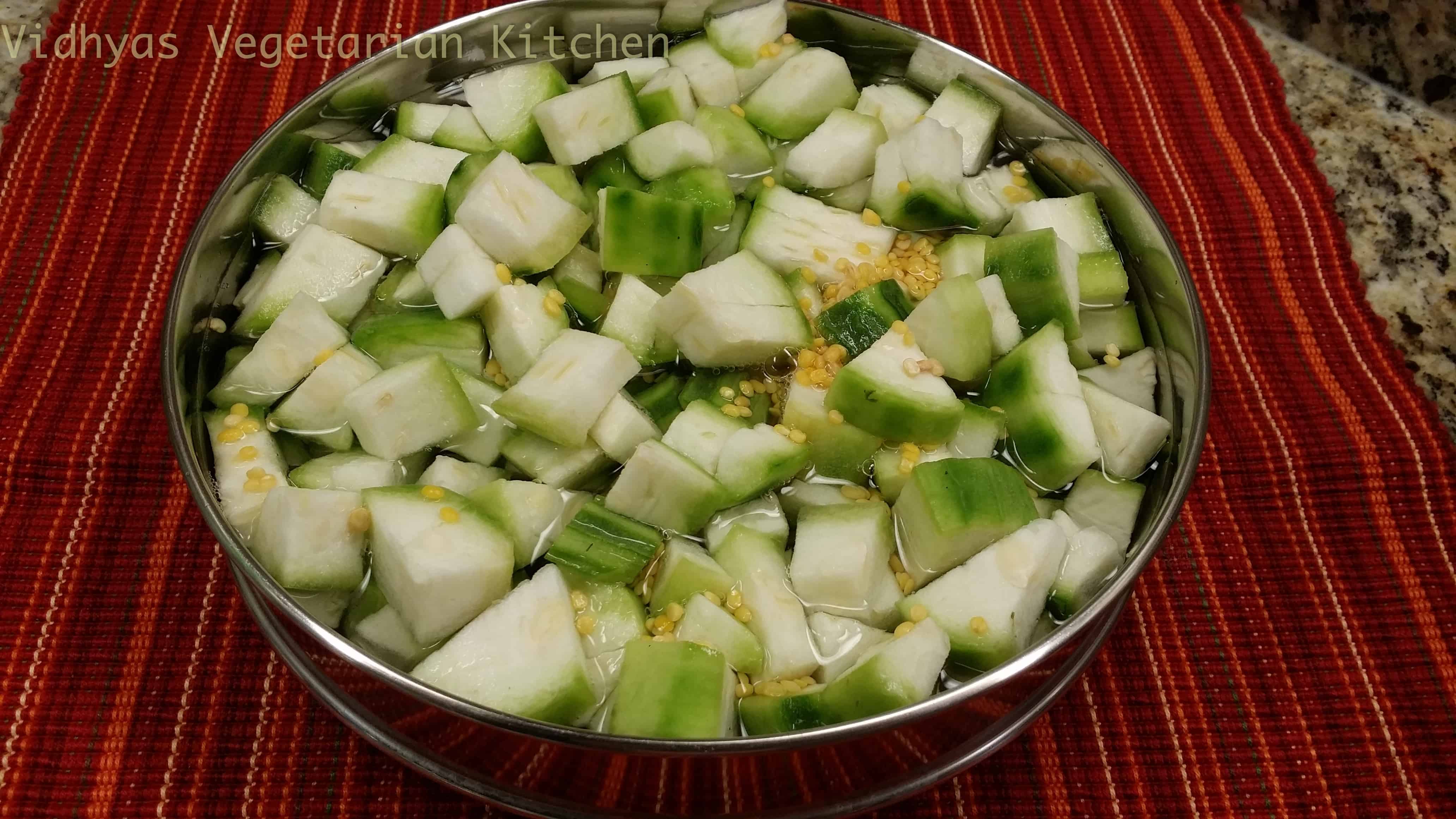 Head the kadai and add oil.
Once the oil is heated add mustard seeds, jeera and heeng.
Once they splutter add the boiled dhal and veggie.
Add salt, turmeric powder.
Let it cook for couple of minutes and then add the grinded mixture.
If you want thin consistency add more water, if not let it boil for 5 minutes and it is done.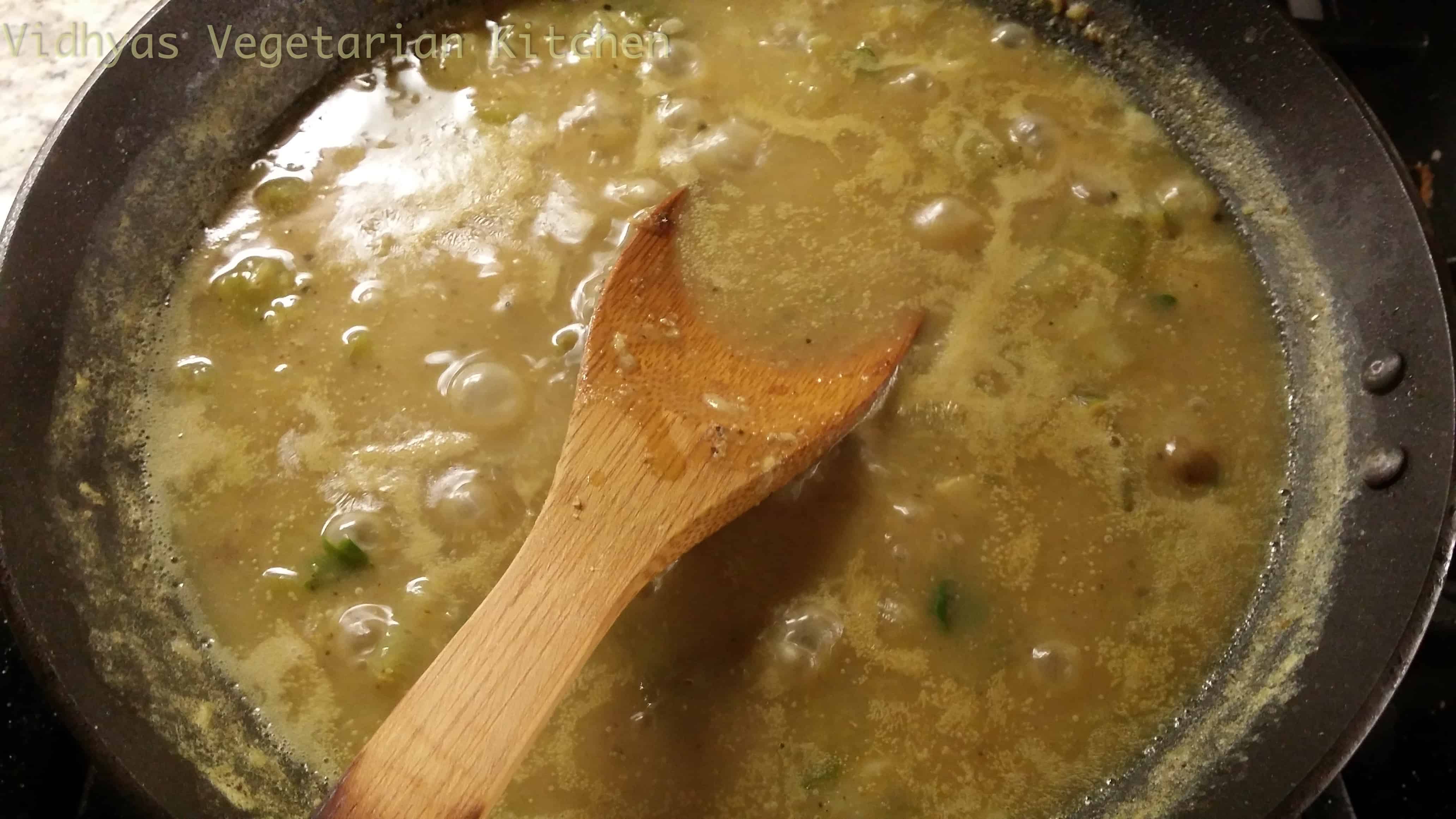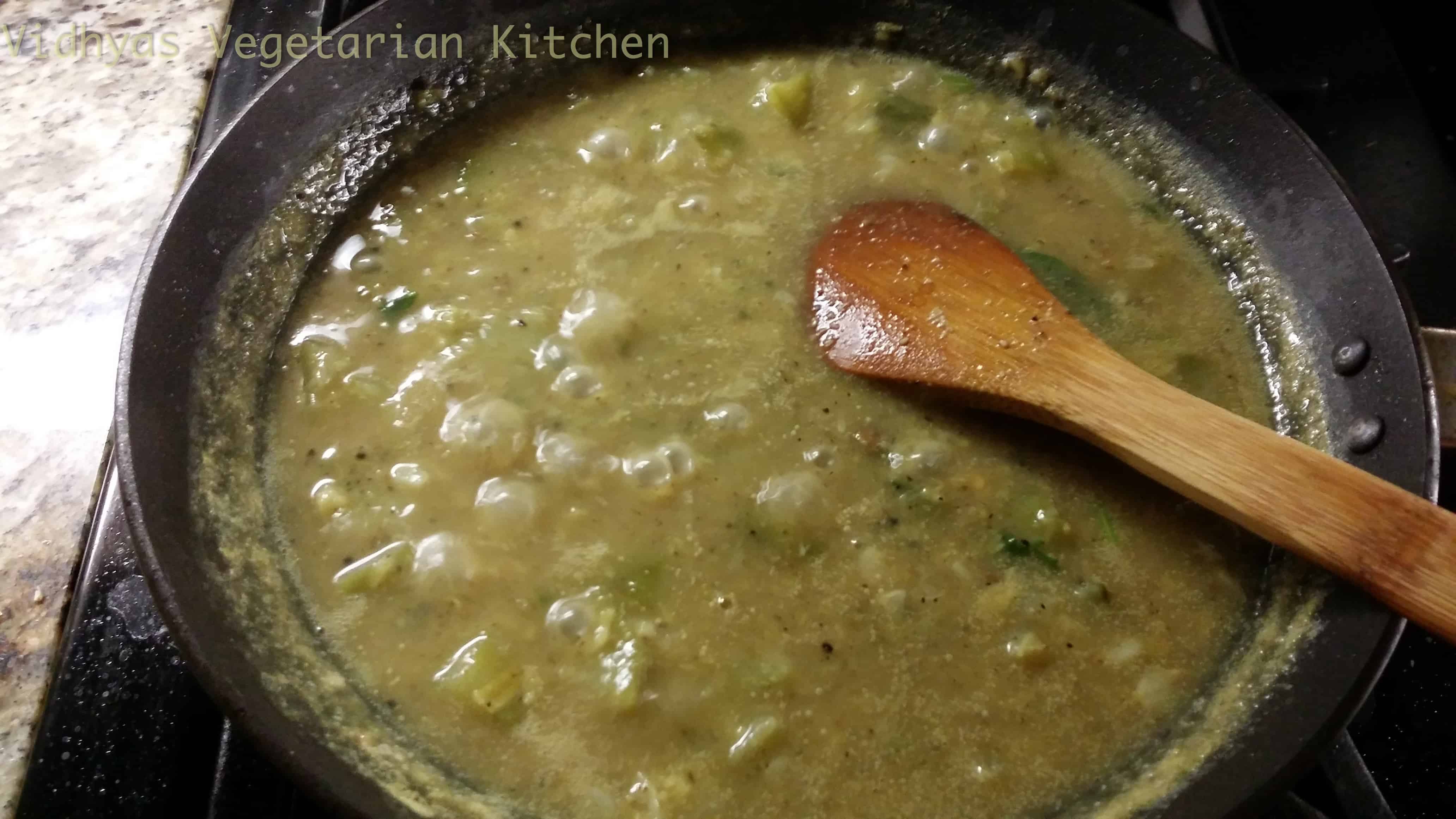 Submitting this post for Blogging Marathon #43 – A 3 day marathon for 4 weeks
Blogging Marathon page for the other Blogging Marathoners doing BM#43