My heartfelt thanks to IMC Team for helping me with publishing this Postpartum Recipe Ebook. The book is now available in kindle and you can download from the below links.
The eBook has:
1. Traditional Medicines for the newborn and the mother
2. Menu for new mothers
3. Postpartum recipes
Download from Amazon.com: http://amzn.to/11yAjMu
Download from Amazon.in : http://bit.ly/11oAdpG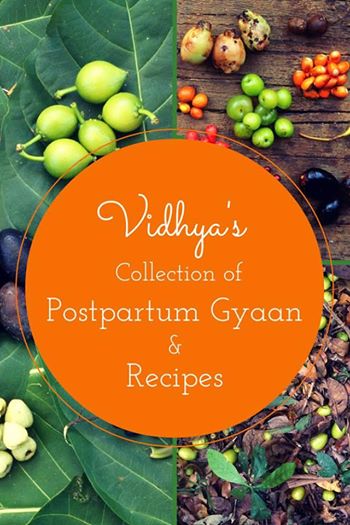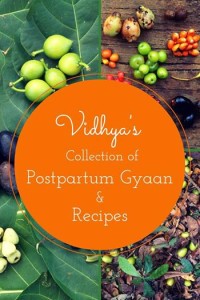 Below content is the preview from the book.
Disclaimer: All these procedures and recipes are followed and passed on in my family generations after generations. I am posting them here since I felt I benefitted out of it. I do not claim that these are proven methods. All these recipes are handed to me by my Mom, MIL and grandma.
Some of the postpartum recipes that I posted:
Pathiya Samayal:
Pathiya Samayal, is a well balanced diet that is believed to help in better digestion for lactating moms which in turn prevents colic in babies. In pathiya samayal we don't use red/green chillies. But the spiciness comes from white and black pepper. Garlic, vegetables rich in water content and which are not gaseous, betel leaves, milk, ghee are consumed a lot. For first two months we don't use toor dhal as it can cause gaseous problems in babies. Also lactating moms are asked to add regular food one by one and wait for two to three days before starting another food to make sure baby doesn't have any reaction to the food.
My Story:
Before getting into pathiya samayal, I wanted to tell about my labour story. Ok, long story in a short form. My amniotic sac broke and underwent 18hrs of labour. But my real labour started after 17 hrs. As I was the only patient, all the nurses were with me and everyone were so keen to know if the baby would be 28th born or 29th born, as it was 11:30 PM ;-) Hubby was tensed and time was ticking and I was not screaming and all, but trying my level best. And suddenly nurses were like, "Yay baby is out" and I saw my hubby and he smiled and said "Kuzhandai poranthuduthu", meaning kiddo is born. So on Jan 29th, @ 00:003AM we became the proud parents of our dear vaandu :-) It was a normal delivery and then time just flew. Hubby cut the umbilical cord and they kept the baby on my chest and took him for his bath and 2:30AM I started his feeding.
Gorojanam:
Be it normal delivery or C-Section, the first thing they ask the mother to eat is this Gorojanam. It looks like pepper corns but smaller in size. They also give Kasthuri (not turmeric) along with gorojanam. But for me they couldn't get kasthuri, so I had only Gorojanam. They keep couple of it inside betel leaf and ask the mother to eat before feeding the baby so that baby gets the essence of it in the colostrum, the first milk. In my case, as I had long labour and there weren't sure if its going to be c-section or normal, so we asked my in-laws to stay home. (My in-laws were with me during my pregnancy). So I had this medicine in the morning when they came to see me, basically after my first feeding. But still its ok, baby will be getting its essence later on.
Benefits of Gorojanam:
Helps in speedy recovery.
Prevents the mom from cold and chills (janni)
Aids in clear voice and throat for the kid. (there is standard joke, when the kids scream in a high pitch, they ask the moms if she ate lot of gorojanam :-) )
Urai Marundu – உரை மருந்து
It one of the important medicine given to infants after punyajanam (which is usually after 11 days). It is given on the alternative days and especially on the days of oil bath. In my case me and kiddo were taking oil baths alternatively. The main purpose of oil bath is to reduce the body heat especially for lactating moms. Basically Urai marundu is the combination of these four herbal nuts and roots
Vasambu / Sweet Flag / வசம்பு

It is also called pillai valarpan in Tamil. This is an amazing herbal root and you can read about it more in the ebook.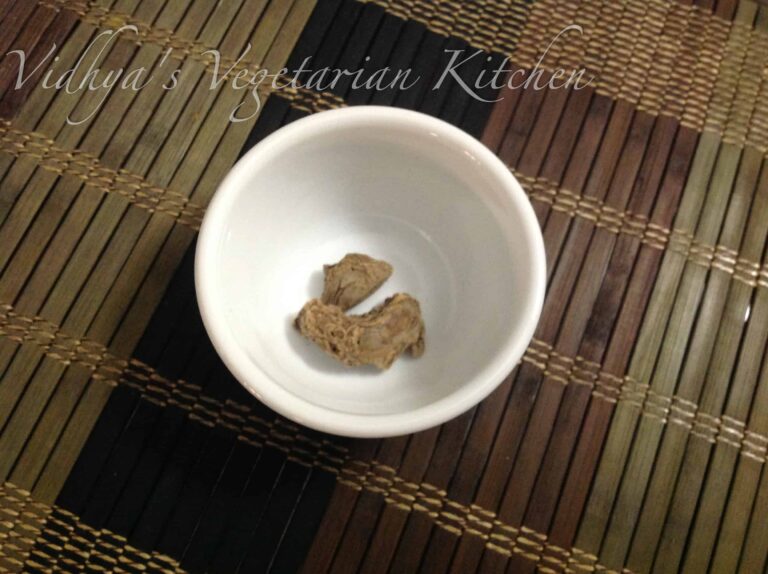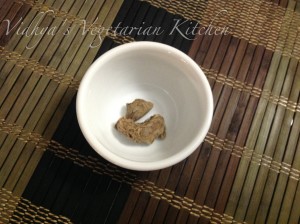 Chittarattai / Galangal / சித்தரத்தை

Helps to prevent cold and sore throat
Helps to prevent congestion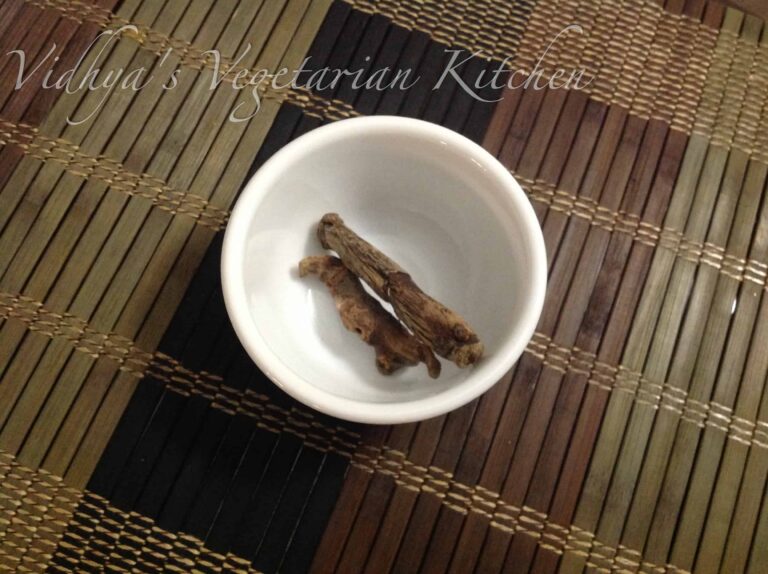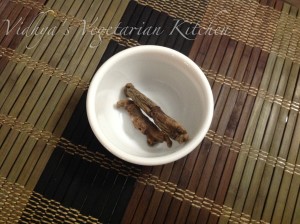 Masikai / Gall Nuts / மாசிக்காய்

Helps in digestion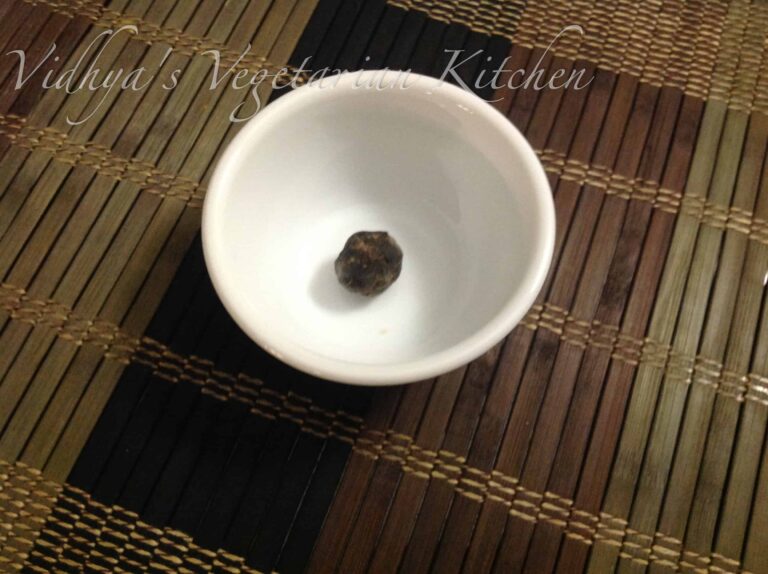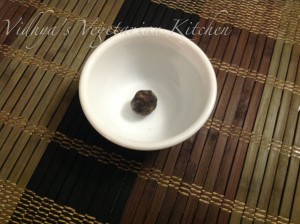 Jaathikai / Nutmeg / ஜாதிக்காய்

Aids in good sleep
Helps to prevent stomach ulcer / soothes tummy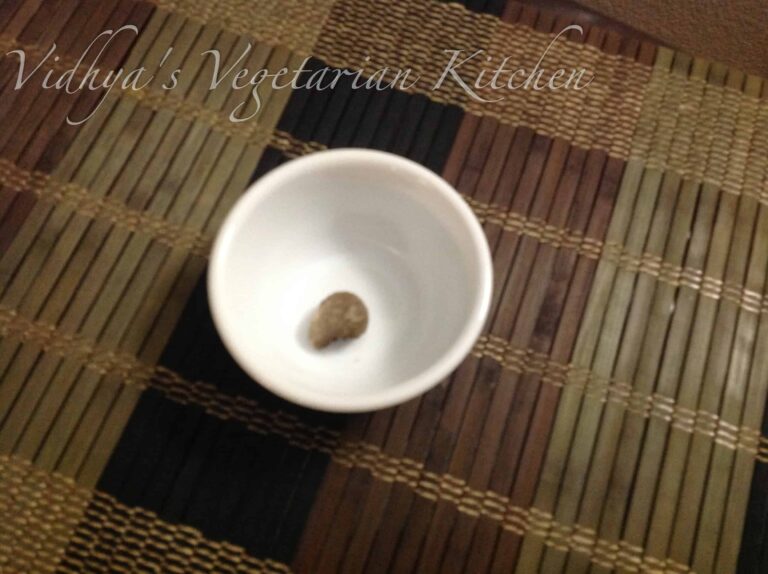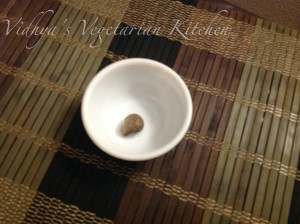 Preparation:
Boil the above herbal roots in 1 cup of milk and 1 cup of water till the water reduces to ½ cup. Then pat them dry and also sun dry them nicely. Thats it, the roots are now ready to be used. This method of preparation helps the nuts and roots to stay fresh for longer time. (in terms of years)
How to give it to baby:
Keep the breast milk ready. You get this rubbing stone in ayurveda shops or in utencils store and its pretty much same as sandal rubbing stone.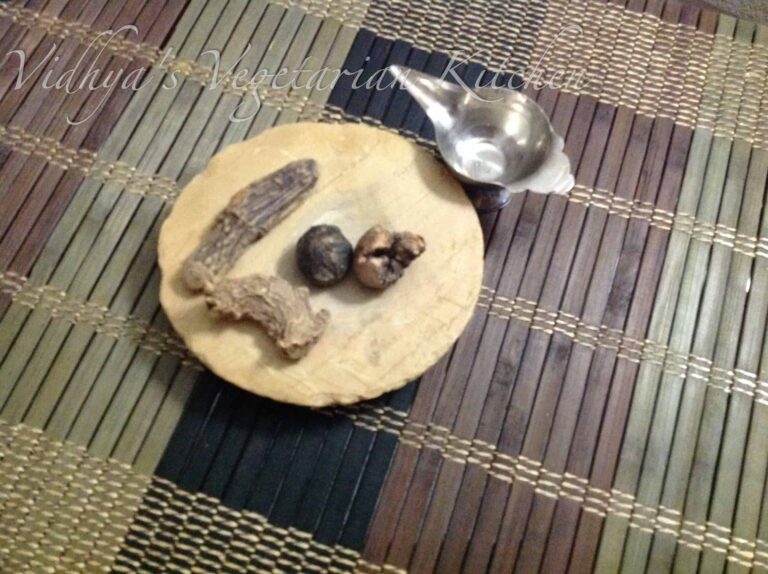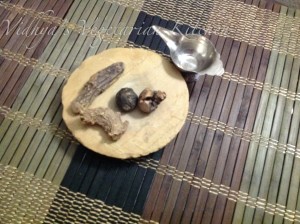 Clean the stone and add few drops of breast milk and rub the herbs and nuts twice or thrice to get a small quantity of paste. Yes, couple of rubbing are more than enough for babies. Along with this you can rub a gold and silver coin too as both are good for health. But thats completely optional and we did use them for vaandu.
Slowly apply this paste in the infant tongues and after 45 days, you can mix this paste with more milk and feed in sang. We give this medicine for first three months.
You can download the full version here
Download from Amazon.com: http://amzn.to/11yAjMu
Download from Amazon.in : http://bit.ly/11oAdpG