I would like to thank Indi-blogger for this feature and mention. When I saw my blog one among the top 10 among Indian food blog I was elated and when they contacted me for the feature I was super elated. It got published last week and here it is: http://blog.indiblogger.in/2015/08/05/getting-the-traditional-twist-back-into-the-kitchen/
Thank you Indi-blogger :-) :-)
So now coming back to today's recipe,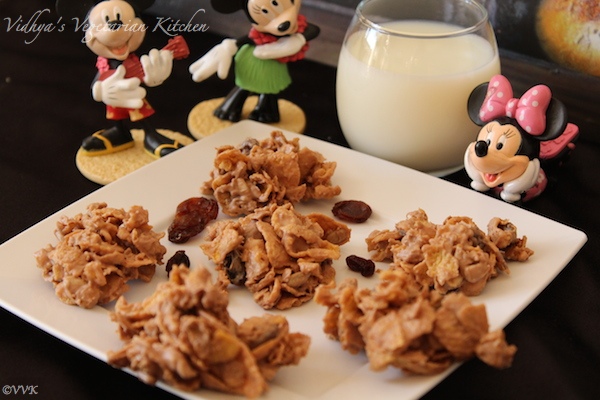 Cereals are not only for breakfast but also can be used for preparing snacks. Chocolate cereal clusters is a simple recipe that can prepared easily and its a great recipe to get kids involved. Once the chocolate melting part is completed, kids can help to fold in the melted chocolates and make the clusters. It's no bake recipe with just four ingredients. All you need is cereal of your choice and chocolates and some nuts.
Ingredients: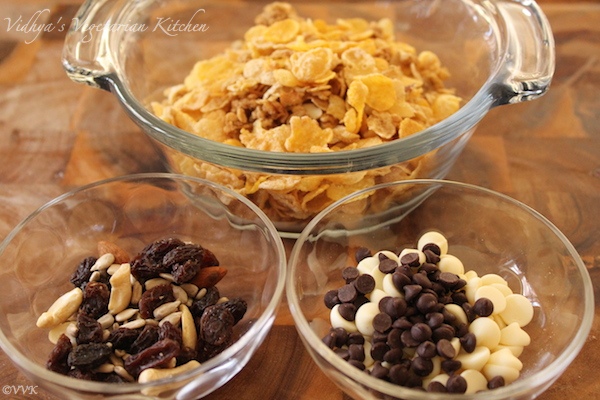 Corn flakes or cereal of your choice – ¾ cup
White chocolate chips – ¼ cup
Semi sweet brown chocolate chips – 2 tbsps (You can go with only white or brown or homemade dark chocolate too)
Chopped nuts – 2 tbsps
Steps:
Melt the chocolate chips in the double boiler method. Boil water in wide vessel and once the water starts to boil cover it with a plate and place another vessel on top and add the chocolates.
The chocolates will start to melt in 3-4 minutes.
Once they start to melt, mix them completely and turn off the heat.
Now add the melted chocolate to the cereal and also add the chopped nuts.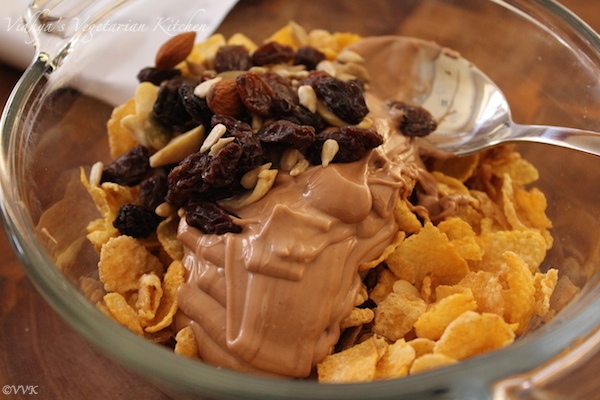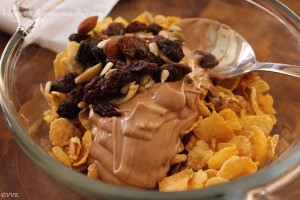 Slowly fold them in and mix well.
Make sure the cereals are coated well with the chocolate.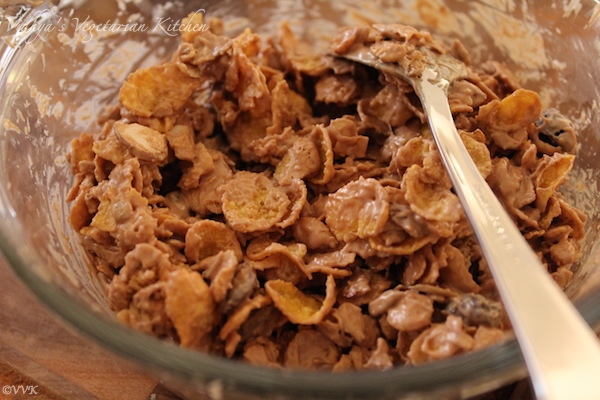 Meanwhile place the parchment paper on a cookie tray.
Take one table spoon of chocolate cluster and place them in the cookie tray.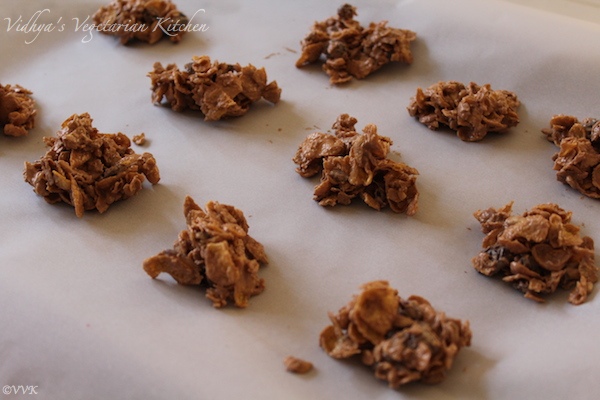 Let it cool for about an hour.
That's it. Yummy chocolate cereal clusters are ready