Mor Milagai is a simple recipe that can be prepared during summer and can be stocked up for the entire year. All you need for this recipe is green chillies either the lengthy ones or the round ones, butter milk and salt. All we need to do is soak them in buttermilk and sun dry them. It's a salty and spicy dish perfect for curd rice and upma like mor koozh or puli upma.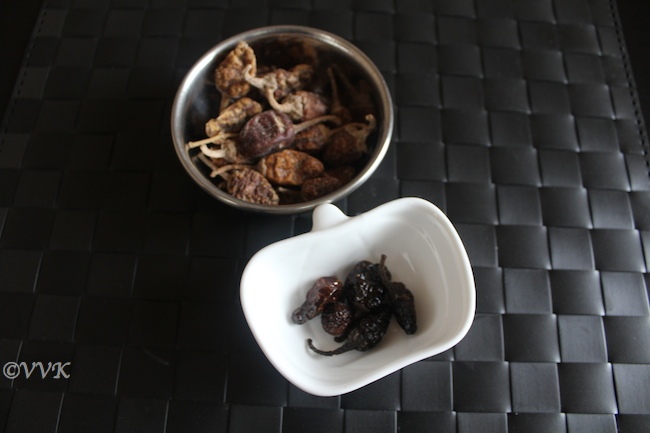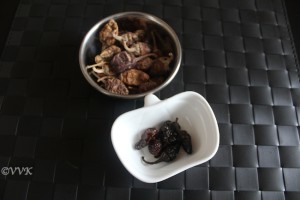 Mor Milagai
Ingredients:
Green chillies – 500 gms.
Buttermilk – 3-4 cups (just to immerse all the green chillies)
Sea Salt – 1/4 cup
For frying:

Mor milagai / sun-dried chillies – as required
Oil – 4 tbsps
Steps:
Silt the green chillies slightly on the top part. (You don't need to slit them in two, just a small part is enough)
Mix the green chillies, sea salt and butter milk and let it soak for 2-3 days.
Then drain the butter milk and sun dry till they are completely dried.
Store it an air tight container.
My mom usually prepares this along with vadakams during summer and along with vadagams I bring them from India.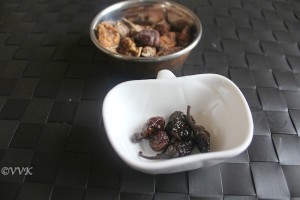 Frying them:
Heat the oil and once the oil is hot, fry them sun-dried chillies till they turn black.